Click here to get this post in PDF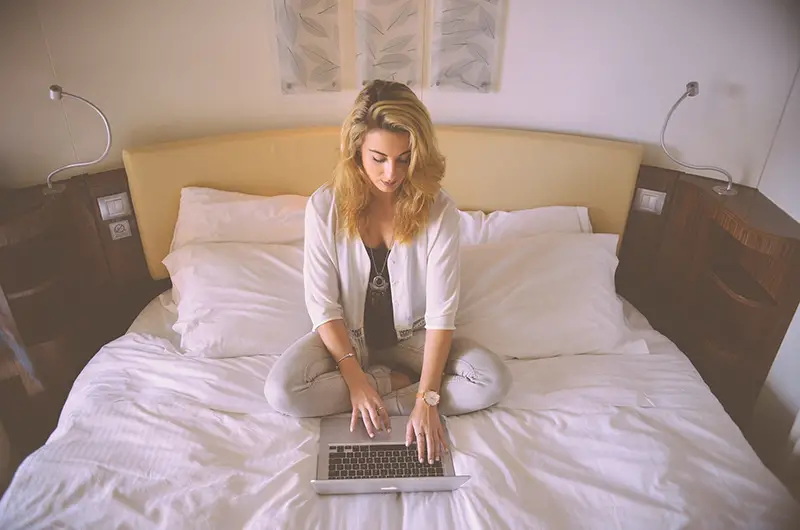 For anyone who is starting a new business, it's a natural – and maybe inevitable – part of the process to become overwhelmed by the sheer amount of different stuff that has to be taken into consideration, and the assorted tasks that need to be weighed up and attended to.
Not only does company formation often involve a large array of practical logistical steps and components, but it can also involve the filing of a bunch of paperwork, developing awareness of local legalities, and much more besides.
Between the endless possibilities on offer for creating and shaping your new business venture in the way you find most potentially fruitful, and trying to find out and address the necessary technical steps, it can be very difficult to remain grounded and to move forward in a calm and balanced manner.
Here are a few suggestions for how to stay grounded when starting your own business.
Involve other people in the process, and consider utilising co-working spaces
In order to maintain a healthy sense of perspective in your business, and to avoid becoming completely lost in the clouds while engaging in your own process of ruminating and theorising, it's arguably essential to keep other people involved in the process.
Entrepreneurs are often solely in control of their business ventures, at least at the start – and in any situation where you are totally "in the driver's seat," and don't have other people to answer to, there is a risk that you may end up caught in a feedback loop.
Having other people to sound your ideas off, and to talk things through with, is a great way of keeping yourself from veering too far from a grounded perspective.
Of course, when you are running your own business, you will still most likely be the one who is making all the final calls. But there's a world of difference between making those calls after having involved other people in the process, and just dealing with everything completely solo.
If you're creating a new home-based start-up or virtual office, but don't have other people around in a professional context, it may be a very good idea to consider investigating co-working spaces.
Focus your attention more on your everyday systems than on your long-term goals
It is, of course, important for any business to have some long-term goals and a sense of the direction that they want to consistently head in over a period of time.
That being said, however, becoming highly fixated on those long-term goals can easily draw your attention away from the present moment, and may not only cause you to feel overwhelmed but can also put you in a situation where you are less able to notice and reasonably respond to the challenges that arise on a daily basis.
In order to stay grounded, it's important to focus your attention primarily on your everyday systems and obligations, so that you can take each day as it comes without feeling overwhelmed, and without missing important details, either.
Utilise an incremental improvement strategy such as kaizen
One area where entrepreneurs often get caught up and lose their grounding is with regards to the question of how best to optimise the business over time, so as to make it more effective, expand into new markets, and so on.
Instead of dedicating a major amount of time, energy, and attention to trying to come up with the perfect innovation strategies, it might be a good idea to try utilising and implementing an incremental improvement strategy such as kaizen.
Kaizen, when all is said and done, essentially relies on the principle of making "1% improvements" per day. Something which, in most cases, is both manageable and can yield great dividends over time.
Have external accountability mechanisms
Involving other people in your professional process is one way of ensuring that you have external accountability mechanisms in your professional life – but there are other things you can do as well, and external accountability mechanisms are a broad general principle overall.
As a new entrepreneur, you need to have things keeping you consistent and on task, so that you don't risk becoming unmoored when handling things in a totally solo way.
Using online accountability services can help, as can creating an "accountability contract" with a friend or relative.
You could also, of course, be part of a broader professional accountability group, or simply ensure external accountability by working to meet deadlines with third parties.
You may also like: How to Build a Successful Startup
Image source: Pixabay.com