Click here to get this post in PDF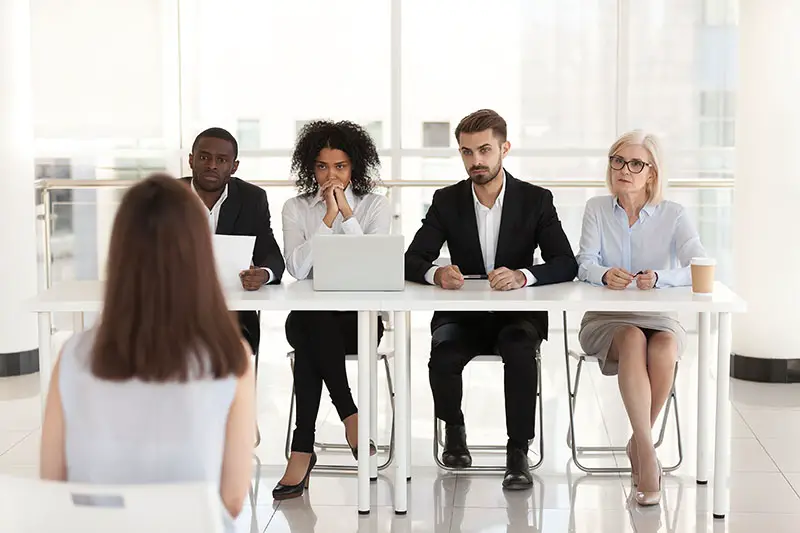 Here is one thing many people may not know. HR as a career path is not for the fainthearted. Research shows that it tops the list of most stressful jobs. Surprising right? 
How can managing people be tougher than some professions? Think doctors, morticians, engineers, or even police officers? 
True, a firefighter would find such a report laughable. Running into a burning building without the assurance of coming out alive trumps managing a difficult employee. And indeed, if you look at it that way, it makes absolute sense.
But try to see it this way. The success of any company depends on the right talent. Yes, that includes getting someone who is okay with running into burning buildings. 
Once you get in the right people, HR must do all they can to keep them. The role involves high levels of multi-tasking.
No department can function as it should without the right staff. The finance department will have nothing to report if marketing and sales don't do their job. That puts those in charge of hiring and staff management in the crosshairs. 
And, having to deal with negative issues every time can impact the mental health of HR managers.
But thanks to technology, help is at hand. The right tools can reduce some of the stress. Our article will focus on talent management and recruitment tools to look out for in 2021
1. AI Recruiting Platforms
Finding the right talent can be a nightmare. The HR team can spend months posting jobs with no success. Headhunting is expensive and not necessarily the best business practice.
Jobs with a limited pool of candidates are even more difficult to fill. You can never be sure the potential recruit has the right qualifications. 
And offering competitive rates depends on how much money the company has. This may place small businesses or entrepreneurs in a disadvantaged position.
Companies that use AI for recruiting are way ahead in the race. The tools will match the right candidate for the job based on qualification. It removes bias or subjective opinions that may color the hiring process.
AI recruitment software can also reach a wider pool of candidates. They scan social media and online sites for potential recruits. The HR team gets a list of high prospect candidates only. 
It frees them from having to go through tons of applications. Doing such work using manual labor can be tedious, time-consuming, and boring. 
2. Candidate Sourcing On Job Portals and Postings
Job portals or aggregators are by no means anything new. HR teams use such to find potential recruits. Think of it as an advertising platform that is specific to candidate sourcing. 
Good examples include Indeed.com, Glassdoor, and Career Builder. Others like LinkedIn offer the same functionality, despite being considered as social media.
The best way to use such platforms is to define the roles and qualifications. Registered job seekers get alerts when suitable positions come up. They also have the option of reaching out to the hiring company directly.
But, as long as you have the right AI recruiting tools, there is no need to sign up to job portals. The AI software goes through such sites looking for potential candidates. 
And that's not all, the AI tools can improve the content in the posts. They can, for instance, identify language that may contain unconscious bias. Do you know words like superhero, guru, and rockstar show bias towards female candidates?
3. Applicant Tracking Systems for Client Sourcing
Applicant tracking systems (ATS) are also helping HR managers in talent acquisition. They go through thousands of resumes and sort them out using specific criteria. It provides a fantastic way of organizing applications into one central location. 
ATS narrows down candidates depending on the job requirements. Some of the systems will also rank a candidate's resume. They look at how well the resume scores in relation to the job description. Some examples include Zoho, Naukri RMS, Taleo, and Talent Recruit. 
For the HR team, it means savings in time and tedious processes. It is hard work to go through every single application to find the right candidate.
4. AI Tools in Talent Management
Now that you have the right talent in the company, how do you keep them? Unhappy employees will look for the proverbial greener pastures. 
Talent management is a multifaceted process that includes many different components. These include planning, attracting, selecting, developing, and retaining employees.
Like in the case of recruiting platforms, talent management is transforming with AI.
Reports show that as of March 2020, up to 17% of organizations were using AI in management. By 2022 the figure could rise to 30%. 
AI talent management tools have several benefits. Such include: –
Assessment tools to compare critical employee competencies. These include aptitude, behavioral characteristics, skills, and personality.
Personalizing candidate experience using talent intelligence platforms.
Better matching of talent to jobs based on skill levels
AI technologies learn behaviors and can point out areas that would be of concern to the HR department. They can identify knowledge gaps showing a need for training. AI tools can also determine whether employees are happy or not doing their jobs. Facial recognition tools can 'read' employee moods and motivations. They do this by looking at facial expressions.
Better onboarding experiences for new candidates.
There are tons of talent management tools in the market. Take advantage of platforms like HRIS to find the right vendors. You will need experts to guide you on the right tools. There are ethical considerations when choosing the best ones. 
Fairness and accuracy to ensure the inclusion of all groups is critical. The company must have accountability structures in whatever tools they use. Third-party audits are thus a critical part of ensuring fairness for all employees.
Final Thoughts
HR recruiting and talent management processes can be difficult and time-consuming. Finding the right candidate for the job is the first step. The next is onboarding and retaining the employees so they never leave.
Automating some of the tasks with the right tools has many benefits. It will save the HR team time they would otherwise spend on manual processes. 
AI recruiting platforms can reach a wider pool of potentials. Such software uses qualifications and other non-biased criteria in picking the best recruits.
Once the employees are on board, HR uses relevant tools to manage the talent. AI tools help in ongoing assessments and communication. They can also identify gaps or areas needing improvement. The result is a better work environment and happy employees.
You may also like: 6 Recruitment Tips For Finding The Top Candidates
Image source: Shutterstock.com