Click here to get this post in PDF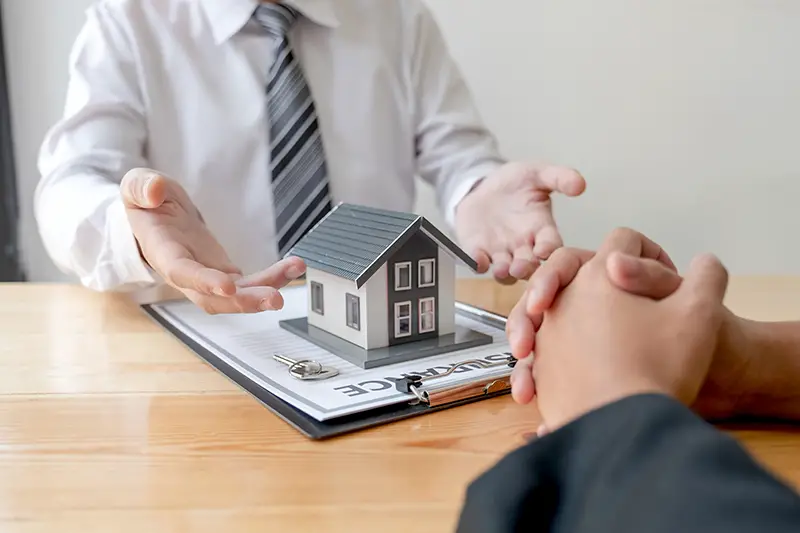 The 2021 housing market has been a troubling one to navigate for homebuyers and property investors, no matter how experienced they are. As Senior Economist for realtor.com, George Ratiu, recently told Fortune, this past year's real estate market has, "…decidedly shot way ahead of the economy, to the point where we saw this incredibly overheated market characterized by massive multiple offers, contingency waivers, price escalation clauses, and…record prices."
With prices for homes having soared past historic highs and coupled with a lower supply of available properties compared to those of years past, competition for homebuyers has almost never been as heated or intense as it has been in 2021. Yet, there are signs that this year's inflamed housing market is steadily beginning to calm. As Zillow's monthly report from this past August states, "for-sale inventory has begun to meaningfully recover in recent months as sellers come out of the woodwork, providing home shoppers with more options and likely easing some of the upward pressure on home prices in coming months."
In order to help elaborate on the changes projected to affect the housing market in the coming months, we asked professional real estate investor Marco Kozlowski about what buyers and sellers alike can expect to see in the market as we move forward into the new year.
1) More available homes means less competition
"As of this past August, the total number of homes and real estate properties available for sale in the US were up by nearly 25% compared to the amount available earlier this spring," Kozlowski says. "This is essentially basic economics: more options available for buyers means less competition and, therefore, lower prices than we've seen on homes this past year."
However, as Kozlowski continues to explain, a large portion of prospective buyers who shied away from the housing market in 2021 due to higher prices and rates of competition are undoubtedly waiting for the turn of 2022 to re-enter the market. Should a larger number of these buyers than expected attempt to re-enter the market simultaneously, it could keep prices on available real estate high, though not with the same rise in growth seen throughout 2021.
Even with more available options, an increase in market demand — coupled with rising employment and lower mortgage rates — could keep the competitive factor of the market strong, at least during the first few months of 2022.
2) Expect housing prices to continue rising, albeit slowly
"The construction industry is still facing rampant lags and other issues regarding supply chains," says Kozlowski, "and with demand for materials outpacing supply, this means that the cost of construction materials necessary for building new homes or working on old ones will continue contributing to the rising prices for available homes on the market."
Indeed, according to Robert Dietz, Chief Economist for the National Association of Home Buyers, prices on new homes this past April were up roughly 20% compared to the year before—an increase that he attributes to the higher costs on construction materials. The silver lining for prospective buyers looking to purchase homes in 2022 is that Dietz claims these rising costs for new homes are unsustainable, as they will inevitably drive a portion of buyers away from the market and cause these rising prices to cool down and stabilize in the first few months of 2022.
For example, the demand for housing for the 55 and older age group remains high for those looking to find homes for sale in Tellico Lake, TN, and surrounding areas. Therefore, it is recommended that you speak to the local real estate agents for your real estate needs, whether buying or selling.
3) Say farewell to historically low mortgage rates
"Between December of 2020 and January of 2021, mortgage rates remained around 2.66% on average," Kozlowski adds, "but these rates are projected by most real estate industry experts to soon increase to anywhere between 3.5$ – 4% for an average 30-year fixed mortgage rate between the end of 2021 and the end of 2022."
For homebuyers who have been looking to historically lower mortgage rates as a primary indicator for the question of whether or not to purchase real estate property, this projected increase in rates means that they will likely either have to bite the bullet and buy sooner rather than later or continue to hold off on buying for the time being. 
"Although, in the case of the latter, more prospective buyers shying away from the housing market in 2022 would equate to a drop in market demand," Kozlowski continues, "which could further contribute to a slight drop in prices on homes in certain areas where market demand is lowest."
4) Rental prices are expected to outpace home value appreciation
"With eviction moratoriums that were originally imposed on landlords and their tenants as a result of the economic impact of last year's pandemic now expired, we can expect to see prices for monthly rent increase at higher rates than those on homes," Kozlowski says. "Landlords are going to want to recuperate any lost payments from tenants during the moratorium period, and the most obvious way to do this is by increasing the amount of monthly rent due by their tenants."
As Kozlowski explains, this projected rise in rent may lead some homebuyers and property investors to acquire properties they can then rent out for a profit. This would hold true especially if rent prices continue to climb faster than home value appreciation, especially in regions of the country where rental units are in higher demand than homes such as larger cities that have no laws regarding rent control in place.
"For anyone looking to buy real estate in 2022," Kozlowski adds, "it's crucial that they be prepared for any changes that can still come which affect the market. Start by creating a budget you can afford and ensure that you remain up to date on any new developments that could impact your buying decision in the months to come."
You may also like: Is Property A Good Investment In 2022?
Image source: Shutterstock.com