Click here to get this post in PDF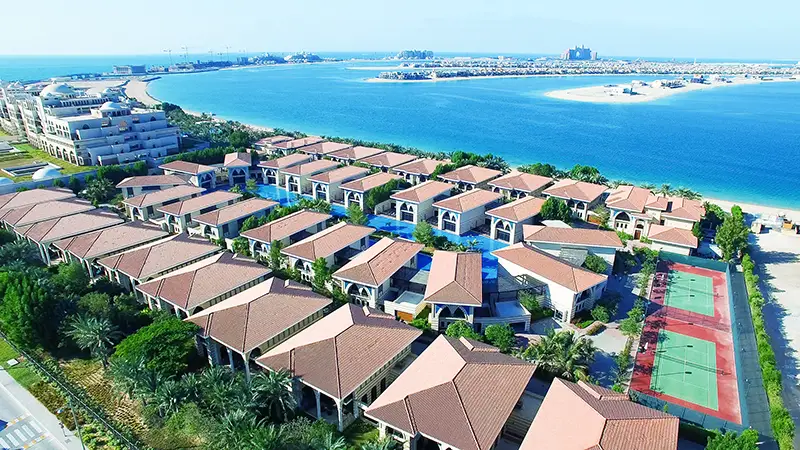 The UAE residential and commercial stock market has skyrocketed: properties in Dubai have exceeded sales in recent years and started to grow in price. Is it profitable to invest in housing, and is it worth doing this right now? Let us consider the current trends in the real estate market of one of the world's richest countries.
Current sales figures 
According to Property Finder, the total number of sales transactions this year was 55,651. In percentage terms, this is already 88.39% more than in 2020. Sales peaked in 2014. Up to the level of this period, the increased prices have so far lagged by 29%. By periods and sectors, it looks like this:
Since Expo 2020, there have been 12,352 deals worth $8.5 billion in the emirate. Of these, $5.4 billion fell on ready-made properties, and the rest of the funds were invested in off-plan real estate.
7% of transactions are for house purchases worth over $10 million.
Why invest in Arab real estate?
For 11 months of the year, prices have increased by 21%. This is due to increased demand caused by:
economic stabilization;
Expo 2020.
Knight Frank notes that in October, the average cost per square meter reached $3,620. Premium housing is also of great interest: foreign nationals consider it an investment and a family option if the pandemic situation worsens.
According to Knight Frank's Head of Department, Faisal Durrani, the market's revival has gone far beyond one of the country's most sought-after emirates and attracted foreign investment from wealthy people. Recent years have demonstrated the advantages of individual houses and broken down stereotypes that apartments, penthouses, duplexes are the most convenient for living. Therefore, the demand for villas begins to exceed the supply.
For example, Automobili Lamborghini's luxury villa complex, which is scheduled to be put into operation in 2026, was purchased as soon as sales began. This example illustrates the possible shortage of quality housing in 2022. Given the potential price increase in the future, it is more profitable to invest in real estate without waiting for it to rise. Experts say that the price increase is likely to continue, although it will slow down.
Assistance in choosing and buying real estate in the UAE 
You can study the state of the market and compare prices right now. The catalog contains offers from developers and reliable real estate agencies. Read more information on the official website https://emirates.estate/. Experts can advise you how to choose a property not only in Dubai but also in other popular emirates of the UAE, and help you purchase it.
Image source: Shutterstock.com