Click here to get this post in PDF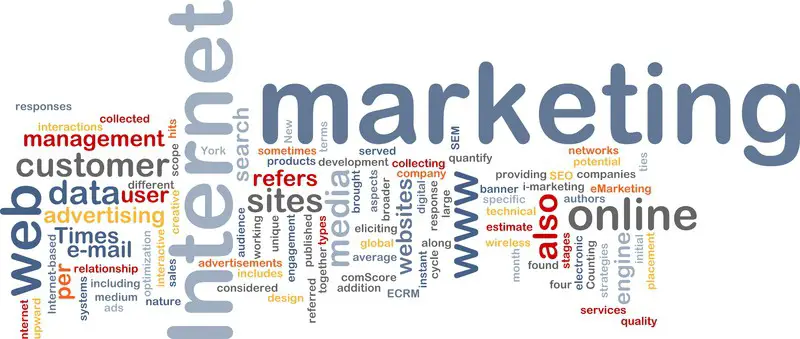 This article contains affiliate links. For more info, see disclosure.
Marketing is an essential part of business success. Proper marketing strategies will help you reach out to your target audience. You can encourage them to support your business and increase your profitability.
Marketing is not as easy as many people think.  It encompasses all the things you do to promote your products or services. You will never stand out of the crowd, without a proper marketing strategy. You must understand the needs of your potential customers. Learn to speak the language of your customers. Always present a genuine passion for your products and try various methods to increase your sales.
Success is the natural response to an effective marketing strategy. You can walk away graciously with confidence. The purpose of your business is to increase sales and achieve maximum profits. Brand your business with independence and begin to promote your products. Create an opportunity for better marketing success. Dare to be unique with your effective marketing strategies.
There are various marketing principles that should be seriously taken into consideration. The more you are able to learn, the more the chance that you will get success. Below are 4 essential marketing principles that you might use for your accomplishments:
1. Proper Planning
A proper marketing plan is essential for every business. It will lay down the structure of your marketing activities throughout the year. It allows you to weigh your options and help you minimize any untoward risks associated with your business. If you are targeting many groups and your marketing activity is thin, it will give negative results.
Proper planning includes traditional marketing methods, an attractive website, target audience, types of promotional products, and the specific market. Regardless of any business type, planning is always a good strategy. You should never take it for granted. This will help you build a huge fan base, and can help you achieve more benefits from your ventures. You should know how to identify perfect customers, how to segment your market, which people make up your customer base and what encourages them to buy.
2. Method of Communication
Always make sure to be clear with your message. You must realize that marketing is all about effective communication. You should be able to deliver a clear message to your potential customers. Try to be brief and direct to the point. In the event, your message is not clear; you may lose your audience. Make a habit of making people understand what you are saying and what is the actual meaning. With your direct message, your initial marketing plans come into play.
By knowing the methods to target your target, you'll be able to apply strategic methods to deliver your message. Various forms of communication include mail, media, direct contact and electronic marketing communication.
3. Be Creative and Always Deliver on Your Claims
Repeating the same things, again and again, is not a good marketing strategy. You should deliver your message in different and attractive ways. Your intended audience must understand typically what you are saying. If you claim that you will be sending promotional products to the first 200 visitors or will be giving discounts, then make sure to deliver on your claims. It will help build trust and establish your reputation in the market. You must demonstrate your ability to understand and satisfy your clients' needs.
Key performance indicators help measure progress towards your goal and their effectiveness determines the fate of an organization. Your claims and promises come under the key performance indicators determining the success or failure of your business. False promises do not go in favour of any business.
4. Different Platforms
Businesses can use a number of platforms to plan their marketing strategy. Internet marketing is very important these days for businesses to promote their brands online. The internet is a vast space with huge resources for connecting with a number of people. From email marketing to social media marketing, there are many methods that you can use to expand your business. You have to pick a particular marketing mode which can bring the most benefits to you. Internet marketing strategies allow you to harness the power of the internet in promoting your brand image. You can reach millions of people around the world that are looking for specific products. Your business strategy can heavily rely on social networking.
These are some of the marketing principles that businessmen should follow to get success. Always make use of the tools that will boost your business.  Don't waste your time and allow all these marketing principles to work. Try to attract attention to business and don't give up by failures. Always try to learn from your mistakes, as failure is a part of succeeding. Score an effective marketing effort in terms of sales and identifying your potential audience. Be enthusiastic about your business, as nothing beats an enthusiasm when it comes to selling.
You may also like: How to Market Startup Even on Meager Budget
About the Author
I make the complex clear and compelling. Creative and entrepreneurial communication professional with experience in marketing, international business, education and design, who has developed successful programs to reach technical and business audiences in highly regulated industries.
LinkedIn Account – https://www.linkedin.com/in/marykbrown345