Click here to get this post in PDF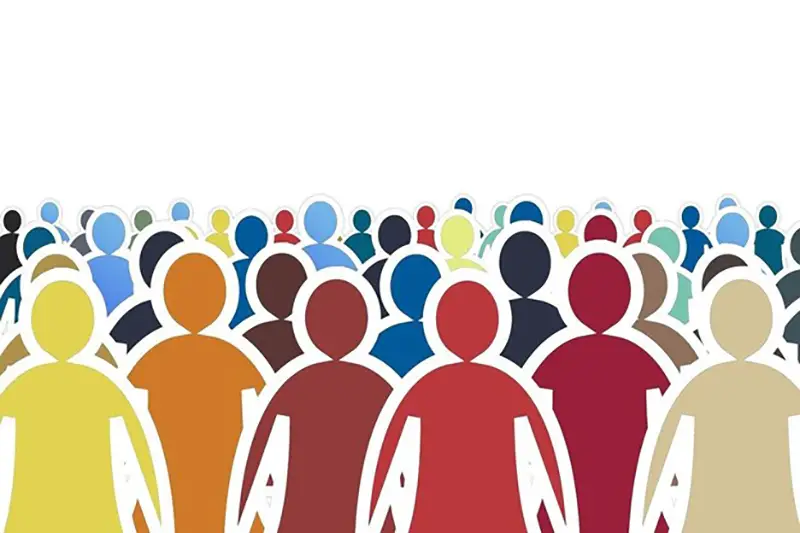 "Never doubt that a small group of thoughtful, committed citizens can change the world; indeed, it's the only thing that ever has." -Margaret Mead
Social Entrepreneurship is all about bringing social innovation in the world where the segments of society have been left unchecked and because of that, a part of society suffers and looks up for help.
When we speak of social entrepreneurship there are many grounds on which it differs from traditional entrepreneurship.
For starters, traditional Entrepreneurship isn't even called traditional entrepreneurship, we call them entrepreneurs.
It's all about making profits and scaling the startup to phenomenal heights and there is nothing wrong with that, and this is where Social Entrepreneurship differs.
Social Entrepreneurship is rigged towards bringing social change in the society, world, and the environment that we all share.
A good example of a social entrepreneur is someone who has taken an initiative and that initiative, in turn, funds education for the poorest. And that's not the extent of it, there are social enterprises that bring social change by removing taboo prevalent in the other part of society by shedding light on that.
There are loads of lessons to learn from social entrepreneurs because these guys raised funds for a startup that doesn't extensively make profits and their venture is making a difference in the world we live in.
1. Risk-Taking Ability
Risk-taking is a common trait shared by all successful businesses. You don't go to the next level by playing it safe.
And Social Entrepreneurs of all people take heavy risks. Starting from deciding to start a social enterprise that is aimed towards helping the helpless and convincing others to join them on that idea and that's not even enough. Remember Social Entrepreneurs also have to raise funds for their social startup which isn't exactly an easier task.
Why? Because investors out there are prying on opportunities to make profits, social entrepreneurs have to stimulate the same vision & goal they have in the investor's mind to seek the funding which will quadruple the reach of their social enterprise and will reach even more people.
Social Entrepreneurs have to show investors what good it will do them if they invest in their social startup.
2. Social Responsibility to do good business
In the age of cut-throat competition that is prevalent in the business world. Ethicality and social responsibility are just other words in the dictionary that most businessmen would not heed to.
Businesses today are willing to commit illicit activities like stealing people's private data without them complying with it and then leveraging that private data to sell their products, planting the seed of their product in their prospect's minds.
These are some of the acts that are seemingly prevalent in the business world.
Here is a lesson that businesses at large can learn from social enterprises whose entire existence revolves around social responsibility.
Businesses can take inspiration from social enterprises and incorporate them into their own business by being socially responsible with their business. It can be something as simple as paying COVID-19 deceased employee family that is going through a financially rough patch.
Some big corporations have already come forward in numerous ways to help society. A common example is a huge corporation donating a sizeable contribution to a responsible NGO that has a proven track record of doing good in society or funding the education for an entire village that couldn't afford their children's education.
3. Building the right team
One thing that businesses need to get right is building the right team. Building the right team helps the business in creating the right kind of culture and transpire the growth that will the company to greater heights.
Businesses need to learn this trait from social entrepreneurs. Social Entrepreneur builds his whole by selling them his vision and goal which is for the greater good of the society and the world that we live in.
And the people joining the team are well aware of what they are working towards, a social enterprise cannot work if the whole team doesn't share the same goal. If there is a teammate in a social enterprise that is motivated by capitalism and profits then he probably cannot be a right fit, there is a conflict of interest developing here if that is the case.
And these goes for profit-making businesses too building the right team is the key that will lead the organization towards success, and everyone can grow together.
4. Make use of creativity to solve the problems
When you are building your business from the ground up one thing that will come to your rescue is creativity.
Creativity is a counter-intuitive approach to solve the problem which solves problems without the hassle and keeping all concerned parties happy.
If you keep a close watch on social businesses, you will discover that they come up with creativity to achieve their goals of generating awareness, raising donations, and inviting volunteers.
Because to make people aware of a pressing matter you have to apply creativity that can best attract their attention towards the issue.
Similarly, businesses can learn this trait from social businesses to incorporate creativity in their business to solve business problems that erupt now and then, in hindsight you will realize that it is a very smart way of solving the problems.
You may also like: Consider Some of the 5 Important Skills of a Successful Entrepreneur