Click here to get this post in PDF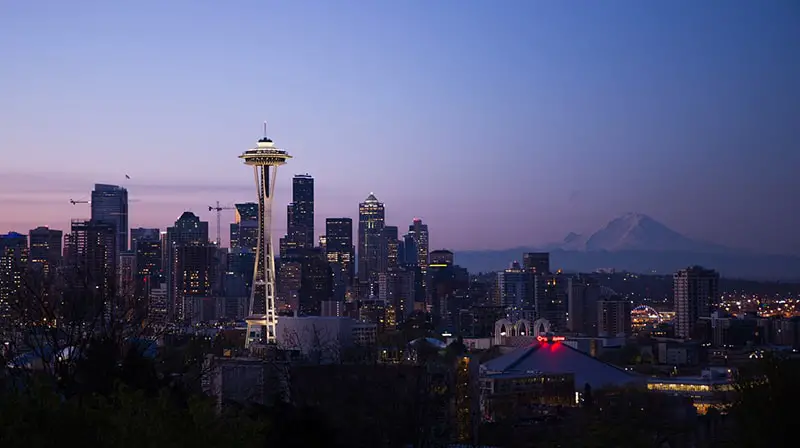 The US has experienced a surge of new startups and entrepreneurial businesses over the past decade. A recent study by the US Small Business Administration highlighted that almost every single business in the nation is a startup. Of course, startups are businesses that have 500 or fewer employees.
It's no wonder that more and more people are thinking about launching one, looking for the strategies that work and the cities that can give the new company essential benefits. Several studies have looked into the best cities to launch a startup, analyzing the most important factors, such as the workforce's quality and skill, cost of living, and startup density.
If you're planning on launching a startup, take a look at our list that presents you with the most suitable cities for your business that increase your chances of surviving, growing, and becoming more successful.
1. Seattle, WA
Seattle tops nearly every list that focuses on the startup environment of a city. Washington state's capital is renowned in the business world for giving a home to companies that change the world, namely Starbucks, Microsoft, and Amazon. Many would think that such global enterprises leave no room for smaller companies, but that's a misconception. Seattle remains a haven for startups. What makes the city so unique? One of the most important reasons why owners pick it is that close to 2% of startups receive venture capital funding.
2. San Jose, CA
California's sunny city has all the positive aspects that can give your startup the much-needed benefits. First of all, it has various programs to aid your company and give it the right boost. For example, San Jose State University's Silicon Valley Center for Entrepreneurship is a great place to find dedicated and highly-skilled people for your business. As far as statistics are concerned, 1.7% of startups receive venture capital investment; the startup density sits at approximately 10% and about 9% of self-employed workers in the city.
3. Denver, CO
There's one industry in Denver and many parts of Colorado that took off in recent years. Yes, you guessed it right; it's the cannabis business. Built in Colorado, one of the most active online startup communities in the state revealed that many firms focusing on legal cannabis had gained traction, as both startups and consumers have grown a great deal in the past couple of years. 0.5% of firms are receiving venture capital investment in the state, while startup density is close to 11%.
4. Raleigh, NC
If it comes to startups, you can't make the mistake of leaving out of your list Raleigh, NC. The city's great educational institutions, such as North Carolina State University and Duke University, paired with startup accelerators, such as Wolfpack Investor Network and Triangle Investor Alliance, make it a hotbed for smaller companies. The percentage of self-employed people in Raleigh is about 8%, while 0.6% of companies receive venture capital investment.
Conclusion
There are many options for moving your business to the city that can aid you the right way. If you've made up your mind, you need all the help you can get with relocating your business. If you want the move to be efficient and fast, you should hire a moving company. Experienced commercial movers NYC will help you all the way and guarantee that you can focus on your startup instead of all the steps that come with a complicated relocation.
You may also like: The Best Cities to Start a Business in the UK
Image source: Pixabay.com