Click here to get this post in PDF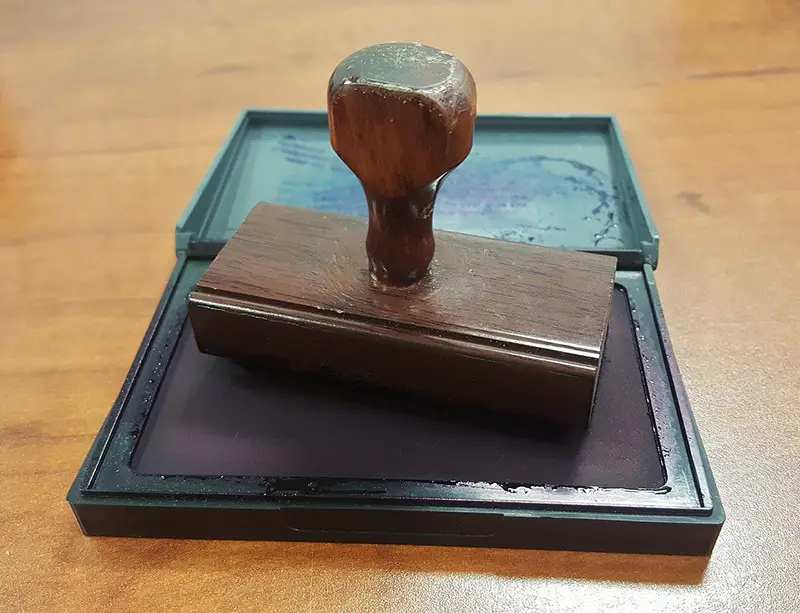 Rubber stamps are created by embedding an image or words into a piece of rubber attached to a wooden, acrylic, or plastic handle. Ink is then added to the engraved image and the stamp is used to imprint the image onto a surface, usually of paper or fabric. Many people enjoy using and collecting rubber stamps for the purpose of making cards and other papercrafts. Others collect them for the artistry involved in making the stamps in the first place. Whilst for others it is a necessary business element for the day-to-day work. Here are the main three types.
1. Traditional
The traditional rubber stamp is pressed into a separate container of ink before use. These rubber stamps are popular among artists because the same stamp can be applied to many different colors of ink. They are loved by collectors for their almost endless variety. If you are wondering where to get a notary stamp for your collection, they can only be purchased by certified notaries, and are supposed to be destroyed when no longer valid. However, you may still be able to find an old one for your collection. Antique and vintage notary stamps can be valuable and are highly sought after by collectors.
2. Self-Inking
Self-inking stamps come with their own attached container of ink. The ink stays in contact with the stamp until the user is ready to make an imprint, then automatically flips back to reload the stamp. These stamps are used primarily for business and official purposes, for example, to print a return address on envelopes, or to mark invoices as paid. They are often seen in use at the post office, where they mark envelopes with words like "undeliverable" or "return to sender."
3. Pre-inked
A pre-inked stamp is attached to a container filled with ink. The ink flows slowly, filling the raised areas of the stamp to make an impression when applied to paper. Some people prefer this type of stamp because it makes a clean and clear imprint. The disadvantages are that only one color of ink can be used and that the stamper must be used slowly, giving the ink time to seep into the design between applications. Refilling the reservoir with liquid ink also can be messy.
From these three main types of stamps, there exist hundreds of thousands of different designs and a limitless number of applications for their use. As a collector, crafter or business owner, there are always new things to discover and create using rubber stamps.
You may also like: Here's how a label printing service can be helpful for your business
Image Source: Pixabay.com