Click here to get this post in PDF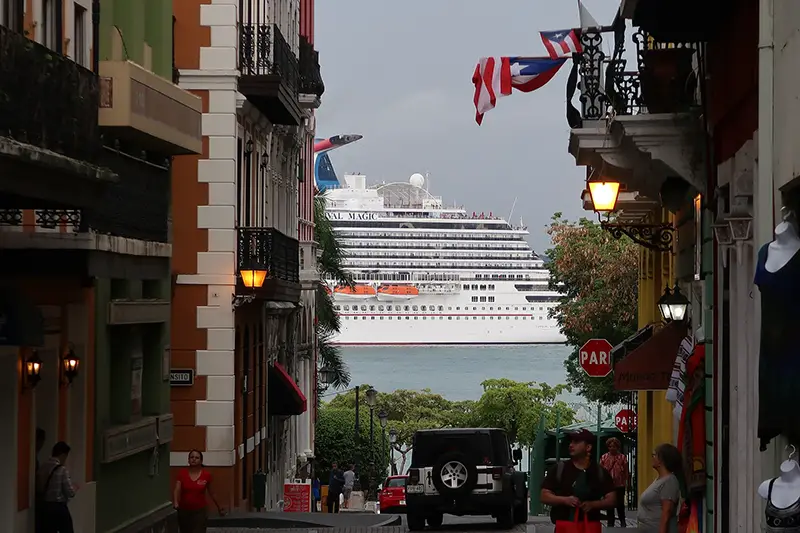 When you consider the best thriving economic giants of the world, I could bet that Puerto Rico doesn't cross your mind even once. And that is fair and understandable. The country imports over 85% of its products. They also pay a lot for energy, critically about 3 times the amount Americans pay for theirs. It is a country also in a high debt of about 70 billion dollars, with no repayment plan insight at this moment. 
At face value, it looks like a place not primed for businesses to thrive and grow, much more even for a business owner to stay. However, to promote trade and job growth and spur economic activity in Puerto Rico, the government introduced many tax incentives to lure more residents and businesses. So today, let's focus on why Puerto Rico is a sanctuary for entrepreneurs and why they move there. 
According to SDC International Moving Company, these are the top 3 reasons entrepreneurs move to Puerto Rico in 2021. 
A personal and corporate tax haven
The newly enacted Act 22 and Act 20 provide zero tax rates on capital gains and specific interest and dividends for residents and businesses that qualify. This act favors mainly expatriates from the US mainland or their companies. Remember, the US is one of the few countries that still tax its citizenry even outside the country. 
This is a headache for my business owners, who typically have to revoke and give up their citizenship entirely and the legal protection that comes with it. As a US commonwealth nation, Puerto Rico offers a compelling and unique solution for this. Citizens of Puerto Rico are exempt from US Federal taxes but may keep their US citizenship. However, to take advantage of this, you must permanently live in Puerto Rico. In other words, it should be your primary residence. Also, you must live there for at least 183 days a year.
The tax laws offer a fixed 4% income tax rate. To compare, in the US, this can reach about 50 to 60 percent. Also, the acts provide a 90% personal property tax exemption to entrepreneurs in the manufacturing and export sectors. Businesses in this sector are eligible for a fixed 4% tax rate and enjoy 100% tax exemptions on distributions from profits. The potential savings from these interventions are mouth-watering for entrepreneurs. 
As a bonus, they offer companies a 50% tax credit on research and development expenditures. In effect, in Puerto Rico, you can make a lot of money and legally pay taxes relatively better than in other countries. For American expatriates, you can lawfully dodge the very hefty taxes imposed by the federal government while retaining your citizenship.
The start-up culture in the country
Now, Puerto Rico is turning into one hub for technology and co-working start-ups, businesses, and accelerators. A co-working space is a neutral space where people come together to work independently on different projects. Sofia Stolberg called the first co-working space founded in Puerto Rico Pilot 151. 
This one was situated at Old Sam Juan. Pilot 151 has opened another branch in Santurce since then. Sofia is popping up in the Puerto Rican scenery and founding and developing many start-up technological spaces. One of the first start-up accelerators in the country is called Parallel 18. 
They select several start-ups and provide them with about 40 thousand dollars to help set up their businesses. No surprise entrepreneurs are attracted to living in Puerto Rico. This company, and other accelerators country-wide, are pioneering a new generation of tech-focused, economical building citizens who will help ease the economic situation in Puerto Rico.
Island living and scenery
Finally, but not least, one attraction for entrepreneurs in Puerto Rico is the island living and scenery. The country is blessed with incredible beaches, a great climate, a typical lovely Caribbean culture of music and dance. The food there is terrific and few like "tostones" and "Arroz con gandules" could easily be a favorite. Natural attractions like the tropical rainforest and the magical bay entice both short-term and long-term entrepreneurs. 
Though the tax breaks are significant, this aspect is a heavy pull for a lot of entrepreneurs. Be careful and note that you must not make uninformed decisions before moving there. Please take time to do research and explore the feasibility of moving there. If you think you can cross all bridges as an entrepreneur, Puerto Rico will be a haven for you.
If you like Puerto Rico, but don't like living on an island, consider moving to Costa Rica as a very good alternative for entrepreneurs and expats. 
You may also like: The 4 Best Business Opportunities In Texas For Entrepreneurs
Image source: Pixabay.com