Click here to get this post in PDF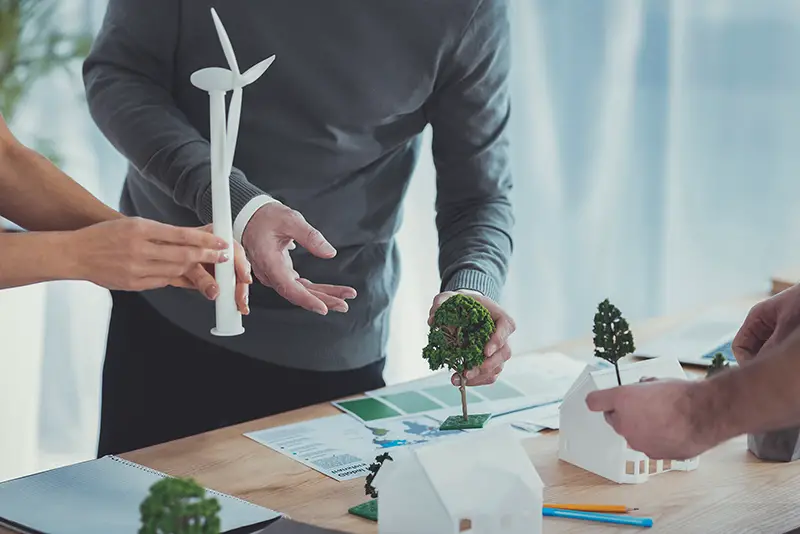 Over recent years, demand for green building options has grown. In fact, LEED-registered projects spiked to more than 69,000 in 2019 from less than 300 registrations in 2006. While the benefits of building green are easy to demonstrate, the risk analysis for retrofitting existing commercial spaces to be more energy-efficient is a little more complicated.
A successful green retrofit will increase a building's value while allowing it to operate more efficiently and last longer, but it requires a major upfront investment and difficult calculations to measure the potential return on investment. According to Paul Daneshrad, CEO of StarPoint Properties, the investment firm that set out to green retrofit Beverly Hills' most expensive office building, success can be won through careful planning and engaging knowledgeable specialists to find solutions. Despite the uncertainty some investors may experience, there are several ways green retrofits provide value.
1. Energy Savings
Many green retrofit projects focus primarily on reducing energy consumption by replacing lights and other equipment, upgrading heating and air conditioning systems, automating systems to reduce waste, cutting water consumption and a range of additional options. Investors can also save money by installing renewable energy systems. Any project that reduces energy consumption and the related costs will likely provide long-term savings for tenants and building owners alike.
2. Labor Savings
Sustainability upgrades can also save costs by boosting workforce productivity. Employees work better when their workplace has high-quality temperature control, good ventilation, outdoor views and natural light. These qualities are often associated with green building and are proven to boost performance and lessen productivity-leaching factors such as stress and dissatisfaction. This has positive implications for tenants, who can enjoy significant financial gains from even minor improvements in employee performance.
3. Rising Demand
In a market that increasingly prioritizes sustainability, green retrofits boost a building's competitive edge. Part of the demand for green buildings comes from tenants who want the cost-saving benefits, but demand will grow as sustainability permeates many facets of society and business, including the commercial real estate market. Already, both new and multinational corporations prioritize green building, with many companies issuing sustainability reports to demonstrate social responsibility. The government also generates demand through incentives to reduce emissions and as tenants that require greener buildings.
There can be little doubt that the commercial real estate market is edging towards the sustainable building, and this trend doesn't look like it's going to let up anytime soon. Luckily, green retrofits come with a range of benefits that allow investors to save costs and increase value while making eco-friendly choices.
You may also like: Strategies to help planet earth while running a business
Image Source: Shutterstock.com