Click here to get this post in PDF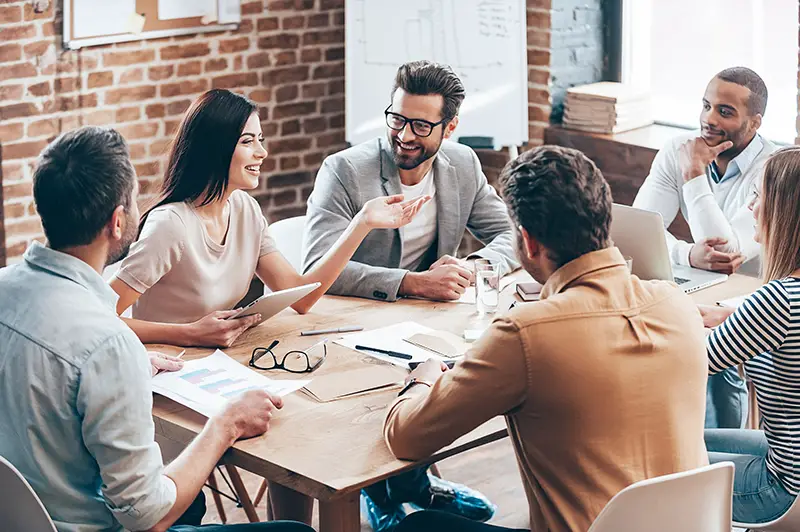 Every hugely successful company is built around the idea of connectivity. Employees work together in a seamless synergy, and product deliveries can be made with the click of a button.
Connectivity should be thought of in the literal sense too. After all, as more businesses adopt a hybrid work model and culture, having the proper infrastructure in place is non-negotiable. As companies become increasingly dependent on technology, having a means of sharing data as quickly as possible is a must. 
If you are running your own business, you too should focus on your company's sense of connectivity. What does it mean to you? How can you improve it within your firm? Below, you will find 3 crucial methods to help you enhance your workplace's connectivity.   
Build a Better Infrastructure
Consider the perks of a structured cabling system. Be sure to share the benefits with your employees so that they understand any changes you make too. 
Think about how these systems can be easier to manage. Implement this technology and enjoy lower costs and less downtime. Know that it can cope with high network demands and provide increased working flexibility. Utilize this future-proof investment to its utmost potential.
Choose a qualified cable provider to oversee the structured cabling installation process. Book a free consultation. Request a free quote with Taylored Systems. Read their informative copy that explains the technology. Browse their positive customer testimonials if you need further assurances. 
Facilitate Employee Relationships
Do not just force your workers to communicate. Focus on how they communicate. Build positive interactions between them.
Arrange staff socials so that lasting bonds can be formed. Assign mentors to employees so that they can build a report with a guiding figure. Arrange an inviting ice breaker event so that new recruits feel welcome to your workplace. Offer carpooling schemes to cut emissions and encourage staff to arrive at work together. 
Recognize that colleagues will work together better when they like each other. Get to know each of your employees. Find elements of common ground in your staff and bring them together. Consider that many people do not know how to make friends at work and need help doing so. Expect better results in your company once meaningful working relationships develop. 
Develop Networking Potential
Try to establish new external business relationships. Refine your company's approach to networking. 
Attend conferences on crucial aspects of your business. Build a presence at college recruitment days. Bring relevant colleagues with you. Spend time with each person you encounter and get to know them. Ask insightful questions that can facilitate further conversation. 
Try to be engaged. Focus on the quality of your contacts, not the number of them. Offer services to those you meet. Remember that being helpful will increase your chances of being memorable. Follow up with anyone that you met who showed promise.
Keep your personal contacts in mind. Remind yourself that friends and family members will have their own contacts. Call in a few favors with them if you are desperate for further exposure. Be prepared to return these favors as you may need their help again in future.
You may also like: Improving Workplace Collaboration & Team Working
Image source: Shutterstock.com