Click here to get this post in PDF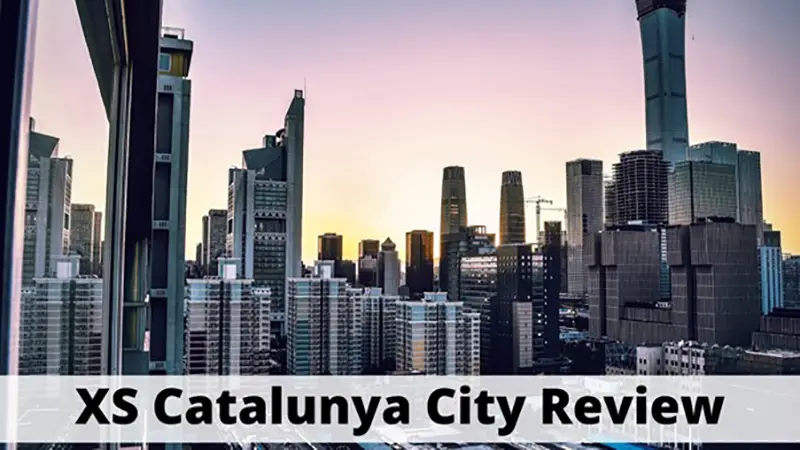 I recently relocated to Chennai, and because of my work requirements, I knew I would stay here for the next 8-10 years at least! So I immediately started looking for an apartment to buy, as I knew Chennai had a buzzing real estate market. While searching for apartments, I came across XS Catalunya city, which had a variety of apartments for sale at attractive prices. I looked at some information and learned that XS Real Properties Private Limited was developing the XS Catalunya City project in Siruseri in Chennai. I visited the site and realised that 114 opulent units spread across four majestic towers. I was immediately impressed and decided to buy a masterfully designed home in the XS Catalunya City development, which covers 15 acres. I am thrilled with my decision, and this blog will answer any queries you may have. 
XS Catalunya City Price
The idea of XS Catalunya City stands out from the competition due to its distinctive Spanish architectural theme. The XS Catalunya City brochure further states that this community is the perfect synthesis and representation of who you want to be; you will never get tired of loving your home here. One aspect that a buyer needs to think about very thoroughly is the price of the home. The cost of the project's 2 BHK apartments is Rs. 45.98 L, and the cost of its 3 BHK flats is Rs. 54.67 L. This is one of the best bargains available for a home that provides its residents with a wealth of facilities and conveniences.
The legal standing of the project was one of the first questions I asked the XS Real Catalunya City representative. He graciously let me know that the location had received RERA permission. The flat layout was built following the regulations. Thankfully, there are no legal snags with the project. Additionally, XS Catalunya City is conveniently situated. This society will be equipped with all the necessary amenities and facilities to meet the needs and specifications of homebuyers.
The significant characteristics of the XS Real Catalunya City apartments include impeccably crafted engineered doors, elegant interior decors, high-quality bathroom fixtures, etc. Branded vitrified flooring adorns the elegant living rooms, kitchens, and dining spaces. Premium emulsion paints are used for a high-quality finish on the interiors.
Reasons Why I Would Recommend Buying A Flat in XS Catalunya City
XS Catalunya City Amenities
The gorgeous property available for purchase at XS Catalunya City Chennai South offers a variety of amenities and conveniences. This features a food court, a pool, and simple access to the theatre's location. Additionally, it features a laundry available only to XS Catalunya City residents. They also offer the perfect balance of comfort and convenience to meet all needs and requirements. One of the best areas in Chennai South to purchase a home is Siruseri. Siruseri Panchayat Park, Primus Mart, and Annai Hospital are a few of the significant sites close to XS Real Catalunya City. Siruseri is undoubtedly a desirable location, given the significant amenities.
XS Catalunya Spacious Floor Plans
The finely constructed 2 BHK and 3 BHK apartments, villas, and builder floors included in the XS Catalunya City floor plans are ready for occupancy. Flats in XS Catalunya City are exquisitely created with modern interiors and attractive external elevations. It would be helpful to look through the floor plan to get a sense of the area covered, the arrangement, and the sizes of the rooms. According to the two layouts, five different floor plans are available for the condos at XS Catalunya City. The 2 BHK Flat is available in a wide range of sizes, including super areas of 843, 861, and 1120 square feet. For example, if you choose a three-bedroom apartment, you can choose from floor plans with super areas between 1411 and 1427 square feet. These arrangements include balconies and bathrooms.
Conclusion
XS Catalunya City is among the best properties since it is pretty roomy, cosy, and equipped with several cutting-edge amenities and high standards. It is situated in one of Tamil Nadu's most significant cities. You will undoubtedly have a happy life with complete assurance of safety, the needs of life, and many other benefits at your door. Don't forget to visit NoBroker.in to know more about verified properties in Chennai.
You may also like: 3 Strategies To Make The Most Of Your Property Purchase