Click here to get this post in PDF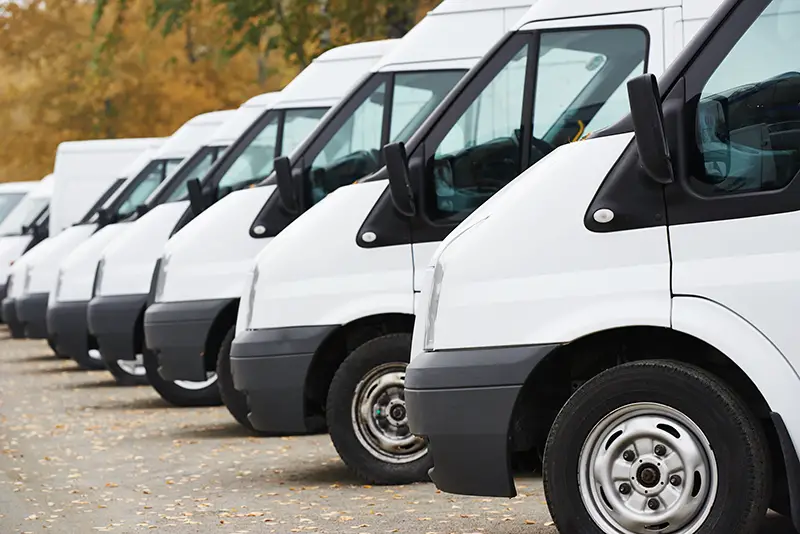 When looking for a vehicle for your construction business, you may find how expensive cargo vans and other industrial vehicles can be. Purchasing these outright can hurt you financially if a van even fits into your budget, to begin with. You shouldn't have to break the bank or put your company in dire straits for needed company transport.
A great alternative to purchasing a commercial van is to lease one. Leasing helps you avoid the high capital costs that come with buying a vehicle, and in addition, there are many other benefits that this article will explore to help with the decision. First, let's go into all the ways leasing is a great option for your construction business. 
Benefits of Leasing a Commercial Van
Lower Monthly Payments
Leasing a van costs considerably less a month than a newer vehicle when it comes to monthly payments. When you lease a van for your construction business, your payment only consists of the van's depreciation, interest, and any fees during your lease term.
Fewer Maintenance Issues
Many dealers who lease vans provide extended warranties and deals you can get when it comes to the maintenance of your commercial van. You can save a considerable amount of money this way, so always see what kind of warranty or dealer specials you can add to the lease agreement when you decide on the right van for your business. 
Easy to Upgrade 
Another considerable benefit of leasing is the option to upgrade your vehicle. For example, many places will let you switch your lease agreement to a bigger (and therefore more expensive) vehicle if you decide your business needs a different type of van.
There are typically fees associated with the upgrade, so read your lease agreement to see what those fees are if you think you need an upgrade. It may be cheaper to wait until the lease is up, but it's nice to know that upgrading is available if needed.
Flexible Leasing Terms
When leasing a construction van, your company can choose the options that best suit its needs. The flexibility of a leasing agreement allows you to:
Choose the length of the contract
The type of van and its options
Extras like breakdown and maintenance coverage 
Amount of the initial deposit
What happens when the leasing agreement ends
If you enjoy the van you are using, you can always extend the lease so you don't have to trade in a van you love for something that may not work as well. 
Leasing offers so much flexibility with its terms and conditions. As a construction business, one year a small van may be sufficient, and the next, a bigger van may be suitable for the next few years. You don't have that flexibility when you own a commercial vehicle. 
Eliminate the Stress of Depreciation
New vehicles lose hundreds, if not thousands, of dollars in value once they are driven off the lot. When you lease a construction van, you don't have to worry about the stress of depreciation.
Because of a vehicle's depreciation, when you purchase a construction van, you may end up owing more on the van when you're ready for an upgrade than the dealer will pay you for it. When you lease a van, you're paying the depreciation in your monthly payment.
You can change the vehicle if you'd like after the lease terms run out (or sometimes, even before, as we stated above). Having the financial freedom for your business to choose your lease terms can help you plan on how much use you will need out of the van and wear and tear as well. 
Tax Benefits 
When your construction business is VAT (Value Added Tax) registered, you can claim the monthly lease payments of your vehicle as a tax-deductible expense. You must register if a business's VAT taxable turnover is more than £85,000. You can still register even if your VAT is under £85,000. If your business' input is higher than its output, you can claim it back through the HMRC.
Need a Commercial Van? We Have a Lease That's Right for You!
At Van Leasing, we stock a variety of vans from manufacturers such as Ford, Volkswagen, Mercedes, Renault, Citroen, Peugeot, and more, giving our customers almost unlimited choices. Whether you need a medium-sized van, a larger standard panel van, or a specialist type, we can accommodate your requests.
Whether your business is a newly incorporated limited company, a limited liability partnership, or a self-employed sole trader, we are here to help you get your business moving.
Let Van Leasing help! Fill out our online application to see which lease works best for your company, and start your new lease today!
You may also like: How to Choose the Right Vehicle for Your Business (2022)
Image source: Shutterstock.com