Click here to get this post in PDF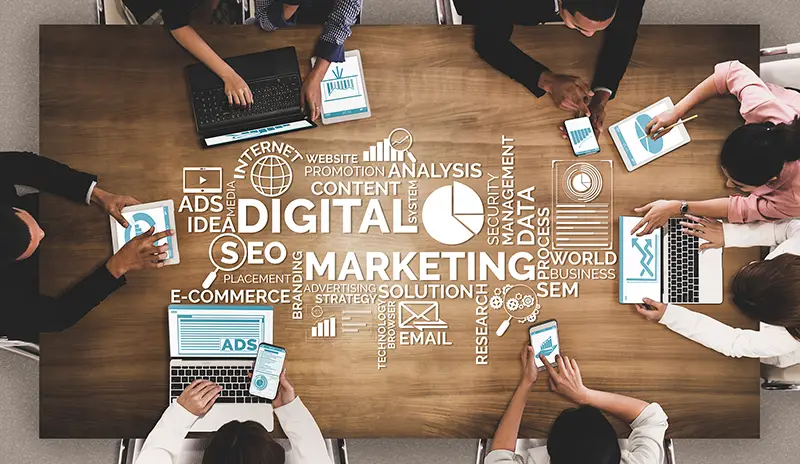 Digital marketing has emerged as one of the most important verticals for most, if not all, organizations as it plays a significant role in massive brand promotions. Over the last ten years, digital media outlets have become increasingly popular among businesses seeking engagement techniques via social networking sites. Every company wants to market its products and services. However, not every business has the funds to run advertisements online, and that's why most business owners seek help from a white label digital marketing agency. If you're looking to learn more about white label marketing, this article will outline several benefits to help you get started on the right foot.
Provides Maximum Productivity Even With Limited Resources
When it comes to partnering with white label digital marketing agencies, you don't need lots of resources to do most of the work. The agencies have more than enough experience to get everything done correctly. They also use modern tools that help accomplish tasks faster and efficiently. Whether your business needs a boost in technical SEO or PPC, white label marketing has experienced professionals to get the job done.
Helps Cut Costs
By outsourcing services to a white label marketing service provider, you are freeing up time to do other valuable tasks that improve business profitability. You can also cut down costs associated with maintaining an in-house team of specialists on a full-time basis. Hiring SEO experts, copywriters, and digital marketing specialists can be quite expensive, especially if you factor in base salaries, benefits, training, and equipment. White label digital marketing services help you find the services you need without hiring or managing a team.
Free Time to Focus on Core Tasks
If you have employees, you also want to make sure that they aren't overtasked so they can perform at their maximum competency. When overworked, their morale and overall productivity can be affected, which leads to dissatisfaction. Outsourcing various parts of the business to white label digital marketing agencies frees up time and space for your employees to perform their individual tasks at their best, resulting in quality and timely production.
Can Scale Your Service Portfolio
One of the most significant benefits of using white label marketing services is broadening your services. Not every business can afford to hire developers, digital designers, copywriters, PR specialists, Videographers, and SEO specialists. They end up struggling with the diverse needs of their clients, but with white label digital marketing, you don't need to specialize in every service you offer because you can simply outsource them. You can even sell these services with your branding and take full credit for them.  
Helps You Take Full Advantage of Social Media Marketing
Social media is one of the most powerful advertising tools we have today. It enables you to create brand awareness, educate consumers, increase engagement, run campaigns, and boost conversions. While you can practically do this alone, you might not achieve as much as you would when you engage a white label digital marketing agency. They can use their sophisticated tools to assess your brand, solicit social conversations, and promote brand mentions on all major platforms while measuring your relevance and engagement to get more followers and readers to convert to customers.
You may also like: Advantages of Hiring Digital Marketing Agency for Your Business
Image source: Shutterstock.com