Click here to get this post in PDF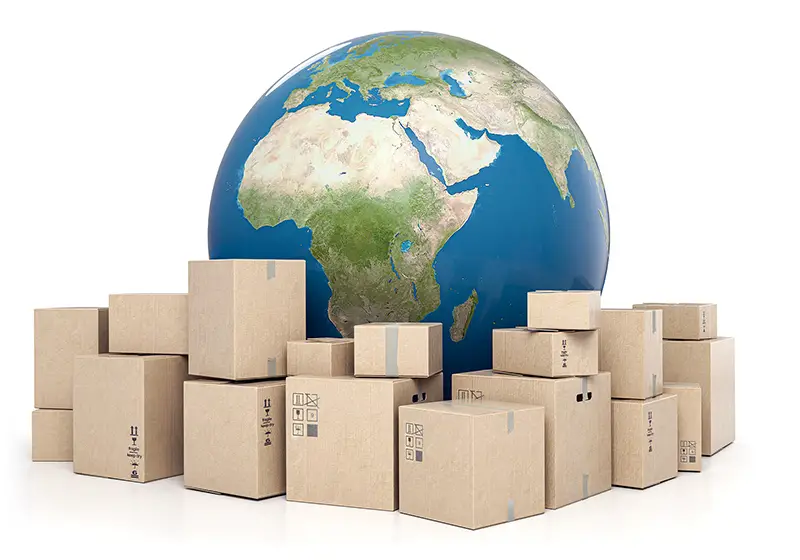 Having a solid marketing strategy is no longer an option for any company. The marketplace is competitive. The packaging services industry is no different, yet, it has so much potential.
As of 2015, experts valued the industry at $589.9 billion. $770.5 was the projection for the end of 2020. We can expect the numbers to go higher by the end of 2021. The figures are attributable to an increase in the demand for online goods. 
Packaging services providers must find a way to break above the clutter. Only then can they get a piece of the packaging industry pie. And, it starts with proper positioning to gain maximum visibility.
Let's explore the topic a little more by looking at why packaging services need a marketing strategy. 
Marketing Strategy; What Is It?
Think of a marketing strategy as a game plan to reach audiences and convert them into customers. It incorporates both short and long-term plans to achieve the goals you set.
The result of an effective marketing strategy is to increase revenue through conversions. But that's not all. Effective implementation will increase customer loyalty.
Also, your company will gain an edge over the competition. We will explore the advantages a little more by highlighting reasons why a business needs a strategy. 
A Marketing Strategy Gives a Competitive Edge
Type in 'best packaging companies' in the search engines. You will receive thousands of responses. This is unlike earlier days when access to such information was dependent on seeing an ad in the dailies or TV.
Digital marketing allows small, medium, and big companies to compete in the same space. The fight for a share of voice is no longer a preserve of those with deep pockets.
But, competition is fiercer than ever. A strong marketing strategy can give your company a push in the right direction. You have many methods available to increase visibility.
One such way is to take advantage of keywords for search engine optimization. Instead of positioning yourself as a packaging and parcel delivery company, narrow it further.
According to your research, does your target audience need parcel drop box services? If yes, focus on product USPs that make your services unique. Talk about security features like lockable parcel boxes.
Respond to a direct concern which would be parcel delivery when no one is home. So, words like security box for home, secure delivery box, and outdoor security box would be some keywords.
The use of such makes it easier for the search crawlers to find you. 
You Get Fantastic Insights into the Business Environment
One of the first steps to developing a marketing strategy is market research. You get deep insights into the business environment.
Let's go back to the parcel drop box services example we used above. Your research would determine whether there is a need for the business in your area. It would look at the competition.
Is there a post dropbox, Royal Mail safe box, or mail collection box in the locality? If yes, you may find the competition a bit too steep. The research, therefore, provides insights into the business potential and competitor information.
Through research, you get to know who your customers are. Do your package delivery services respond to a need or desire they have? Do they, for instance, search for heavy parcel delivery services near them?
The insights allow you to see business opportunities that you can take advantage of. The business will avoid risks like launching a product to the wrong target audience.
Further, marketers will know the type of content that will lead to better engagement with the brand and products. 
Better Control of Marketing Budgets and Brand Activities
A marketing strategy provides a framework for all your brand visibility activities. That is why the teams must take time to go through all the steps when coming up with one.
Leaving out market research, for instance, means you are working blind. You implement strategies without having data insights on whether it is a good idea.
In the end, the business spends a lot of money on things that may not work. The marketing strategy is a plan that outlines goals, activities, and timelines. Budget allocation and management become easy with clear insights. 
The business also establishes clear metrics to measure success. It allows for the improvement of things that may not be working. 
Streamlines Interdepartmental Cooperation and Product Development
The marketing department does not work in isolation. It brings together all the departments to achieve a common goal. The goal is to increase conversions, thus helping keep the business afloat. 
That is why everyone in the organization should have basic knowledge of both offline and digital marketing skills. Having these skills will help the company grow faster in terms of digital marketing. It helps them brainstorm and execute digital marketing campaigns. 
A proper strategy allows everyone to know their role, thus increasing collaboration and coordination of activities. Everyone remains in the loop and provides the relevant support. The whole organization enjoys better decision-making with the use of data-driven insights. 
Product and service development success will be achievable with a proper marketing strategy. Research provides insights like who is the target market for the packaging services. What do the competitors have in their portfolio, and how is it performing?
There is, for example, no need for heavy parcel delivery services if the demand is not there. In such a case, a partnership with the local post office to use the large wall-mounted post box would work.
The customers can then pick their items from there. Understanding the business landscape and customer needs is critical for the development and launch of new products or services. 
Final Thoughts
Companies that offer packaging services need a solid marketing strategy. Indeed, any business that hopes to find success must develop one. It provides an excellent tool to gain a competitive advantage.
The research from marketers provides data-driven insights. These are useful for decision-making. Without a marketing strategy, the packaging company would find that it cannot account for marketing expenditure.
The teams would allocate money to projects on an ad-hoc basis. Measuring ROI would be difficult if not impossible. The product development team also needs marketing insights.
It helps them know what they need to launch into the market. The basis of the decision would be a proper understanding of the customer's needs. 
You may also like: How Packaging and Labels Affect Marketing?
Image source: Pixabay.com