Click here to get this post in PDF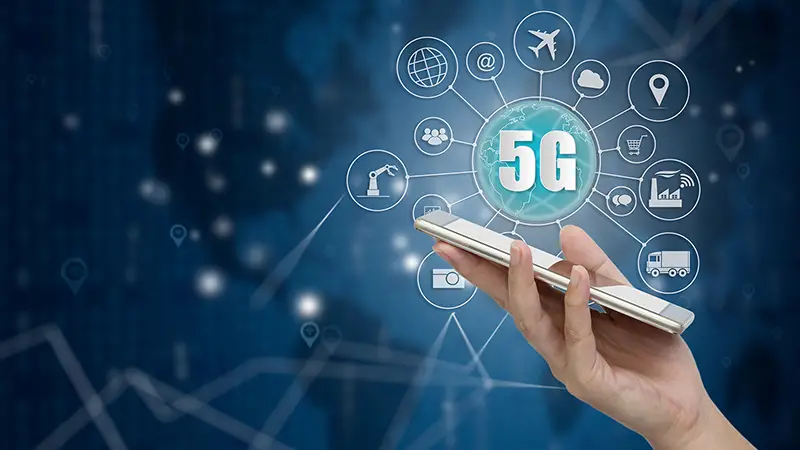 Many years ago, someone asked me if society is what dictates what the next technology would be like? And I said that the answer is probably the other way around.
5G is here, and if we care about our progress, we should start giving some concern about how 5G is going to change us.
So, what is 5G? How is it different from the previous networking technologies? Is 5G safe or not? How does it work? Has 5G started taking its effects on us already?
And how is it going to affect our society? Answers to all this and a lot more, read on.
What is 5G?
1G networking technology was invented in the early 80s and it had an abysmal speed of 2.4 Kbps. Then 2G came in the early 90s, and it had a speed of 0.1 Mbps. 
It was in 2001 when 3G arrived with its 8 Mbps speed and truly made us taste what it was like to watch Youtube without too much buffering.
Then in 2010s, 4G and 4G LTE came, and they gave us the internet we know and use today.
As Jeremy Clifford published on RouterCtrl, 5G (2019) is the next step in that ladder where we are about to get 10 to 20 times the speed we are getting now. We are talking about Gbps download speed here!
With ten times less latency, it almost feels like tech heaven without all the dystopian parts I read about in all those grim sci-fi novels.
How does 5G work?
Phones are basically two-way radios, and they use radio frequencies to send and receive data. Radio signals can be measured by their wavelengths, and 5G uses millimeter wavelengths (between 30 to 300 gigahertz). 
This allows 5G to carry over more data than previous technology (4G). 
But that also means that 5G will need a denser allocation of source stations since these signals can't travel to longer distances, unlike 4G LTE.
Is 5G safe?
Many people have this wrong notion about 5G that since this technology uses microwave spectrum radiation, it is a toxic technology.
Yes, 5G does emit that 'scary microwave' radiation, but so does your Bluetooth, your Wi-Fi and that 4G the whole world has been using.
Folks, chill, even the highest of 5G frequencies can't reach the level where they 'ionize' (like x-rays or sunlight) and thus can't affect us. And so yes, 5G is totally safe.
What does 5G promise us?
5G was created to give us higher speeds, lower latencies and greater bandwidth capacity; here are all the good kinds of stuff we can expect from 5G in simple number form
10 to 100 times more data speed from 4G and 4.5G networks at approx. 10 Gbps download speed
Almost real-time response rate with 1 millisecond of latency.
1000 times the bandwidth per unit area
Great for the Internet of Things (IoT) with its ability to connect 100 times more devices per unit area
An availability rate of 99.999%
Perfect 100% coverage
A huge 90% redux at network energy consumption
Gives up to 10 years of battery life for IoT devices with low power
Why do we need 5G technology?
If someone offers you free money, free entertainment or free comfort without any catch, would you say no to it?
5G is the next step for humanity to connect with the world at faster speeds and at stable rates, making our AI and VR perform fluid and in real-time.
Here are a few broken-down key factors which tell us what we have to gain from 5G technology
A more powerful and real-time AI integration in autonomous vehicles will allow us to develop our self-driving vehicle industry to prevent road accidents.
5G is going to improve remote clinical studies, surgeries and remote diagnosis in telehealth.
Automatic shopping convenience through automated retail network linking will truly send us into the sci-fi world we have all seen only in movies and books
Integrated supply chains in IoT of manufacturing will lower the costs of manufacturing, tracking and safety of products
The ability to create a plethora of virtual networks per square kilometer to detect suspicious activities and general security.
Improved IoT connection stability and speeds will allow management to connect, dispatch and regulate technologies at faster speeds
Downloading HD games and movies in minutes
Flawless HD streaming and video calls without errors and lag
Has 5G affected us already so far?
An increased rate of stability, connectivity speed and lower latency in IoT of many private networks of factories and industrial facilities that fall in remote areas, they are getting lowered costs and enhanced safety.
In agriculture, 5G is already providing crop protection, veterinary diagnostics, smart irrigation systems and a reduction in the use of fertilizers in a much faster and more stable way, especially in remote farming areas.
Smart city monitoring for water and air quality control and security protocols.
An enhancement of wearable on-device AI, especially in medicine
An increase in the video bandwidth in Extreme Reality (XR)
What does 5G mean for society?
Here is what 5G is expected to do for us in different parts of our lives.
For our Cities
More vehicle connections that share data in real-time to prevent collisions
Smart electrical grids for a significant reduction in carbon emissions
Hyper-connected sensors that detect and warn of natural calamities way early
Much faster deployment of emergency services
Use of drones for all kinds of emergency-related activities
Remote medical experts performing diagnosis/surgeries
For our Businesses
Autonomous response to supply and demand in production lines
Autonomous routing of goods by logistic networks based on real-world situations
Complete traceability of individual items at ports and warehouses
Increased use of IoT in agriculture for efficient growth of crops
Total remote access to powerful robots and machinery for improved safety and productivity
Digital replicas that warn ahead of time about any possible faults in hardware
For Ourselves
Much greater realism in VR, AR and XR
More engaging teaching methods via immersive content
Probability of delivering a sensory experience like touch through devices
Stable, reliable and faster connectivity even in crowded spaces
New and better interactions for live and remote events
Error-free and immersive virtual meetings
Conclusion
I've said this before, and I'll say it again, no one is sure how 5G will change our world. 
But the most educated and logical guess anyone can make is that it will be faster, with more ability to carry over huge data and much lower latency.
All that will enhance all our digital connectivity and possibilities to take advantage of advanced AI and IoT. What opportunities would these advancements create is yet to be seen.
You may also like: What Makes 5G a Revolution?
Image source: Shutterstock.com