Click here to get this post in PDF
When people think of c-suite executives, they often think of the common ones such as the Chief Executive Officer (CEO) and the Chief Financial Officer (CFO). These days, the Chief Operating Officer (COO) is important as well. These three make up the three most senior roles in a business, but did you know that there's a fourth relatively new addition to this lineup?
Chief Information Security Officer (CISO) is the newest addition to the c-suite, and it's starting to have a more important role as time goes on. They're responsible for protecting information assets like data and other important technologies in a business. Now that companies are generating more customer data than ever before and relying on advanced computer systems to run their companies, hiring a CISO makes a lot more sense.
But does your business need to hire a CISO? What if you only use cloud technologies to help run your business? What if you don't think you generate much business data in the first place? Are these still valid situations to hire a CISO, or should you wait until your business has grown more? In this post, we'll be discussing a few reasons why every growing business should consider hiring a CISO.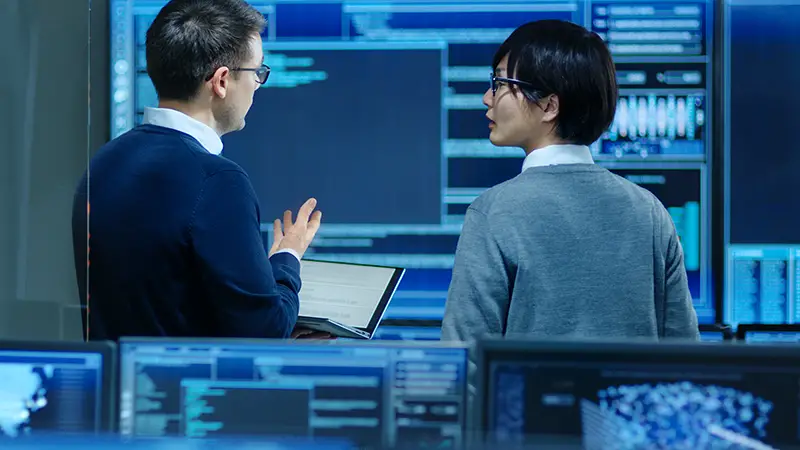 The role of a CISO is constantly changing
While most people understand the general role of a CISO, they don't actually know what the day-to-day responsibilities of a CISO are. This is because the role of a CISO is constantly changing, and their responsibilities will differ from company to company. In reality, this is no different than most c-suite level executives; they each have a clearly defined role in the business, but their responsibilities will change every day.
This is why it's important to consider hiring a CISO. Only an experienced and well-trained expert could understand your business's everyday security needs, especially if you don't already have technology experts in your business. You could be at risk of exposing your business data to the internet or even failing to comply with policies such as the GDPR. But with a CISO on your team, you could handle these responsibilities much more easily and ensure that your business is well-protected at all times.
Whether you make decisions such as using cryptocurrency as a business or switching to a different cloud-based service, these decisions could impact your company's security. You'll want to consult a technology specialist to help safeguard your company. So if you don't already have an employee in your company that can do this, you may want to consider hiring a CISO to make it a senior role. This person will take care of all of your security needs and will help you make more informed decisions in the future.
Hiring a CISO is much easier than before
Not only is the CISO role more fleshed out and understood these days, but you can actually hire third parties such as CyPro's UK virtual CISO service to help you take care of your tech security needs much more easily. Whether you need to assess the risks before adopting a new kind of technology or if you're looking to protect a new set of data that you're generating from customers, a virtual CISO could be an affordable alternative to hiring a fully-fledged CISO role for your business.
Of course, it's usually best to have an actual person in that role if you actively need assistance with your security efforts. Having someone lead your cybersecurity strategy ensures that all of your bases are covered and gives you a better understanding of the individual components that you'll be using to safeguard your company.
Thankfully, since the role is more in-demand these days, qualified individuals are more likely to have their achievements and qualifications listed on their LinkedIn profiles and other professional descriptions. This gives you a good idea of whether someone is a suitable candidate for the role or not.
Conclusion
With cybersecurity becoming one of the fastest-growing concerns for all modern businesses, the idea of hiring a CISO no longer seems like a luxury but rather a necessity. If you want to take all of the important steps to protect your business's technology and data, hiring a CISO is one of your smartest decisions. Unfortunately, there's no easy answer for what skills they should have or where you can hire one. You'll need to adjust your needs based on your business and its current growth levels to ensure your CISO can cover all of your security demands.
You may also like: Security Tips for Your Office Building
Image source: Shutterstock.com