Click here to get this post in PDF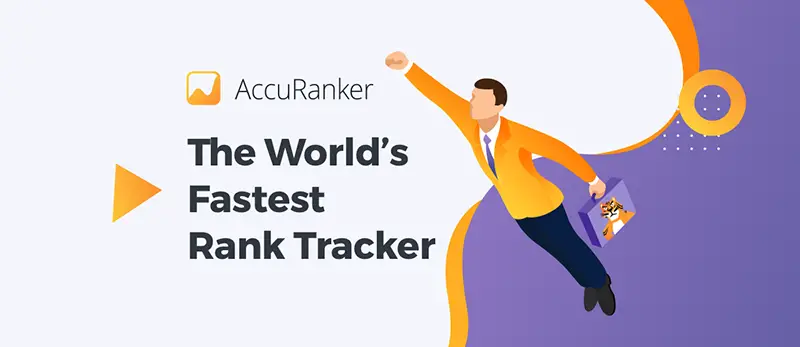 AccuRanker is a serp checker that tracks your organic search rankings for your keywords. AccuRanker is a keyword rank monitoring tool that is utilised by a large number of SEO companies and SEO experts that want precise and informative on-demand data. In this AccuRanker Review, we'll look at the features of AccuRanker that make it useful for monitoring keyword rankings.
Instant On-Demand Updates
AccuRanker recognises that for a more effective SEO approach, daily and on-demand keyword rank updates are required. This is why it enables you to update your rating whenever necessary. This is a fantastic tool for tracking your search engine rankings. The good news is that you can see your keyword rankings on a variety of sites.
You have this option on my AccuRanker Dashboard. You can designate to update keywords anytime you need a change in rank.
AccuRanker Review: Simple to Setup and Use
The most critical factor in the success of any instrument is its simplicity. Nobody enjoys a difficult-to-use gadget. AccuRanker wins here due to its ease of use and setup. AccuRanker may be used in three simple steps (Add domain, Add Keywords, Go to AccuRanker Rank Checker). This is detailed in further detail below:
1. Add Domain
Once you've logged into the dashboard using your AccuRanker credentials. As seen in the above picture, all you need to do to get started is add your domain, choose a display name, default search engine, and location (Example: Add Google, United States, if you want to track your keyword rankings in the United States).
After you save these modifications, AccuRanker will prompt you to input a few keywords, as seen in the picture below:
2. Include Keywords
You can now monitor the rankings of your keywords using AccuRanker's rank tracker.
3. AccuRanker Rank Tracker
AccuRanker Rank Tracker enables you to see a report on your keyword rankings. The graphic below illustrates the AccuRanker keyword tracker report, which may be sorted by nation, rank (less than or equal to any number), and other criteria. This is how AccuRanker may be used to monitor your keywords.
AccuRanker Search Engine Result Page Checker
AccuRanker's SERP checker is a completely FREE tool that anybody may use. To utilise it, you do not even need an AccuRanker account. With the AccuRanker SERP checker, you can see the Google Search Results Pages (SERPs) for any location. This is a significant time saving for anybody involved in local SEO initiatives.
On both mobile and desktop, you may see organic and sponsored search results. You don't even need to monitor the keyword rankings on your mobile device. FREE searches are limited to five per day.
This is a handy tool if you're curious about your search rankings in a certain nation. When doing a standard Google search, results are returned depending on your current location.
If you're doing SEO for a customer in a certain country, our AccuRanker Free Google SERP Checker may save you a lot of time. If you are an affiliate marketer using ShareASale, you can also use this SERP function to monitor the search engine rankings for your affiliate blogs.
Third-Party Integrations
AccuRanker integrates with a variety of major analytics tools, including Google Search Console, Google Analytics, Adobe Analytics, and Google Data Studio. AccuRanker's integration with Google Analytics enables you to have a more detailed picture of your website's statistics. AccuRanker's interface with Google Data Studio is quite beneficial for gaining more insights into the data.
You can see the number of visits to each term, for example. AccuRanker makes it quite simple to integrate with these applications, and they provide extensive documentation for each connection. You may contact them directly or via their customer care system for assistance in getting started with them.
About AccuRanker
AccuRanker self-identifies as "the world's fastest keyword rank tracker."
According to a vast number of highly good user reviews online and the fact that the product is employed by firms such as HubSpot, Salesforce, and other industry titans, this distinction is well-deserved.
Apart from the speed with which inspections are performed, what distinguishes AccuRanker from the competitors is the tool's dependability and accuracy.
Conclusion
AccuRanker is a commonly utilised piece of software that instantly tracks your keywords and web pages. You may use AccuRanker for free for 14 days to see whether it is the correct SEO tool for you. Hopefully, this review will help you in determining if AccuRanker is the best SERP checker for you!
You may also like: SEO Rank Checkers: Know Where You Stand in the SERPs