Click here to get this post in PDF
Before a landlord will lease a property to tenants, both parties will negotiate and agree to a legally binding contract known as a residential lease agreement. Before a tenant can use the leased space, or before any form of payment is made, both parties must agree to all terms of the contract.  
The purpose of agreeing to all terms and conditions of this contract, is to facilitate a mutually beneficial understanding between the tenant and landlord. A trustworthy legitimate lease states the guidelines for rules, policies, responsibilities and conflict resolution.
If one is looking for a legitimate registration release agreement, and would also like a  safe secure means for both parties to sign it online, CocoSign is an easy-to-use and secure platform that can be accessed from any e-device.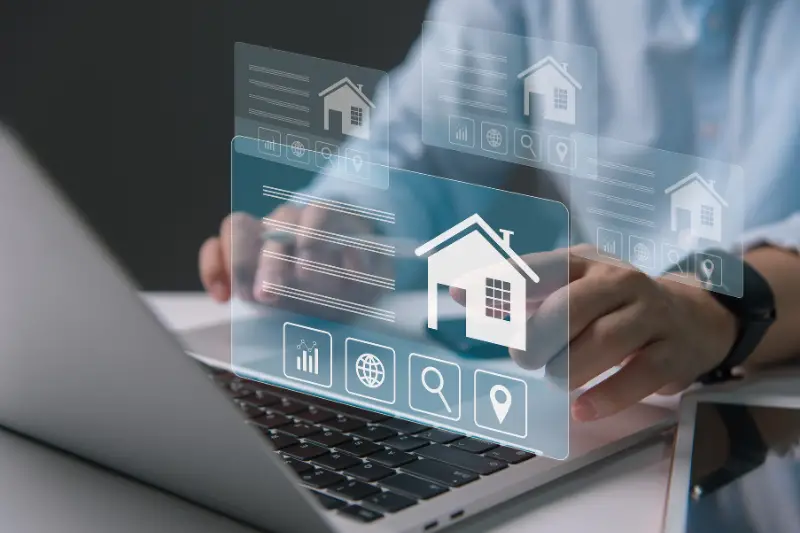 Having found the means to access a trustworthy agreement and sign it, you may still wonder, when and why do I need a strong residential lease agreement?
Under Which Circumstances Do You Need It? 
1. Determining occupants as tenants
For individuals living in rented quarters to be considered tenants, they must sign a residential lease agreement. 
A landlord is able to control the maximum number of occupants on their property, the number of allowable guests permitted to stay for certain periods of time, and the maximum number of tenants permitted to lease the space.  
2. Setting terms of residency
Elements such as the start date, rental length and expiration date of the agreement are formally stated and agreed upon by all parties involved. Unless a tenant is to attempt to stay longer, or a landlord attempts to remove a tenant before their duration is complete, the rental lease agreement can resolve the situation.
In the scenario the involved parties wish to modify these terms, this must also be done through referring to the original contract. 
3. Matters regarding the security deposits 
Under the circumstance that a tenant causes damage to the leased property, a landlord is able to retain the prior-paid security deposit, in order to fix the damages the property incurred. 
If the property incurred no damages during the duration of the lease, a tenant will refer to their lease in order to know the date and method of the return of the security deposit. 
Lastly, there can be alternative uses of a security deposit during a tenants stay, if the terms were negotiated into the contract. For example, in the event a tenant wants to cover unpaid rent. 
4. Maintenance of the premises 
What general maintenance and upkeep or repairs is expected from a landlord is agreed upon and stated in a lease. One will need their lease to compel their landlord to do so, if they are failing to. In the event a tenant feels their landlord is neglecting their duties, turning to the contractual agreement is the most effective step forward. 
Additionally in some scenarios, landlords may have certain specifications they wish their tenant maintain their property within, during the duration of the lease. 
In both situations, a lease agreement may clear up any confusion or dispute where either party is falling short on their part. 
5. Protection from potential financial pitfalls
From the perspective of the landlord, they are able to clearly state their expectations of the tenant, and protect their property. This is in terms of the upkeep of the property, and their expectations in the event of it facing damage. A landlord cannot maximize on leasing their property if it faces damages that devalue it, and have to invest in restoring it. 
From the perspective of the tenant, they may face financial pitfalls if in breach of damaging the property. It is important to know and understand this lease, in the circumstance that they may be under litigation or facing consequences. In such a scenario one will need their lease. 
6. Lease renewal
Generally, month to month leases auto-renew, unless a landlord states otherwise. Either scenario is presented in one's residential lease agreement. In the scenario of a fixed-term lease, at the end date of the agreement, if a tenant wishes to renegotiate these terms, one would need the original agreement to do so.  
7. Grounds for lease termination 
A tenant should know what protocols are expected to be followed if they decide to dissolve their contract. 
One would have to refer to their lease agreement in order to act within the guidelines to terminate the lease, or could face consequences, if they choose to back out abruptly. Factors such as how much time prior to leaving, did the landlord specify they must be notified. What deductions will be made to their security deposit, and other related factors.
Conclusion 
A residential lease agreement should be regarded as a shield of protection. This contract not only protects the interests of the landlord, but the wellbeing of the tenant and the state of the property. If it is one's first time leasing a property, or renting, one must take their time and be diligent in going through all terms and conditions of the contract before co-signing it. 
You may also like: Commercial Leases – Essential Questions for a Prospective Tenant
Image source: stock.adobe.com