Click here to get this post in PDF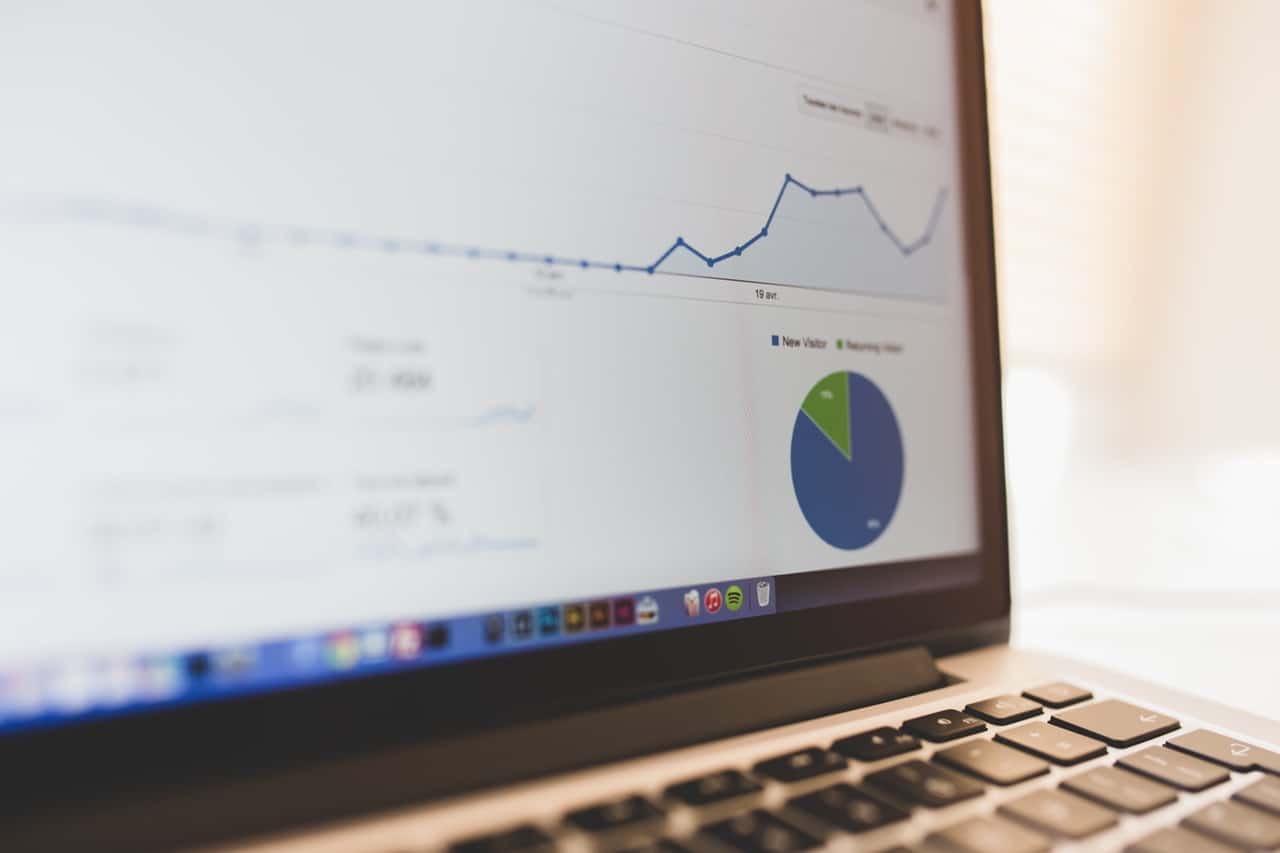 In simple terms, your bounce rate refers to the percentage of visitors who land on one of your website's pages and then leave without viewing any of the other pages on the site. As a result, it can be one of the most useful metrics for assessing website and web page performance as well as user behaviour, so it is important that you or your search engine consultants pay attention to it.
Within Google Analytics, the bounce rate for specific pages is displayed as a simple percentage. So, if your bounce rate for a page is 70 percent, that means that 70 percent of visitors who land on the page are leaving without clicking on another page. Similarly, you can view the bounce rate for your entire site.
It is important to stress that the bounce rate is slightly different from the exit rate. While your bounce rate measures the number of visitors who left after visiting a single page, the exit rate shows how many people leave the website from a particular page, regardless of how many pages they have previously visited.
What Does a High Bounce Rate Mean?
As you would expect, a high bounce rate is often regarded as an indicator of either poor website performance, or a poor search marketing strategy. It may indicate that the pages on your website are not compelling or relevant enough for your audience, or it may suggest that you are attracting the wrong kind of visitors through your marketing efforts.
With that said, a high bounce rate is not always a bad thing. For instance, if your website is set up so that the landing page your marketing strategy brings to most traffic to has a clear call to action, having a high bounce rate might actually be perfectly acceptable and even desirable because it means that single page is leading to conversions.
"Websites that are excellent at solving information problems quickly often have high bounce rates," says Nick Eubanks from Search Engine Watch. "If a user comes into your site and finds exactly what they were looking for; an answer to their question or solution to their problem, why should they stay a moment longer?"
When Bounce Rate Is a Problem
Although there are exceptions, in general, a high bounce rate is a cause for concern, because most websites' goal is to get visitors to stay as long as possible in order to increase conversions. If your website falls into this category and your bounce rate is high, it can kill potential conversions and negatively impact your business as a whole.
So at what stage should a bounce rate be considered high? According to Avinash Kaushik, an analytics expert: "Anything over 35 percent is a cause for concern and anything above 50 percent is worrying." If your Google Analytics page is showing a worryingly high bounce rate, it might be time to take action.
How to Reduce Your Bounce Rate
Should you find that your bounce rate is high, there are a number of things you and your search agency can do to reduce it and improve your website's overall performance. Below, we have compiled a list of helpful tips:
Think about what visitors want to see – The first page a visitor lands on needs to solve their problem. Think of your landing page in terms of whether or not it satisfies the type of search queries that generate traffic.
Make sure your website loads quickly – Very few things negatively impact bounce rate quite like slow loading times. Keep your website simple and avoid making it too content-heavy. According to KISSmetrics, 40 percent of people abandon a website that takes more than three seconds to load.
Stop targeting low-value keywords – A common cause of a high bounce rate is that your search marketing strategy is attracting the wrong sort of traffic. If you find that certain keywords are resulting in low-value traffic, stop targeting them, or adjust them slightly.
Ditch those irritating pop-up ads – While pop-up ads may offer a tempting way to bring in extra money, they annoy people and can cause people to want to leave quickly. If, on the other hand, you have pop-ups to encourage subscribers to your mailing list, adjust the timing so that people can see your website first.
Finally, think about the quality of the content on your landing page(s) and also your overall design. Poor-quality website design was tolerable ten years ago, but it isn't anymore. Make important information on your website easy to find, ensure website navigation is simple and limit the number of distractions on each page.
You may also like: 20 Things to Consider While Creating and Before Launching Your Website
About the Author
Christelle Macri is the founder of ClickJump, a leading SEO agency in Berkshire, with a no-nonsense and ethical approach to digital marketing. She is also a search engine expert with over 17 years experience in the Internet advertising industry. Having worked for a major search engine and pioneering pay for performance advertising networks, she is an expert at turning her clients' websites into consistent revenue streams, using a variety of digital channels. Feel free to connect with her on Twitter.