Click here to get this post in PDF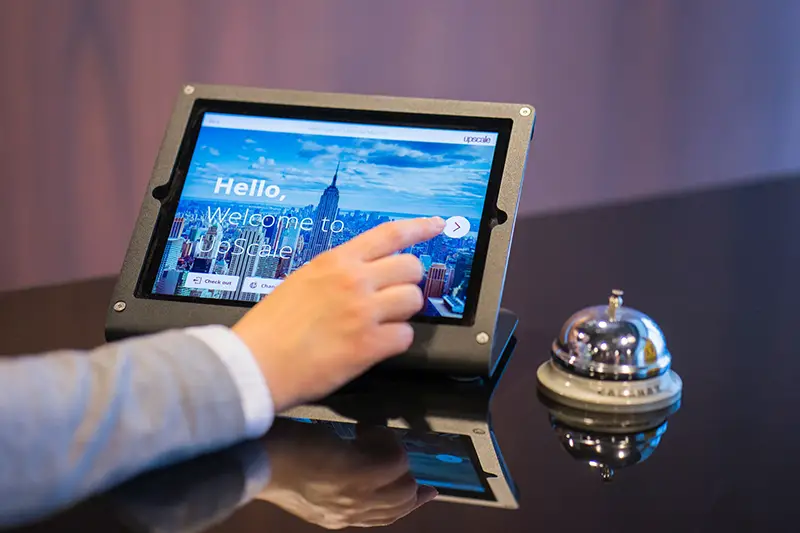 Reliable hotel management software is a vital asset in today's hospitality. As technology advances, hoteliers want a system that can facilitate the proper execution of tasks while saving time and enhancing customer experience. Here are some components of good hotel management software and how adopting it can boost operational efficiency.
Hotel Management Components
Hotel management software is an intricate system that is usually divided into components based on their role as we shall see below. 
Reservation module
Customers normally begin their interactions with a hotel by making a reservation. This component enables hotel staff to record and store their (customer's) details such as the number of people visiting, check-in and check-out dates, and their preferences. 
Facilitating the Reservation Processes
When customers place a booking,  hotel management software will automatically highlight the number of days they have booked. Hotel staff can view and edit the details based on the customer's preferences. For example, they can include exclusive services or transportation means and add or deduct the number of days. 
One of the most popular and essential sections of the reservation module component is the booking engine. Today, more people are booking rooms online and hotels need a robust system to make the booking process smooth. 
When potential guests are booking a room through the hotel's website the system displays the available rooms and potential check-in dates. After selecting the details customers can proceed to pay through their preferred digital payment method. Once the booking is complete, the customer details will be available for the hotel staff to view. 
Analytical features
Whether a hotelier is running a large or small-sized business, they should track their expenses and income always. As a result, they should always create reports every day at the close of business to control finances. 
Improving Revenue Management
Hoteliers can leverage hotel management software to facilitate revenue management. With this feature teaching financial processes and determining when to take action to boost profitability becomes easier. By tracking expenses and income daily hotel owners can determine reasons behind losses and take the necessary steps to correct the situation.
Easing Generation of Reports
Reliable hotel management software also improves report generation. Many hoteliers still generate reports through Excel but a good advanced system is simple to use and fast. Further, data collection about metrics you need to monitor staff performance becomes easier. You can also collect data from online travel agencies and guest statistics with ease. 
Customer Relationship Management
Engaging customers plays a huge role in the hotel industry. To offer the best customer experience consider monitoring customer reviews and implementing their preferences accordingly. Doing so makes them feel appreciated and boosts their loyalty. 
Enhances the Management of Customer Data
A robust hotel management software facilitates proper customer data management. Some of the most successful businesses today are giving customers a personalized experience by giving them services based on their preferences. 
A hotel management system is a crucial resource for storing customer details such as their contact details, rooms booked, preferred payment methods, and meal requests. 
Hotels can Conduct Surveys with Ease
With a good hotel management system conducting surveys and notifications becomes easier. Often, hotels send customers notifications before they arrive, during their stay at the facility, and after checking out. Collecting their feedback and extra service requests becomes easier with a hotel management system.  
Finally
Hotel management software facilitates customer interactions and enhances workflow within the facility. Advanced systems boost the tracking of internal procedures to ensure customers are enjoying excellent quality services. 
Hoteliers can leverage hotel management software to store crucial guest details and personalize their requests accordingly. Adopting a good system can help improve the performance of your staff, helping you stay ahead of your competitors. 
You may also like: An overview of Hotel Management Software 2021
Image source: Unsplash.com