Click here to get this post in PDF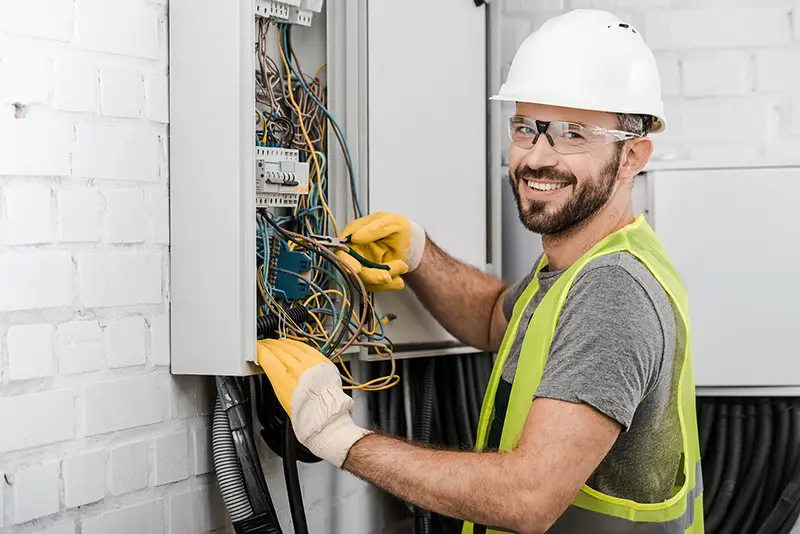 Safety and security are among the most significant concerns of any business. When it comes to electrical safety, it is important not to be lax as this could not only result in huge losses, but also regulatory action against your organization. EICR, or Electrical Installation Condition Report, is a standard certification all businesses in the UK must follow to ensure that they comply with the electrical safety standards stipulated under the law, and that their property and staff are safe from the harm that can result from electrical issues.
Read on for some valuable information on EICR that every business in the UK should know.
1. What is the EICR Certificate?
The EICR (Electrical Installation Condition Report) is a record of inspections and tests that are conducted on the electrical installations in your workplace or commercial building to ensure that they are safe and meet official standards. EICR is a legal electrical requirement for all UK businesses and commercial buildings based on official Electrical Work regulations (1989) and the British Standards BS 7671 that requires all electrical installations to undergo regular testing and inspections. Every EICR test and inspection must be conducted by qualified professionals.
2. What Does the EICR Involve?
The EICR certificate records the results of various inspections and tests performed on the electrical installations of your business. It reports any wear and tear or damage associated with the electrical circuitry and points out areas that do not comply with electrical wiring regulations. It also details any issues in the installations that could cause electric shocks or increased temperatures, such as an earth fault or any other defect with the fittings. The report will detail the safety status of the installations and makes recommendations to improve the safety of the system.
3. How Does the EICR Test Rate the Safety Status of Installations?
The EICR certificate primarily classifies the electrical installations into two categories: Satisfactory and Unsatisfactory. If the results are 'Unsatisfactory,' it could be due to various reasons and each reason has its own solutions.
The categories are further broken down as follows:
a. Unsatisfactory:
C1: This classification means indicates critical danger associated with the installations. Immediate remedial action is required in this case.
C2: C2 means there is a potentially dangerous situation present. Urgent action is needed in such a scenario. Usually, a notice to rectify the fault in 30 days will be issued.  
F1: In this situation, inspectors determine that further investigation is needed to fully assess the condition of electrical systems and installations.
b. Satisfactory:
C3: A C3 certificate means that the electrical installations are satisfactory and safe. However, there may be recommendations for further improvement even when a "Satisfactory" assessment is given. 
4. Why does my Business Need to Have an EICR Certificate?
Every part of your electrical system could be subjected to wear and tear over time or deterioration due to various factors. Any component of the system, such as the circuits, wiring, distribution panels, sockets, and switches could undergo damage or fault and create an unsafe situation. This makes regular testing and electrical inspection necessary to detect and resolve any issues. 
Inspections and tests include physical and electronic procedures to ensure that the entire electrical system of your business is safe and sound and does not represent a potential hazard for your facility, assets, or staff. Furthermore, EICR is a requirement under law, so failing to comply with these regulations which may result in penalties.
5. Who Can Conduct the Inspections for EICR?
EICR inspections and testing must be conducted by authorized and competent experts. Such professionals should be approved by official standards organizations or authorities. They will have the necessary technical knowledge and be up to date with the latest safety standards.
These professionals also have the proper tools and know-how to conduct the required safety tests and inspections and detect flaws in your system. Subsequently, they will be able to make recommendations on how to address any systems issues. Even if the installations are safe and in good condition, they can advise you on how to improve your systems.
6. What is the Frequency for EICR Tests?
It is important to conduct an EICR test and inspection for every year in line with Electrical Work regulations 1989 that prescribe regular tests and checks. The exact frequency stipulated by law varies based on a few different factors. In some sectors, it is illegal to go more than three years between inspections, whereas in other industries, tests must be conducted every five years.
Modern businesses face a range of risks and hazards, with electrical safety being a top priority to address some of these risks. Having faulty or damaged electric circuitry could lead to heavy financial, operation, and reputation losses in any business, and maybe even loss of life. Moreover, you will face heavy penalties from authorities on companies that neglect safety. Therefore, it is critically important for all businesses to keep on top of their EICR.
You may also like: UK electrical safety: Here's what business owners must know
Image source: Shutterstock.com