Click here to get this post in PDF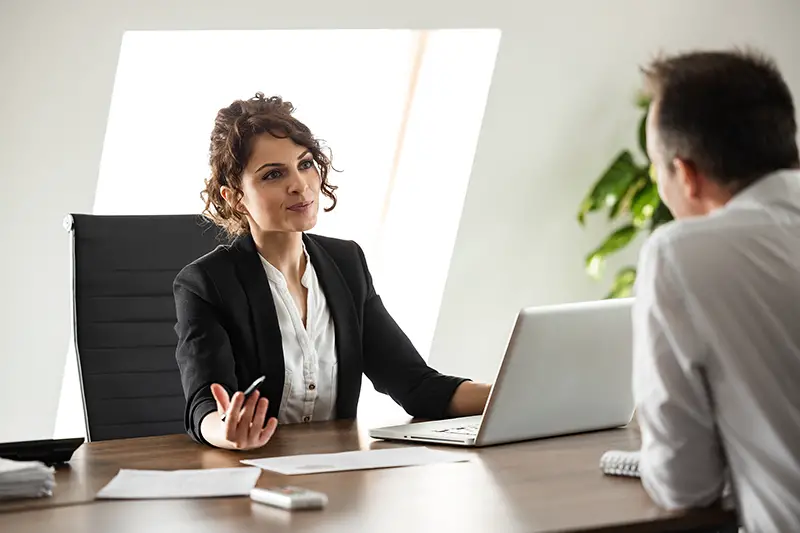 When you are interviewing prospective employees, you have to be careful about your questions. You can never be quite sure when something you say or ask crosses a line. 
Sure, some questions can be standard, like "where do you live?" or "who is your previous employer?" These questions are pretty common during the hiring process. 
However, there are some personal questions you shouldn't ask prospective employees during an interview. These questions and topics can make the interviewee feel uncomfortable and could lead to discrimination claims. 
While not an exhaustive list, here are several common personal questions you should avoid. 
Marital status and children
If you ask if someone is married or has children, you may think you are asking an innocent question. However, someone's marital status and if they have children is information that can be used to discriminate against them. 
For example, if you know the person is married with children, it might be assumed they will need to leave early for childcare or have other obligations that could interfere with work. For some employers, this could lead a candidate to be disqualified from consideration because of the consistent time away they will be taking. Disqualifying someone for this reason is discrimination and can be problematic for the company.   
While you cannot ask about someone's marital status, you can ask if they have any commitments that would interfere with work. This is a generic enough question where nothing is outright assumed. If someone mentions they might have to take some time off to pick up their children from school, you can discuss what options are available. 
Sexual orientation and gender identity
Sexual orientation and gender identity are sensitive topics that should be avoided unless the person has voluntarily disclosed this information. Asking about someone's sexual orientation or gender identity could make the person feel uncomfortable. It is best to avoid these topics altogether.
There is some grey area, though. If someone submits a document that is inconsistent with the information provided earlier, you can inquire more about it. For instance, if someone is transitioning and recently legally changed their name, you can ask more about that. 
Additionally, if someone has disclosed important information about their gender or sexual orientation, you can ask follow-up questions. Asking these types of questions show you are an ally and creates a more comfortable work environment for everyone.
Age
You should avoid asking someone their age during an interview in most cases. This is another question that can be used to discriminate against a candidate.
For example, if you know someone is over the age of 40, you might assume they are not as technologically savvy as a younger person. Asking about someone's age can also give the impression you are not hiring them because they are too old.
If you must ask someone's age, you can frame the question in a way that is not discriminatory. For example, you can ask if they will have any problem completing the physical requirements of the job. This question is relevant to the job and not their age.
Religion
Asking about someone's religion is another personal question you should avoid. It is best not to bring up religion during an interview.
Someone's religion isn't applicable to most job interviews. It's only a major discussion point if something in someone's religion prevents them from doing a particular task. 
If the person volunteers information about their religion, you can ask follow-up questions. For example, if they mention they are Catholic, you can inquire if they need any specific days off for religious holidays.
Health issues
Health issues are a touchy subject during an interview. They should only come up if absolutely necessary. 
For example, if you are hiring for a physically demanding job, like construction, you can inquire about any health conditions that might prevent the person from performing the tasks required. Generally, you need to be in decent physical condition to perform certain construction tasks like lifting and carrying heavy objects. 
Like physical health, mental health in the workplace is tricky. You should only talk about it if something about someone's mental health prevents them from doing a task. For instance, if someone is in recovery for drug addiction You also have to let the prospective employee bring it up. 
Personal questions should be avoided during an interview unless they are absolutely necessary. In some cases, it might be okay, but it's best to be cautious and not ask them.
If you do have to ask a personal question, your best approach is to frame it in a way that's relevant to the job. Personal questions relating to someone's ability to do a job are usually fair and important for employers to know.
You may also like: 6 Things Your Employees Want From You
Image source: Shutterstock.com