Click here to get this post in PDF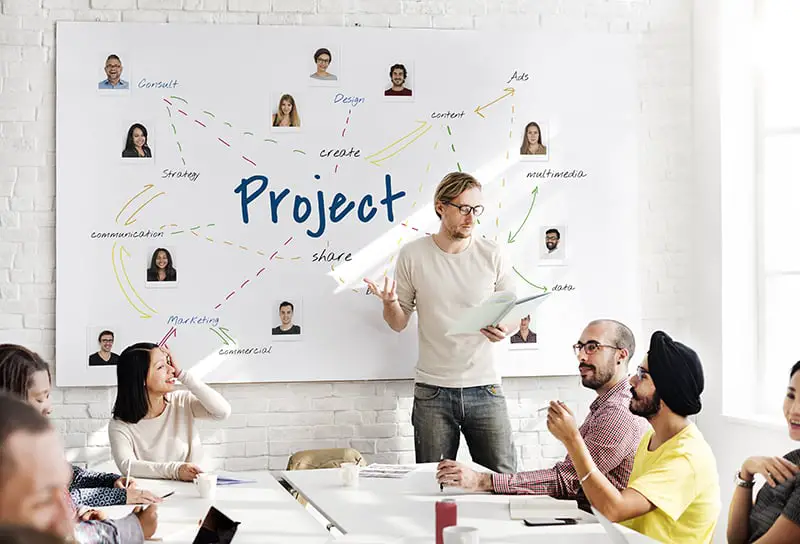 Project Management has evolved from the conservative form of planning and dotting the points on notepads to a more sophisticated form of software designed specifically for this domain. Pursuing a master's degree in project management will let you explore varied job roles in a number of industries. However, students are required to fulfill some requirements before getting started. These prerequisites vary widely with the type of university or the place you choose to study. A general application with previous exam scores and a language test is the basic requirement for all the master programs abroad. A master's in project management will also require these basic requirements besides the ones listed by the university. Here's something to remember now.
Educational requirements: The basic educational requirement for pursuing any master's degree is a cumulative undergraduate GPA of 3 or greater than that. This is one of the major determining factors for universities when shortlisting the students for a master's program. Students are asked to submit their transcripts to the university's registrar office. 
Experience: Universities usually ask for some industry-specific experience to see a student's involvement and interest in that subject. Dedicated students tend to opt for part-time jobs or internship opportunities to familiarize themselves with industry-specific terminologies. 
English language requirements: All the students are required to submit test reports proving the minimum eligibility requirements for the English language. Some universities even offer a language course for one year to let students have their fair chance of proving their determination to learn. 
GRE and GMAT test scores: These test scores act as a foundation for students to access their willingness for tackling graduate-level work assignments. An understanding of the latest trends and their role within a profitable situation is crucial to this industry. New technologies, software, and tools with diverse responsive and variable fonts are developed on a daily basis to tackle real-world challenges in the project management industry. 
Focus on developing the required skill-set: There are numerous ways of improvising your chances of getting selected for a particular course. All you need to do is to focus on your goal and start working from the very grass root level. You can develop your skills and knowledge by pursuing a certification course before opting for a master's program. It will eventually ease the course of action and stress during the admission process.
---
Compliance Project Management Best Practices
---
Opt for technologically advanced delivery platforms. Many universities update their curriculum as per the latest requirements of the industry to deliver a workforce specially crafted for such job roles. They try to provide the skills that do not limit the individuals to stick to a particular industry but explore diverse subject areas. Advanced learning platforms also help you to interact with faculty which is considered an effective way of learning. Go through the course description, mode of delivery, and learning platform before signing up for any degree courses. So, don't waste your time and enroll now!
Image Source: Shutterstock.com