Click here to get this post in PDF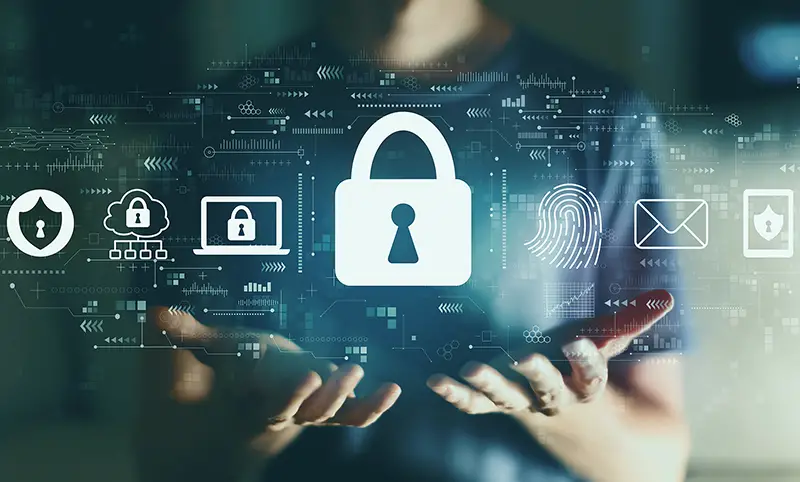 We live in a world where cyber-crimes are skyrocketing. In fact, in 2021, the estimated cybercrime damages to businesses were nearly $6 billion U.S dollars globally. No matter the size of your business, a single breach in your corporate network can cost you millions of dollars and compliance fines. 
That's why you need to strengthen your cybersecurity defenses. Network segmentation is one of the best ways to reduce the risk of external and internal threats and keep company assets and credentials safe. So let's take a closer look at network segmentation and best practices.  
What Is Network Segmentation 
The network segmentation process consists of separating a corporate network into sub-areas. It aims to control and improve network traffic across the enterprise. In addition, it helps you hide and restrict access to the vulnerable areas that contain sensitive data, credentials, financials, and so on.       
When you implement the network segmentation, employees can only access the sub-areas related to their job function, nothing more. Additionally, it prevents employees from lateral movement within the network, so in the event of a breach, attackers can't move to other areas or roam in the network. 
Reducing the surface areas of breaches is the best benefit of Network segmentation. It makes it easier to detect and isolate possible cyber-attacks. Meanwhile, it enables control and visibility in the network and improves network traffic and performance. 
The top three network segmentation best practices are limiting third-party access, routine network audits, and refraining from over & under network segmentation. Let's briefly explain these practices. 
Limiting Third-Party Access  
The third-party partners of your business don't necessarily need to access your corporate network. But, in cases when a vendor, contractor, or supplier needs access to your network. Network segmentation designs separate and different access gateways for those third-party partners so they can't access other areas in the network or your operating systems. 
Routine Network Audits 
After implementing network segmentation, your IT team should do routine network audits to find vulnerable spots or gaps in the system. Additionally, regular audits help you pinpoint corporate assets and adjust segmentation strategies accordingly.  
Refraining from Over & Under Network Segmentation
When you over-segment your network, it is more difficult to control all the sub-areas and causes low performance. So, it might have a negative impact on employees' workflow and productivity.  
On the other hand, under segmentation might increase gaps in your network, and it will be less effective to protect vulnerable areas that contain sensitive data. So, you should implement balanced network segmentation. 
Why Network Segmentation Matters?
Suppose your corporate network isn't segmented, and one of your employees accidentally opens a phishing email. Afterwards, the attacker uses this employee's identity and targets other employees while roaming through the corporate network to accomplish his malicious purpose. In this example, a single breach creates a snowball effect, and the attacker freely roams in the network because your employees have unlimited access. 
Since your network isn't segmented, you might spend months to detect this single breach, which means that the attacker can stay in your system and cause further damage. To avoid these kinds of incidents and protect your corporate assets, sensitive data, network segmentation is a required and important component for your cybersecurity defenses.
Last Words
In a world where potential cyber threats increase every day, your business is always at the risk of cyber-attacks. So, you should take measures to prevent or minimize the impacts of possible breaches. Network segmentation is one of the best security measures to protect vulnerable areas in your network and minimize the impacts of possible breaches.    
You may also like: Cyber Security: Steps Every Small Business Should Take
Image source: Shutterstock.com