Click here to get this post in PDF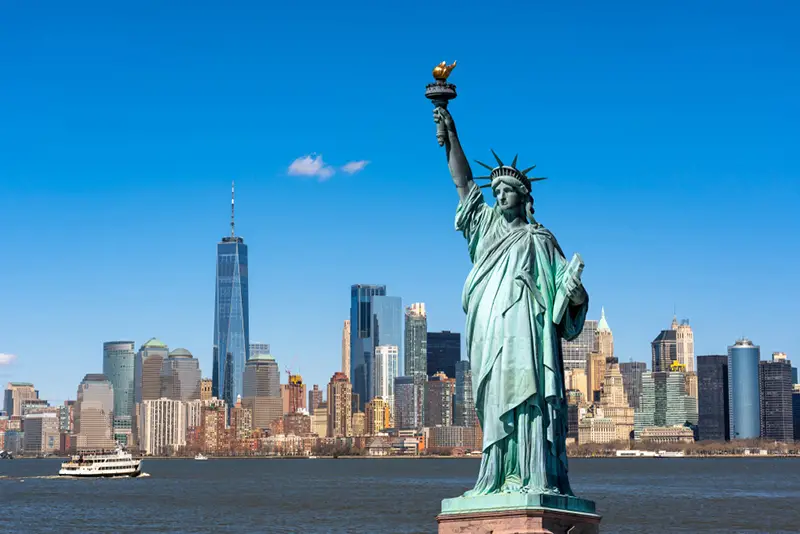 Renting office space for your startup is the best idea you can have to grow your business. But settling on any office space can create significant problems for you in the long run. While choosing the correct working place, you need to ensure that your office will help your team grow and thrive professionally.
When you live in New York, every small decision you make in the setting up of your office counts. Because this is a City with tremendous opportunities and any lousy move can hurt your chances of taking advantage of these cumbersome business opportunities.
In this article, you will find the essential things you need to keep in mind when looking for office space to move in and how these decisions can benefit your business in the future. Let's get started:
Find a Location Nearest to Your Team
You'll need a dedicated office space to fully establish your business so you can stand toe to toe against the most prominent names of the industry. To make this dream come true, choosing the right office location to rent is the key, especially when you are a startup.
Ensure the office location is located near your team members as it will positively affect their work efficiency—the less time they spend commuting to the workplace, the better for you. In case you don't have a team right now, make sure you choose a location with an abundance of potential talent for your business.  
Ensure it Is Easily Accessible to Your Clients
Not only your employees, but you should also keep in mind that your clients can easily access and visit your workplace. Ask yourself the following questions: the building you are about to move in is easily accessible from freeways? Will your clients find it easy to locate without any prior knowledge of the building or location?
 Answers to these questions can help you choose the right location for your startup while providing you with numerous opportunities to grow.
Make a List of Facilities You Want Nearby
Another factor that you should consider while choosing a location for your first office is the availability of facilities around it. Your team and your clients will appreciate a site more if it is situated around coffee shops or restaurants. Additionally, make sure that your workplace is located near a place where you can regularly visit for business purposes, such as banks or sites for official meetings. These random facilities will come in handy as your business grows.
Set a Clear Budget In Your Mind
After choosing the location, the cost comes next. Don't select an office just because it looks fancy and expensive. First, you need to set a budget that you are willing to spend when renting an office space. It will help you to have a clear picture of your future expenses.
Also, as a startup, you may have a limited budget, so you need to make sure that you take full advantage of these resources. Another helpful tip will be, never stick to one place, always keep your options open and make a list of the top three locations that would accommodate you in establishing your business. This way you have more options to choose from, with the benefit of saving necessary money.
Account for Other Expenses
Many other expenses add up to the renting of office space. The rent is just a tiny fragment of it, and you may have to pay for maintenance, electricity, storage, and so on. And these other expenses can add up to one enormous cost, which you may have to deal with on a monthly or quarterly basis.
Hence, before you decide to move to that specific place, write down these expenses on a piece of paper, which you'll need to pay. Make sure they do not affect your core business decisions and hamper your growth in any way.
Know the Accurate Condition of the Space You'll Receive
You can't be too careful these days. Many offices are not as precise as the lender advertised them. You may have to do some maintenance work before you move in. Be mindful of these expenses as they can add up to one big problem, if not taken care of, right at the beginning of your shifting process.
Make sure the place has spacious and comfortable workstations for your employees. Furniture needs to be of sound quality because you will pay for it with your hard-earned money and spend most of your day using that furniture. And if it meets all your requirements, make the right choice and treat yourself to a workplace you've always dreamed of.
Don't Forget About the Parking Space
Parking plays a significant role that many overlook when renting office space. Find out if the building has ample parking space for your employees' vehicles and customers visiting your office regularly. Moreover, a secure parking space is an excellent addition to your office space.
Also, make sure that the parking space supports parking of all kinds of vehicles: bikes, motorbikes, or cars. Because no one wants to deal with parking problems before they enter your office, be it your team or clients. 
Preparing to Move
After making all the significant decisions, you'll finally be ready to move into the office with all your essential hardware and documents. Look for a reliable removal services provider who is efficient enough to handle all your office's necessary hardware. Moreover, finding such removals in york is fast and easy. Assigning an expert team of movers will take all your worries out of your mind, which you find yourself dealing with every time you think about moving your expensive and official hardware to a new place.
Conclusion
Finding the right place for your office is most certainly not an easy task. However, if you keep the pointers mentioned earlier in your mind, the whole process will become easier for you. Moreover, when you are just starting up, it becomes essential for you to make extra careful decisions that won't hurt your business's progress in the long run. With this short guide, you give yourself the benefit of knowledge and the right choices.
You may also like: Must-Knows For Hiring an Accounting Firm in New York
Image Source: Shutterstock.com