Click here to get this post in PDF
Electric vehicles are becoming increasingly popular in our society, both for individuals and for companies and small businesses. Part of the reason for that, particularly throughout Europe, is the proliferation of tax breaks and incentives that have been introduced by governments in search of ways of reducing their impact on the environment.
But how does that affect you and what do you need to know?
1. Range anxiety
One of the big concerns that people used to have about electric vehicles was the phenomenon of range anxiety in which people worried that they wouldn't get a great enough range out of their vehicle to get from place to place. The idea was that there's no point buying an EV if you're a regular driver because you'd spend too much time in the vehicle to allow it to fully charge.
Fortunately, range anxiety isn't much of a problem throughout the majority of Europe, and in built-up urban areas in particular. In London, EVs don't have to pay the congestion charge and there are charge points all over the city. Even in rural Europe, the range is rarely a problem, and charging facilities and batteries are getting better and better with every year that goes by. Moreover, EV and charger architecture upgrades clearly help reduce range anxiety, especially on long-distance road trips. Thanks to higher voltage architectures of EV, recharging times are becoming shorter than ever, and EVs are becoming increasingly compelling alternatives to gas-powered cars.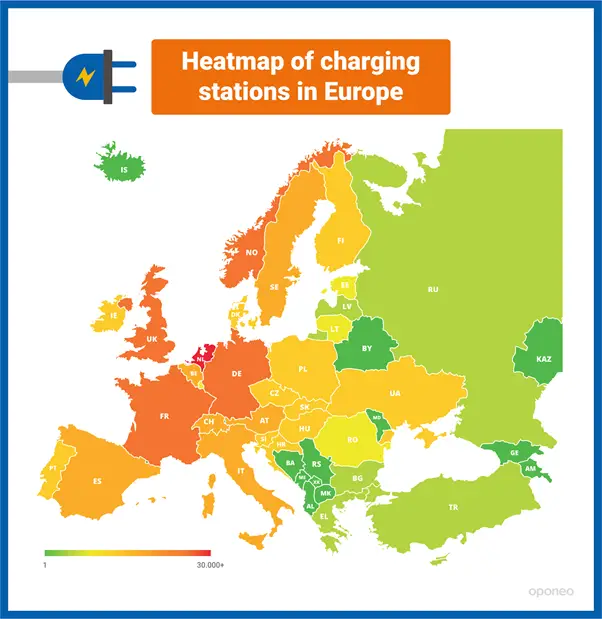 2. Different options
One of the most interesting things about the EV market is that there are different types of electric cars available. This greater choice means a more widespread appeal while also ensuring that EV owners are able to find vehicles that are more suited to their or their business's specific needs.
Key EV types include:
BEVs: Battery Electric Vehicles, fully electric cars that rely solely on an electric battery for propulsion and energy.
FCEVs: Fuel Cell Electric Vehicles, which use fuel cells instead of batteries to turn oxygen and compressed hydrogen into power.
HEVs: Hybrid Electric Vehicles, combining both electric vehicle capabilities and a traditional gasoline motor.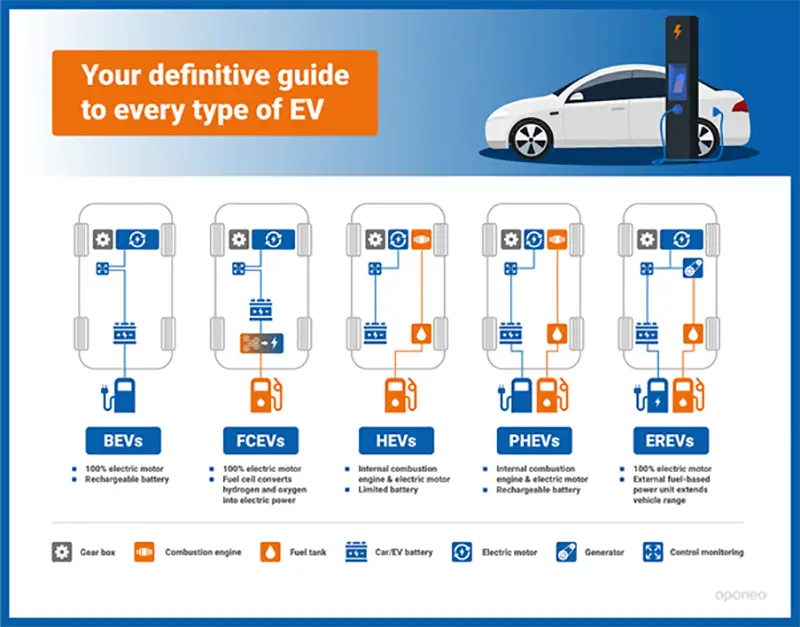 3. Long-term outlook
If we've learned anything from the uptake of EVs throughout Europe and the rest of the world, it's that while these short-term subsidies and related benefits are nice to have, most EV drivers are also interested in the long-term infrastructure that's being put into place, believing that it will happen soon. In other words, they're making their purchases with an eye on the future.
The good news is that as more and more EV charging points are built, the closer we get towards a tipping point at which EV charging points are more mainstream and widespread than gasoline pumps. However, as we're seeing in Romania, without a well-developed infrastructure, government subsidies might just not be enough.
The Eastern European nation boasts one of the most generous purchase schemes around – up to 10,000 EUR for an electric car – albeit not without an asterisk. The hefty grant blazes through its allocated funds, and having come nowhere near the goal of 20,000 charging stations by 2020, the nation continues to suffer from lack of infrastructure to support its schemes. The passenger plug-in EV market share in Romania sits at 1.2% of total registrations as of the first half of this year compared to 43.5% in Iceland.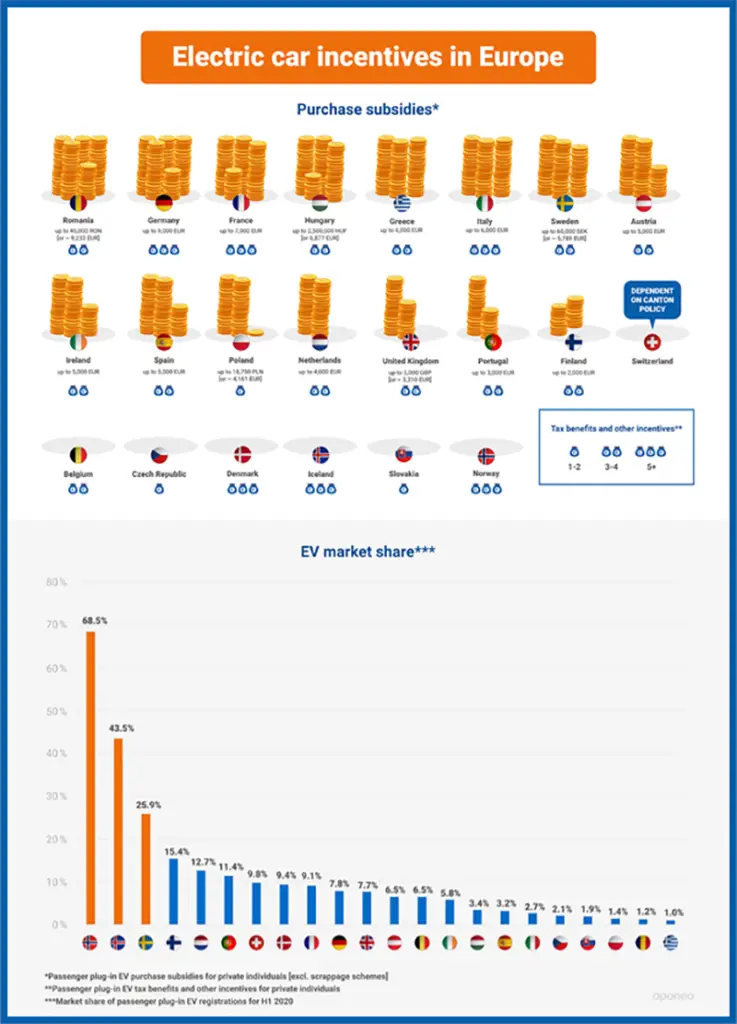 Put simply, there's never been a better time to back electric car technology, especially as a small business owner. A lot of governments have decided to subsidize EVs on top of their prices already decreasing. Looking into EVs will be a smart investment for many companies as an electric fleet may bring a lot of savings, especially since petrol prices are as high as ever.
The infographics originally appeared here