Click here to get this post in PDF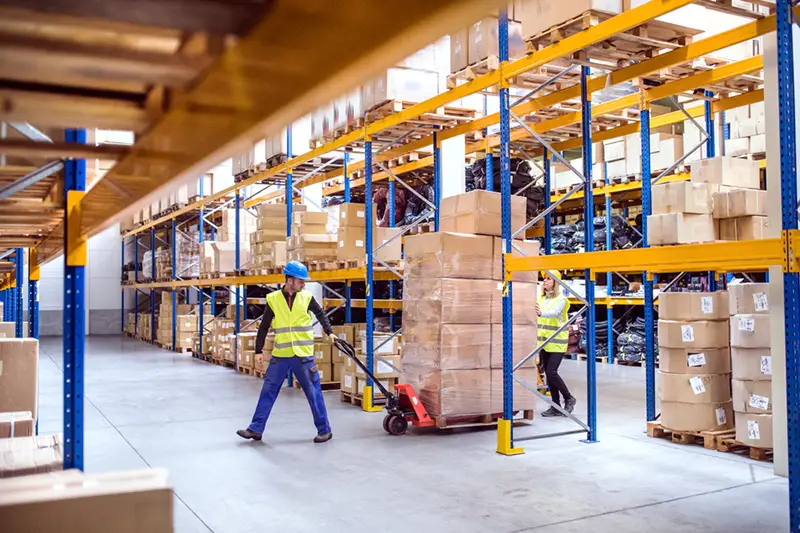 You've already heard of radio frequency detection, or RFID, by now. Supply chain companies are using it worldwide to boost efficiency and return on investment. 
Many businesses, though, are also wary of RFID schemes in general. Most of them are unsure what hardware will be used and how it will work in their factory or delivery center.
What exactly is RFID technology?
RFID is a data collection system that uses low-power radio waves to classify artifacts automatically. A device consisting of RFID tags, an antenna, an RFID scanner, and a transceiver is used to send and receive data.
How does it work?
RFID Scanner, like barcode technology, detects the position and identity of tagged objects. Instead of interpreting laser light reflections from written barcode stickers, it collects and stores data using low-power radio frequencies. 
This technology is used to simplify data processing in a factory or logistics center. Radio frequencies are interpreted by the transceiver and sent to an RFID tag. The identity information is then broadcast to the RFID reader through a tiny computer chip embedded in the tag.
A few of RFID's useful features and purposes are as follows:
When tags are triggered, they will set alarms on.
Data can be read and saved automatically.
Tags may bear special or uniform product codes
Items may be labeled separately, but they must be read in bulk.
WMS and ERP systems can access tag info.
Counterfeiting/reproducing tags is challenging.
What's the difference between an RFID scanner and a barcode scanner?
Human interference is a primary difference between barcode and RFID. It corresponds to the gap between the user of the data collection system (barcode scanner or RFID reader) and the identified or marked object. 
Operators must locate their handheld scanner inside the line of sight of the object to get a clear barcode read. Operators are not restricted when collecting data using RFID technology. However, because of these reasons, it's crucial using trusted rfid labels manufacturers.
They just need to be inside the tag's range. Employees may gather data on any object within the read range without having to move from shelf to shelf physically. 
This also ensures that many items can be read at the same time. As a result, more businesses turn to RFID to help them bring much more value to their work.
What are the advantages of RFID?
Supply chain companies may use RFID to trace the flow of their inventory and properties. RFID will help companies reduce costs associated with processing, storage, inventory control, and asset monitoring by eliminating labor-intensive inventory tracking procedures that involve human involvement and increasing visibility of the products and properties.
RFID automates the data collection operation, allowing your staff to focus on what matters most: customer care, packaging, and choosing.
An automated data collection method, especially one that does not involve human interference, increases speed and precision. It allows workers to complete more tasks in less time (and get it done right the first time). 
As a result, RFID enables firms to lower their labor costs. Businesses may therefore maximize their throughput and thereby reduce their product carrying costs by improving precision.
Furthermore, increased precision will still result in more advantages. Customers would be more pleased with the operation if orders come on schedule and in the correct amounts.
You may also like: Implementing Barcode Readers Within Your Company
Image source: Shutterstock.com