Click here to get this post in PDF
Everything You Should Know About a Merchant Account
Simply speaking, the function of a merchant account is to allow customers to use debit and credit payments. Most of them want you to accept this, that's why you should be aware of merchant account peculiarities before you open it for your business.
To start with, merchant accounts are widely used in the area of cryptocurrency. If you take part in this market, the bitcoin merchant account you can get on WELLCOINEX.
Credit cards can't be processed without any additional services. A merchant account is a kind of such service that lets businesses accept credit and debit cards in person and online. Let's find out whether it is necessary for processing electronic payments.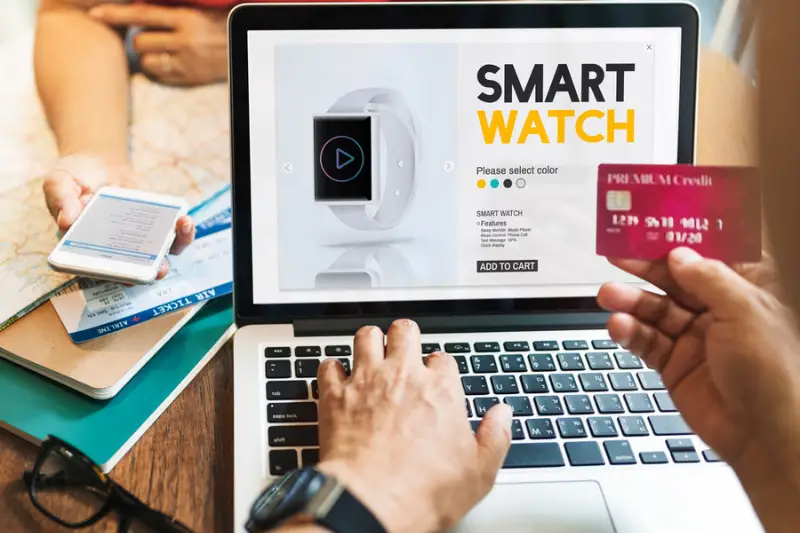 What is a merchant account?
A merchant account is a service that works as a middleman between a business's bank account and a client's one. When the process of sale is going it withdraws the client's banking funds and deposits them directly into the business's checking account. A refund introduces the opposite process. 
How payment processing works
To process a credit card transaction, it is necessary to check the cardholder's data. This function is usually done by a point-of-sale (POS) machine that works to accept the transaction. This type of merchant account is called "card-present" or "swiped".
The card-present transaction is not the best way to process payments. A lot of processors rate it as low-secured, that's why take a look at another way of transaction.
Firstly, if you want your business to accept credit cards online, you need a payment gateway. It is designed to process "keyed-in" or "card-not-present" transactions online. It is rated as a safe method, however, you have to pay regular fees to use payment gateways.
Payment processing and merchant accounts for e-commerce businesses
Digitalization influenced payment processors as well as businesses. E-commerce companies are those institutions that require it more than others. Obviously, it's impossible to pay by cash online. So, let's consider the types of merchant accounts that work for online businesses. By the way, they differ from the offline ones. 
Direct – is applied for directly at a merchant bank.
Local – is located in one's home country.
Offshore – is located outside the country of the merchant.
High-risk – is applied for businesses with a high percentage of chargebacks and returns.
Third-party – Connected by an additional secure payment gateway to a direct credit card payment processor. If you are a beginner in an e-commerce business, this type is for you.
How to get a merchant account
Firstly, your business must apply and be approved. You should realize that processors also work for the politics of clients-protection. They run the risk of losing their money, so they often can charge businesses with fees.  
Be sure that the company you are going to cooperate with is safe. It has to answer all your questions about necessary documentation and terms. Rely on approved and authorized processors.
If you want to get a merchant account as fast as possible, check all documents and take care of good processing history. These simple steps will make your company worth a merchant account.
What fees are charged for merchant accounts?
The fees are different and depend on your processing partner. Some will charge you with a fixed-transaction rate with no more fees. Usually, this rate is 3% of the transaction value. It is the simplest model. In other cases, providers prefer an interchange-plus model that adds their markups. It is widely used among small companies. The markup means additional price like in this example: 2.75% + 0.10 per transaction. One more pricing model is called tiered, which charges you in accordance with the type of transaction. It categorizes transactions into qualified, non-qualified, and mid-qualified ones. The non-qualified type is the most expensive, whereas qualified is the most beneficial for businesses. Card-present transactions are used as qualified transactions, and keyed-in – non-qualified. Mid-qualified use and address verification service as safety merit.   
In many cases, you can be charged with more additional fees. For example, sometimes you should pay a gateway fee as was mentioned before. A lot of processors also want your company to reach a certain number of transactions, and if you can't, you pay a monthly minimum fee. Then, the PCI compliance fee is a payment for staying compliant as a part of setting up and maintaining your merchant account. If your business doesn't correspond to PCI (Payment Card Industry) in specific cases you will be obliged to pay a PCI noncompliance fee. When you post some new transactions, which happen once or twice a day, you'll pay a batch fee. Some processors charge for using AVS. As a rule, it is used by e-commerce companies. One more occasion you can be charged with an additional fee is when your customer tries to dispute a charge and their bank requests the records related to the sale in question. That's not a chargeback fee because sometimes chargeback might be invalidated. This type of fee is called retrieval. However, if the client succeeds and gets a refund, you have to pay a chargeback fee. The previous transaction is canceled that's why you have to cover all processor's expenditures. With international transactions, you have to pay a cross-border fee. Its function is covering expenditures connected with exchange rates.   
Some processors won't charge you additional fees but the majority of them pay attention to this. You need to be careful if you don't want your business to pay an unnecessary fee to a fraud-processor. 
If you want to accept credit cards, you need a merchant account
A vast majority of modern clients prefer to pay by credit cards. So, if you don't want your company to lose a lot of consumers, it's necessary to set up a merchant account. With it, your customers will be able to use suitable methods of payment that can influence your business's popularity. 
Also read: How Does Online Payment Processing Work?