Click here to get this post in PDF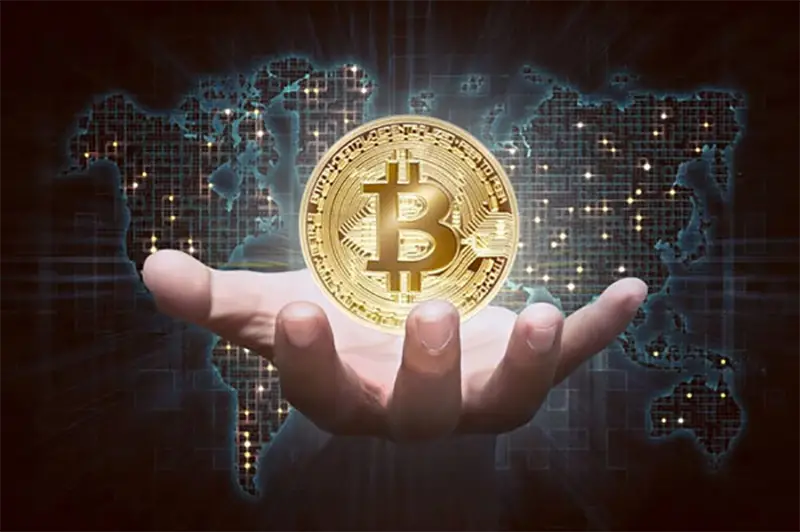 The modern world is enriched with digital tools almost in every aspect of human life. Whether it is about running a business or simply carrying out purchases through online stores, people prefer to implement high-tech solutions in the financial management system for many reasons. One of them is the convenience and quickness of money transactions. Not so long ago, the world wasn't familiar with the sense of cryptocurrency. But its recent expansion and rate increase have brought popularity among investors, entrepreneurs, businessmen, and individual owners with some capital to grow. In addition, cryptocurrency exchanges such as Independent Reserve has made it safe and easy to carry out transactions. Thus, the number of people who utilize cryptocurrency in their financial flow is significantly increasing every year.
What is cryptocurrency?
Cryptocurrency is used equally to a usual currency people are used to but in a digital existence called tokens. The way of their use can be explained by comparing it to casino chips or arcade tokens bought for getting a particular service or product. The most popular and valuable cryptocurrency remains Bitcoin though there exist various types, which are its clones.
Nowadays, many companies have implemented cryptocurrency in their business management. For instance, Exness Premier provides this type of payment for their customers to undertake their trading business successfully. Therefore, the client needs to exchange real currency for the cryptocurrency to access the services and products of the appropriate companies they choose.
Famous people attitude to crypto
Opinions about the use of crypto are different but mostly positive from those who have been engaged in this area. Doubts could be tracked in the early stage of cryptocurrency development as people were not acquainted with it close. But over time, it has shown many benefits in the process and attracted many famous people to its implementation to make a decent profit. 
A well-known entrepreneur and business magnate, Elon Musk and his company Tesla, are the best example of cryptocurrency involvement in the business world. Recently, the company has bought $1.5 million in BTC (bitcoin). It is considered the most significant investment in cryptocurrency in history. In addition, there are some rumors that Elon plans to allow people to purchase cars with cryptocurrency. Despite his skepticism of crypto at the beginning and constant mockery of it on his tweets, he has become the most influential person in Bitcoin's community. For this reason, the BTC's price increased up to 25% at the beginning of 2021.
Due to publicized information, Musk personally owns only 0.25 BTC, which is his friend's gift presented years ago. Also, he has shown his passion for the original meme coin Doge. He said it was previously invented as a joke to make fun of cryptocurrency. But fate loves irony, and Dogecoin has become a real currency. 
Mark Cuban, a billionaire shark tank star, seems to have a specific relationship with bitcoin. First, he encouraged people to put at least 10% of their portfolio in bitcoin at a certain point. Then, after some time, he admitted he'd rather own bananas than BTC. Such a wavering battle ended with Cuban BTC holdings development, which is now worth about $635.
Mike Tyson, the famous former boxer and social media star, could anticipate the potential in crypto earlier than other famous people. As a result, he became a part of the cryptocurrency revolution in 2015. He started partnering with bitcoin ATM producers. As a result, bitcoin ATMs bore his face tattoos. Moreover, the celebrity cooperated with Bitcoin Direct to launch a mobile BTC wallet.
Globally known as an investing figure, Bill Gates is one of the crypto supporters who shared his positive attitude to it by saying: "Bitcoin is exciting because it shows how cheap it can be. Bitcoin is better than currency in that you don't have to be physically in the same place, and for large transactions, currency can get pretty inconvenient". 
The list of cryptocurrency supporters is too long to present at once. But it is more than possible to see the positive impact of cryptocurrency on people's income. Whether you are famous or just starting out, it is essential to have a safe wallet app, such as OWNR Wallet to streamline your cryptocurrency experience.
Cryptocurrency trading
Cryptocurrency trading involves two ways of trading. By the first way, investors can provide particular actions on crypto price movements through a CFD trading account without taking ownership of coins. Thus, they can buy it if they think its value will rise and sell it if they believe it will fall.
The second way involves buying-selling of coins themselves. For this, investors need to open an exchange account, point out the total value of the asset, and store it in a wallet until they are ready to sell it.
First people who became rich thanks to cryptocurrency
Also, crypto is found as a worthy investment. Here is the list of the first people who could increase their income and became rich thanks to cryptocurrency.
Nakamoto (about $19bn)
Chris Larsen($7.5-8bn)
Josef Lubin ($1-5bn)
Changpeng Zhao ($2bn)
Cameron and Tyler Winklevoss ($1bn)
Matthew Roszak  ($1bn)
Anthony Diiorio  ($1bn)
Brian Armstrong ($900m to $1bn)
Brock Pierce ($700m to $1bn)
Therefore, cryptocurrency proves to be chosen by people for visible examples and real stories on its favorable influence on their annual income and its excellent opportunities for the future.
You may also like: 5 Proven Ways to Analyze the Potential of the Next Profitable Cryptocurrency