Click here to get this post in PDF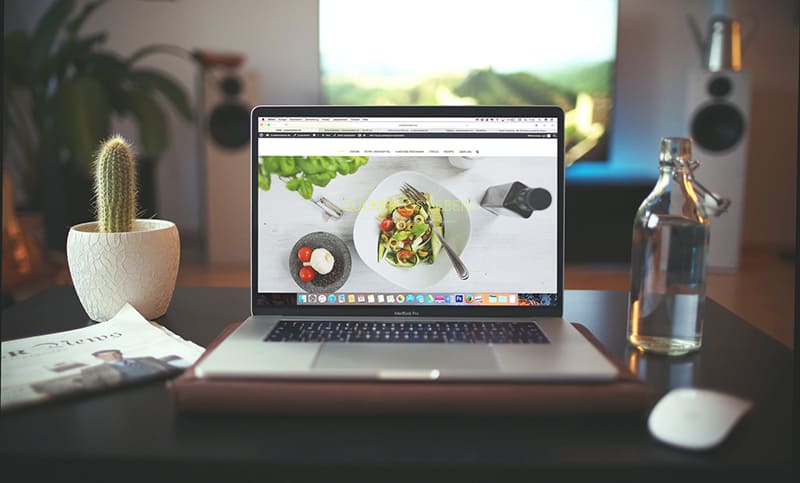 Introduction
If there is a question, which has been raised the greatest number of times between agencies and brands it is this. Understanding the differences between a landing page and a website or its home page is critical to the success of a business organization. 
The success of any sales campaigns, lead generation marketing campaigns, or simple newsletter subscriptions, all depend on whether someone is using a landing page or a website home page/contact us page. 
Many brands and agencies who are looking to create a financial landing page or similar (pre-bookings, offers, coupons, newsletters, etc.) should understand the difference between the landing pages and websites. 
In this article, we speak to some of the world's leading digital marketing experts and point out the main differences. If you are someone who is planning a campaign and want to ensure maximum ROIs from the same, you should pay attention to this article. 
Landing Page: Meaning and Definition
A Landing Page is a simplified and specialized web page designed or intended for one single purpose. A landing page is usually hosted on a subdomain of a website and is created on a campaign to campaign basis. 
In other words, it stays in existence as long as the campaign is run (the time period). The brand or the agency looking after the task can take it down once the campaign is over. A landing page is no more than one single page long. 
It goes without saying, that the landing page's content/communication is all intended to make a user fill out a form to fulfil anyone of the brand's KPIs. Therefore, designing high converting landing pages needs careful consideration.
Website: Meaning and Definition
A brand website on the other hand is a set of interconnected brand pages defining or introducing the brand. According to experts, a website has at least five pages. It provides detailed information about the brand and consists of pages like- 
Home Page
About Us Page
Product Page
Contact Us Page
Privacy Policy + Terms and Conditions Page
There can be other pages and variations, which can be added to the above list. As you would have already gathered from the definition above, a brand website outlines generic information about the brand, its purpose, its contact details, and products and services. 
List of 5 Differences between a Landing Page and a Website
Targeted Traffic versus Generic Traffic- 
People who are coming to your landing page have clicked on a Google Ad or a Social Media one. Targeted traffic is what separates landing pages from the website. On a website, you are likely to get all kinds of audiences. Some might just be interested in exploration or research. On a landing page, sales-driven campaigns can be run because the buying intent gets nurtured. 
Clear and Direct Communication versus Detailed Information- 
The goal of a landing page is always one. It will always have supporting content to encourage one specific action. It can be for booking, availing offers, product launches, or newsletter subscriptions. A website on the other hand is like a detailed book with multiple pages, sections, and communication. The content is diverse and varied to appeal to different aspects. 
Customizations versus Extended Stable Designs- 
A landing page can be customized to suit the visual and content appeal of the user to the last detail. The ad, which the user saw on social media would have a certain style, design, colors, and content. On a landing page, the experience can be continued to ensure that the user gets the same experience. A website is not usually done with this intention at hand. 
Campaign Conversions versus Website Traffic- 
 Not everyone who comes to your website will fill in the query form. However, a well-optimized landing page will draw a lot of queries from a majority of people who come to it. This means for any campaigns and conversions, a landing page is better suited as it is more focused, offers customizable experiences, and better audience targeting. 
Focussed Intention versus Diluted Exploration- 
When it comes to the landing page, one of the major reasons for its success lies in its focussed nature. This reflects on everything from design, to content to even the data, which is gathered and nurtured. A website, on the other hand, has more to do with knowing about the brand's story, vision, products, etc. the focus gives way to diluted information. 
The Final Word
The success of a brand depends on how well they are able to execute campaigns in different fields. It also depends on a well-optimized landing page, which can aid in conversions. When it comes to campaign success, the smallest details can have the greatest impact. 
---
Inside Business Tips for Web Design That Can Drives Sales
---
About the Author
Shahid Shahmiri is a digital marketer by profession. He helps online businesses to grow with smart marketing tactics to achieve better sales and leads. He is passionately focused and driven to grow businesses online and can manage the marketing and lead generation process with proven tactics and experiments. Shahid is accountable for analyzing marketing, SEO, growth, and dealing with all promotional and media channels.
Image Source: Unsplash.com