Click here to get this post in PDF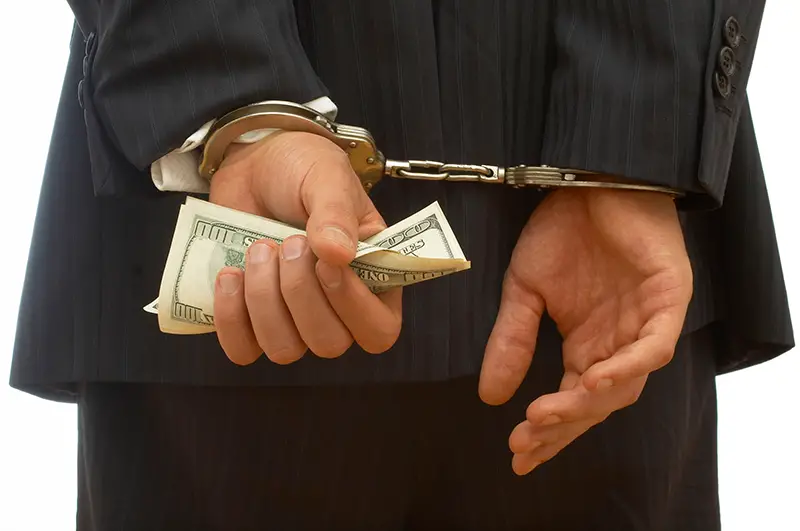 White-collar crimes are widely prevalent in the business landscape. Thousands of such cases are reported against businesses every year. They are not confined to large corporations, but small and mid-sized ones may also get involved. As a business owner, you may end up in a fix when an employee indulges in these wrongful acts without your knowledge or participation. You may not even realize that an employee is defrauding someone in your name, evading taxes, or embezzling funds or data on behalf of the company. 
Either way, the organization may have to face criminal charges due to the act of the employee. The painful part is that such cases can affect your reputation more than you imagine. But awareness can save you from a lot of trouble and even prevent white-collar crimes within your organization in the first place. Here are some facts business owners must know about these crimes to build a viable defense against them.  
Steer clear of the risks
White-collar crimes include several types of activities, such as fraud, identity theft, embezzlement, cybercrime, money laundering, and insider trading. Steering clear of such crimes should be a priority as a business owner. You can implement measures like employee vetting with background checks, access controls, stringent policies, and disciplinary action to avoid the incidents in the first place. Besides preventing crimes, these measures can serve as evidence to validate your good intention if you come across an allegation later. You have a better chance of getting a favorable verdict even if incriminated due to the act of an employee. 
Validate the lack of intent
Fraud and embezzlement are the most common white-collar crimes. The prosecution does its best to show the intent to defraud to establish the guilt of the business. Failure to prove the intent in court will get you a dismissal right away. You must engage a criminal defense attorney with relevant expertise and experience to prevent the prosecution from proving your intent for the act. If you validate the lack of intent, there is no way the prosecution cannot confirm your guilt. 
Show the lack of knowledge
A company is not responsible for a white-collar crime in several instances. Rather, businesses get stuck due to the actions of the employees. The worst part is that you may be unaware of the current situation as people indulge in an unlawful act without your knowledge. You only need to demonstrate your lack of knowledge to the prosecution to get a dismissal. If you prove it, you cannot be considered guilty of the white-collar crime perpetrated by an employee. 
Prove an act of coercion or entrapment
A business may be incriminated for a white-collar crime due to coercion as well. For example, someone may force you to sign a document without your will. But you will have to establish this fact in court. Likewise, entrapment is a situation when a law enforcement official forces you to commit a crime. You can seek the assistance of a white-collar criminal defense attorney to prove these factors in court. Both ways, you have a strong defense strategy for your business. 
Focus on ongoing defense
Running a business is risky, and you can expect to face charges and allegations several times. It is not possible to implement a one-time fix against white-collar crimes because you cannot be too sure about facing an allegation down the line. Focusing on ongoing defense is the key to protecting your business against false criminal charges. Hire reliable resources even if it means spending a tad more. Additionally, have only trustworthy employees in the key roles that handle money, documents, and data. Collaborating with an expert attorney for ongoing protection makes sense. They can suggest measures to prevent wrongful acts and rescue your company every time you get into a problem due to an employee's action. The more conscious you are, the lesser is your chance of facing criminal charges.
Businesses have more than their revenues and profits to protect. A criminal charge can affect their reputation and credibility in the market. Getting into a white-collar lawsuit can disrupt your operations and impact your revenues and reputation in the long run. The worst part is that you can face a lawsuit because of the fraudulent acts of your employees. Thankfully, awareness keeps you a step ahead of such challenges and enables you to build a robust defense strategy. The best way to deal with white-collar lawsuits is to prevent them in the first place. Even if you encounter them, make sure you have a seasoned attorney to represent your business and clear its name in court.
You may also like: How to Reduce the Risk of Fraud In Your Business
Image source: Shutterstock.com