Click here to get this post in PDF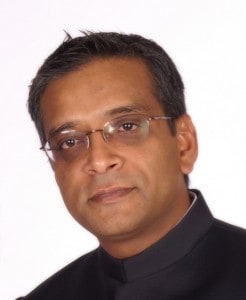 A Watford businessman has been chosen as one of the first newly-appointed Ambassadors for Ideal Schools, a specialist UK-wide e-learning college focusing exclusively on bookkeeping and accounting. Vip Patel, 56, will be one of four Ambassadors on hand to provide help and advice to Ideal School's' students.
Ideal Schools' mission is to train the best bookkeepers in the UK and the appointment of four handpicked Ambassadors is aimed at enhancing that process. It has selected its four Ambassadors from the more than 2,000 students it has taken through the process of studying to join the Institute of Certified Bookkeepers (ICB).
Al Vanden Akker, Principal Tutor at Ideal Schools, said: "We aim constantly to give our students the best learning experience available and in appointing four high-achieving Ideal Schools' alumni such as Vip as Ambassadors we are giving our students role models with whom they can consult in course of their periods of study."
After running and selling on four successful businesses Vip retired in 2013 but soon craved a new challenge so opted to study with Ideal Schools; he then went on set up a thriving Watford-based bookkeeping practice, AccountsForMe.
Vip said: "I have been an advocate of Ideal Schools for anyone with an interest in bookkeeping and I look forward to being able to offer the students advice with technical problems, difficult clients, or what system will best serve their needs."
Vip achieved Membership of the ICB in just nine months and went on to start his practice where he has taken on three employees. AccountsForMe is one of the only local bookkeeping businesses to exclusively use the Xero cloud-based bookkeeping software.
Ideal Schools boasts the second highest trust rating on one of the world's largest online review communities, Trust Pilot; with a score of 9.8 out of 10, the college is currently the second most trusted provider in the Career & Education category, out of 214 providers.
You may also like: VAT Facts