Click here to get this post in PDF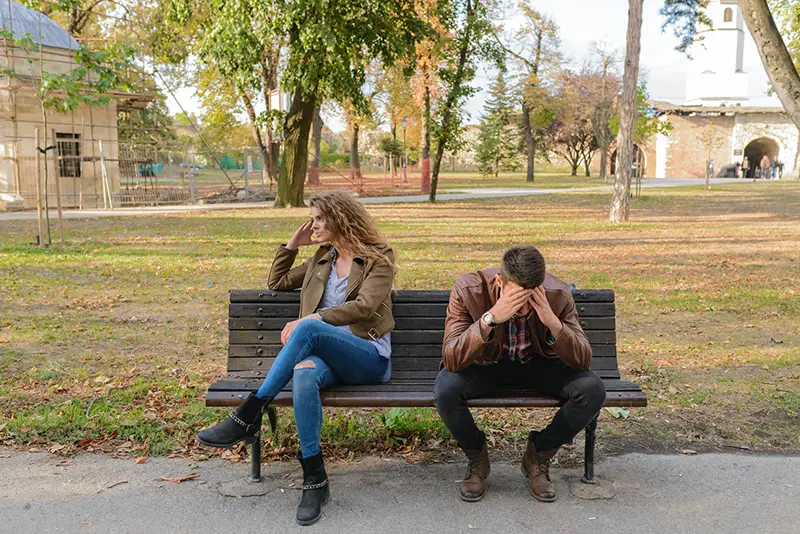 A divorce can be a devastating and heartbreaking moment for everyone involved and most especially the children. However, in some cases, divorce is the only way to heal some deep wounds that may have been inflicted over the years.  Many people cannot entertain the thought of a divorce even after being in draining or abusive marriages. Marital turbulences are common, but when they become consistent, followed by violence or negatively affecting your health, splitting up may be the only way to go.
Here are some warning signs that it's time to surrender.
You Are Ever Being Blamed For Everything
Is your spouse always blaming you for every little thing happening in your family? This can be an early sign of a shattering marriage. In a typical marriage, arguments and misunderstandings happen but how you handle them makes a whole lot of difference. If you engage in an argument and your partner does not want to listen or put themselves in your shoes, this can mean your marriage is on the verge of breaking or on a road of no remedy. Consider consulting a lawyer and get to know how to file for a divorce in Arizona.
You Are Concentrating Only On the Children
Love is often blooming during the first months or years of marriage, but things tend to take on a different direction when kids come into the picture. Spouses tend to prioritize the children's needs and forget those of their partners. This often leads to the other spouse feeling lonely, disoriented, and neglected. It can be very dangerous for the marriage as the neglected spouse tend to seek what they are missing from other things or people.
You've Depleted the Feelings
Love, just like everything else, can get depleted over the years. If you find yourself thinking of your life without your spouse and still feeling okay and as a better choice, then it may be the time to let things be and get that divorce. It's hard to keep someone happy if you feel nothing or, worse, resentment for them.
You Are Stressed or Depressed
Marriage is an institution where happiness should spring, but when this is not so, and you find it's getting to you emotionally, you may have to give up the fight. Your mental health and stability comes before anything else and should never be compromised because you want to remedy your marriage. If it's not good for you emotionally, it can't be good for anything else.
Your Spouse's Continued Unfaithfulness
In marriage, you are likely to encounter many challenges, and infidelity is one of them. This is not reason enough to end the marriage, but if your helpmate continues to cheat on you every chance they get, then this could be the sign you need to surrender and move on.
---
Why You Need a Divorce Mediator
---
Your Partner Is Abusing You
if you find that your partner is consistently abusive or embarrassing you in front of your kids or other people every opportunity they get, don't ignore it. Lack of respect in marriage could mean your partner does not value you and losing you wouldn't make them miss out on anything. It might be time for you to get some information on how to file for a divorce.
Marriages can be fixed, but in some cases, you may have to throw in the towel and start life afresh. If you are not happy in your marriage and have tried other ways to make it work and it's not working, you may consider getting a divorce for everyone's good. A divorce is simply not the end; rather, it's the beginning of something better and new. The process of filing for a divorce varies from state to state, but wherever you are located, you can contact a divorce lawyer who will guide you on how to file for a divorce.
Image Source: Pexels.com