Click here to get this post in PDF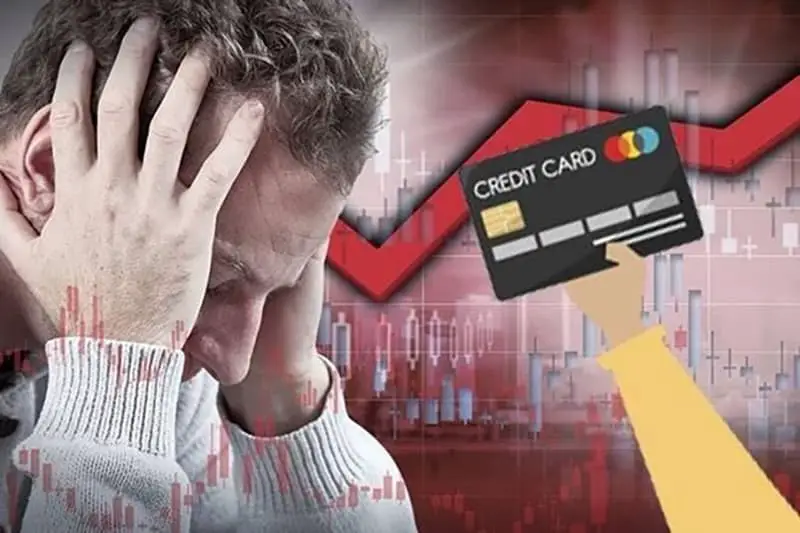 Millennials are said to have poor financial habits and spend their money recklessly. Chances are you fit this label but want to find out how to take care of your finances, and in particular, manage your credit. It is vital to learn how to pay your credit card bills seamlessly and not rack up debt along the way. 
The Most Common Credit Mistakes Consumers Make
An integral part of managing your credit card account and your finances, in general, is staying away from commonly made mistakes. Getting a credit card can be immensely helpful to make a variety of purchases. However, if you are not smart with the way you handle your credit, be prepared to pay late fees, interest, and other charges that come with the credit card you have. Here are some of the most common credit mistakes that consumers make: 
Sticking To Minimum Payments
You need to avoid the minimum payment trap. While you have no choice but to make minimum payments, make sure you do not pay only the bare minimum. Failing to pay your balance in full can lead you into debt and a slew of unnecessary charges and interest. The more debt you have, the longer and more arduous the process of repaying it. Be sure to avoid getting into debt in the first place by paying your balance in full. 
Not Reviewing Your Statements
Keeping track of your credit card statements and transactions is incredibly vital. Doing so can help you take care of your payments early, ensure there is no malpractice, and rectify errors if any. If you do not do this, you run the risk of paying extra if there is something wrong with your statement. Want to reduce your interest and keep your credit score intact? Check your credit statement regularly. 
Maxing Out Your Credit Card
Here's another common mistake people make. Using all the available credit on your card is never a smart idea. Doing so boosts your utilization rate which affects your credit score. If you want to boost your credit score, which is vital to get the best offers and credit cards, you need to reduce your utilization rate. If you find that you use most of your credit limit every month but have no problem paying it off, consider increasing your credit limit. 
Applying For New Credit Cards Too Often
Keep in mind that every time you apply for a new credit card, your credit card records a new inquiry. The more inquiries you get in a relatively short period, the greater your chances of coming across as a risk to your lenders. Be sure to apply for credit only when you need to. A good rule of thumb is not to apply for one more than once every six months. 
Carrying Your Balance
Want to damage your credit score? One of the most effective ways to do that is by carrying your balance month-to-month. It is a myth that keeping a credit balance improves your credit score. On the contrary, carrying your balance month-to-month damages your credit score. By carrying a balance, you boost your utilization rate, leading to a lower credit score. Furthermore, this costs you money because you will be subject to interest charges on your balance. 
Closing Your Credit Card
The average time-span you keep your credit card affects your credit score. Closing your credit cards too often can hamper your credit score. The older your credit card account, the more beneficial it is to keep it running. However, you may have to close it if you find yourself having to clear too many charges and are unable to clear your balance effectively. However, if you keep your utilization rate low, eliminate card balance, and avoid late fees and other charges, you are better off not closing your credit card. 
Tips to Maintain a Good Credit Profile
Now that you are aware of the most common credit mistakes that consumers make, here are a few tips you should keep in mind to maintain an excellent credit profile: 
Stay On Top Of Your Bills
Sounds obvious but you would be surprised how many people are casual about paying their bills and end up suffering for it. Most people pay their credit card bill every month. If possible, try to make two payments a month and clear your payments on time. The more payments you make quickly, the faster you chip away at your principal balance, as opposed to not paying the bills on time and racking up a ton of interest along the way. Also, use any incentives or bonus money that you get to reduce your principal balance. 
Consider Taking A Loan
No, do not take a loan in addition to your credit card debt. Instead, convert your debt into a personal loan. This loan is also known as a consolidation loan. Fortunately, the interest rate for this loan is fixed. 
As you probably know, credit cards have varying interest rates, which means it is difficult to plan for them. Furthermore, the interest rates on these cards are exorbitant. Consolidation loans, on the other hand, are an excellent way to cut down the interest you have to pay and take more time to clear your debt. 
Monitor Your Debt To Income Ratio
As you may have gathered by now, you need to have an excellent credit score. An essential part of that is keeping your debt to income ratio in check. Your monthly repayment quantum should be 35% – 40% of your monthly income. However, if it crosses 45%, you can expect to find yourself in hot water. 
In a dire situation like this, you will have to systematically get rid of one source of debt at a time. As mentioned earlier, you may have to convert your credit card debt to a consolidation loan to chip away at your debt at a relatively lower, fixed interest rate. 
Avoid Overspending And Applying For Multiple Credit Cards
You are probably tempted to max out your credit cards and spend all the credit you have on online shopping, subscriptions, travel, etc. However, the smart thing to do is to live within your means. If you want to keep an excellent credit profile intact, you will have to exercise restraint. Monitor your spending habits and cut down your expenses. 
As you know by now, your chances of getting access to different credit cards with more appealing benefits and interest rates depend on your credit profile. Curbing your expenses and refraining from applying for too many credit cards within a short period can help you maintain a good profile. 
Conclusion
In conclusion, before you look for the best credit card for millennials and the features and benefits that come with it, you need to be aware of what you want from a credit card. You need to know why you need one, and more importantly, how to manage your expenses and credit score. Getting these things in order before you look for the best credit cards is a fool's endeavour. Use the tips mentioned in this article to keep your profile in check.
You may also like: Tips on Finding the Best Credit Card for Your Needs