Click here to get this post in PDF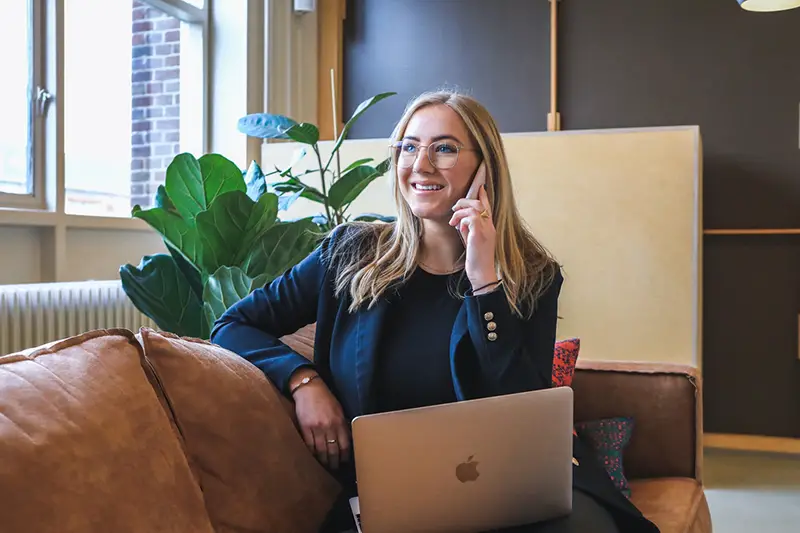 Communication is very crucial for any organization in the world. For a smooth and efficient operation, any business, whether small or large-scale, has to communicate with clients, associates, and teammates regularly. Unfortunately, the conventional telephone system can prove to be high-maintenance and expensive as the business grows. 
Moreover, with the COVID-19 pandemic still raging on, the majority of the workforce is still remote. Major companies like Facebook, Twitter, Microsoft, Verizon, and others have announced that they will shift to remote working permanently. For this reason, businesses need to be ahead of the curve and switch to VoIP phones and telecommunications software.
While VoIP has been around for a long time, it's new for many businesses that have been relying on conventional telephony for a long time now. This is the reason why many myths and misconceptions surround VoIP technology even today. Unfortunately, these myths and misconceptions have been holding back the businesses that are yet to make the switch.
Since the technology is gaining popularity fast, it would be wise for businesses to make a switch. Let's look at the most common myths and misconceptions surrounding VoIP and how much truth there's to them.
Anyone Can Listen to Your VoIP Calls
One of the main concerns businesses have is that VoIP is not secure, and anyone can breach the system and listen to your sensitive calls. This concern is legit since last year, the average cost of a data breach amounted to $4.2 million globally, increasing $3.86 million in 2019.
However, the truth of the matter is that IP telephony is as secure as a traditional phone line or Public Switched Telephone Network (PSTN). What separates VoIP from conventional telephony is the host of security and encryption features that it brings.
VoIP service providers these days offer advanced security features to their clients. These providers provide cutting-edge technologies like advanced monitoring, detailed logs, 2FA authentication, and call encryption. Some business VoIP providers also offer PBX and firewall management. All a business needs to do is go through ​​business VoIP reviews and compare services offered by various providers to pick the best one.
Reliability Goes for a Toss When You Use VoIP
Another primary concern that businesses have while choosing VoIP over traditional telephony is the reliability of the service. However, That's not even a concern one should bother about. Top VoIP service providers promise over 99 percent uptime as long as the business has a steady and working broadband connection. 
Most providers employ redundant data centers in various locations to route calls through if one goes offline. Additionally, if the business faces a power outage or broadband downtime, it's very easy to route all calls to a smartphone or a computer connected to Wi-Fi. 
VoIP Needs Blazing Fast Internet Speeds
The biggest myth surrounding VoIP is that any calls over the Internet require a high-speed internet connection. Since most small businesses don't have the luxury of a high-speed internet connection, this holds them back from making the switch. However, that's not the case.
To use VoIP calls, all that one needs is 100Kbps downlink and uplink speeds per line. To this extent, even a single DSL line or cable connection is more than enough to make VoIP calls. To illustrate, the most basic business broadband package offers a minimum speed of 25Mbps, which is 25,000Kbps. However, if you don't have access to a broadband connection, only then will VoIP not work.
It's a Pain to Install VoIP
A couple of years ago, this was the truth when it required PBX equipment and wiring to install VoIP phones. It needed the expertise of telecom professionals for this purpose. However, in 2022, most VoIP providers are cloud-based, voice APIs are easier to set up and use, and all it takes to manage phone numbers, call flows and users is an app.
Most VoIP service providers now offer pre-configured VoIP desk phones, which are plug-and-play. Users can plug them in and start calling over the Internet. The fact remains that VoIP is no longer as cumbersome as installing a PBX setup.
VoIP Costs Big Bucks
It's natural for small and medium-sized businesses to worry about budget when it comes to infrastructure. This is why the cost of a VoIP system is a concern for them. However, VoIP is one of the most affordable phone systems businesses can choose.
If numbers are to be believed, VoIP can help save 90 percent on international calls, 75 percent on operational costs, 40 percent on local calls, and 30 percent on teleconference as well as phone bills. Looking at these numbers, VoIP comes across as a no-brainer.
These were the most common and popular myths surrounding the VoIP calling system. VoIP is not complex, expensive, or unreliable. All you need to do is research about VoIP service providers and pick the one that caters to your requirements the best.
You may also like: The basic thing you need to know about VoIP for business
Image source: Unsplash.com