Click here to get this post in PDF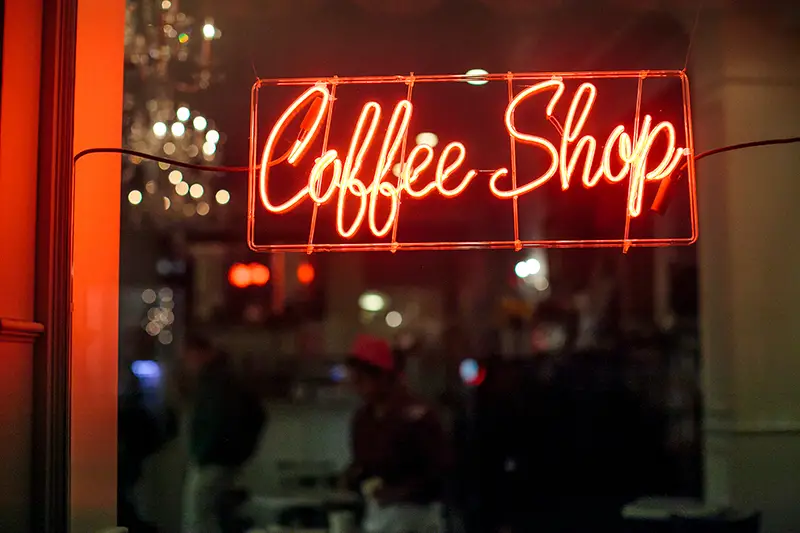 When it comes to marketing your business, you need to utilize as many channels as possible to reach a wider audience. While digital marketing is all the rage these days, physical media are also vital. Fortunately, for Vermont businesses, there are multiple high-quality custom sign makers that can fulfill a wide variety of orders. 
So, let's dive in and see what kind of signs you can expect from these companies. 
Why Are Custom Signs Valuable?
Before buying a custom sign, you need to know why it's crucial for your business. Some top reasons to invest in custom signage include: 
Build Trust With Your Customers – High-quality signs show prospective customers that you understand the value of putting your best foot forward. Building signs and monument signs also convey longevity and reliability, instilling confidence in your clientele. 
Promote New Deals and Sales – Nothing captures people's attention like a well-crafted sign, which you can use to your advantage. Whether it's a grand opening or a new product or sale, custom signage allows you to spread the word quickly and efficiently. 
Make an Impression With Customers – As we'll see with these sign makers, business signage is so much more than vinyl banners and monument signs. You can customize everything from window decals to bathroom signs, and in doing so, you'll stick in the mind of your customers, both new and old. 
Vermont Custom Sign Makers
WorkSafe TCI
When ordering custom signage, you need to ensure that the results will fit your expectations and look incredible. WorkSafe TCI has been in the industry for decades, making road signs for local governments and cities. Since government oversight is strict and comprehensive, you know that your work is in excellent hands. 
That said, WorkSafe TCI specializes in a lot more than road signs. So whether you need a hanging wood sign for your restaurant or a temporary banner for a seasonal sale, this company does it all. 
Better yet, WorkSafe TCI also offers graphic design services for their clients. So, if you just have an idea of what you want your sign to look like, WorkSafe's team can bring it to life. No job is too small or complex. 
Design Signs
Monument signs and building signs help make your brand stand out while establishing confidence in your customers. Design Signs specializes in semi-permanent signage that will elevate your business to becoming an institution in your community. 
Design Signs can also help you refine your company logo to look even better on a sign. Beyond logos, you can get signs for your company slogan, along with descriptive words that show people what you do. 3D building signs are easier to see and will last decades. This brand can also deliver lighted signage so that your business stays visible all day and all night. 
Mountain View Sign Design
Temporary and portable signage is crucial if you want to expand your business. Some examples of where temporary signs (i.e., banners) work best include: 
Trade Shows – Stand out from the other booths with some eye-catching signs. 
Pop-Up Stores and Displays – Get more foot traffic to improve your bottom line. 
Special Deals – Make sure that your customers know when a sale happens. 
Mountain View Sign Design specializes in temporary signage that you can deploy virtually anywhere. Also, even though these signs aren't permanent, you can reuse them over and over as necessary. For example, you can print a custom posterboard sign to take to different trade shows and conferences year after year. 
In addition to signs, Mountain View also offers a wide array of clothing and swag products to help promote your business. Put your logo and/or slogan on hats, t-shirts, hoodies, and more. 
Premier Signs and Graphics
When most people think of custom business signs, they imagine pieces like vinyl banners, building signs, and flags. However, signage encompasses a much broader scope, including elements like stickers, decals, bathroom signs, and more. 
If you need specialized signage for unique purposes, Premier Signs and Graphics has you covered. This company offers many solutions to ensure that your business always looks its best. Whether you need a braille-friendly sign for seeing-impaired individuals or decals for a temporary station, you can get everything under one roof. 
Premier also offers building signage, vehicle wraps, and more. 
Signarama
The name says it all! Signarama is a sign-based business, so you know that you can order any type of sign, big or small. Signarama can help you elevate your business with: 
Neon Signs
Sticker Decals
Storefront Signs
Retractable Banners
Step and Repeat Banners
And so much more!
Don't use cookie-cutter signs around your business – let Signarama deliver customized versions that will show customers your company stands out from the crowd. No medium or mounting system is off-limits – Signarama does it all. 
Custom Signs for Custom Purposes
All companies know the value of branded property signs to show customers where to go. However, some other ways to utilize custom signage include: 
Vehicle Wraps – Turn company cars and trucks into mobile billboards. These wraps are essential for companies that specialize in deliveries and house calls. 
Window and Floor Decals – Utilize every square inch of space inside your storefront by turning windows and floors into marketing materials. Window graphics work well for temporary sales and product launches, while floor decals can help customers navigate through the aisles. 
Digital Signage – It's never been easier to blend digital and physical marketing. Digital signage allows you to customize everything on the fly, which works well for restaurants and other customer-facing businesses. 
Now that you know where to get custom signage in Vermont start making your business stand out today!
You may also like: Everything You Need to Know About Digital Signage
Image source: Shutterstock.com