Click here to get this post in PDF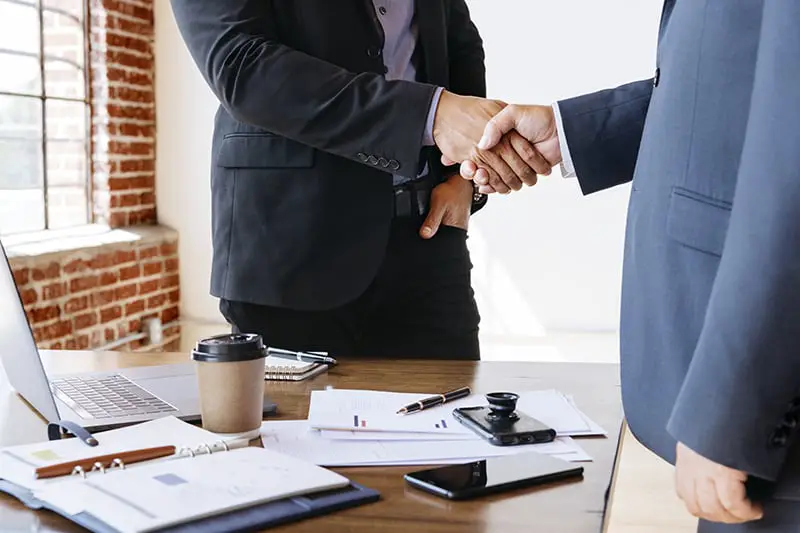 There are many perils in conducting business overseas.  Differing regulations and laws, different financial reporting, differing cultures and value sets all make understanding how to do business with a foreign entity all the more challenging.  However in most cases, with a few basic due diligence steps, it can be determined whether doing business with a perspective foreign business partner is even worth exploring.
Scenario
You run a small manufacturing enterprise that makes small machine engines.  You have a quality business and do quite well financially.  However, you are looking for ways to grow your sales. The prospect of expanding into foreign markets is very appealing.  
As luck would have it, you receive an e-mail from an import company in the African Republic of Ivory Coast.  The president of the company says they are looking to import small machine engines, as there is a growing demand in the Ivory Coast because of the burgeoning mining industry. The president places an order of 2 small engines at a price of $1000 each but insists that they do not be shipped until you receive a bank draft for payment.  A week later, the bank draft arrives and your ship the engines.  The president of the company eventually confirms receipt of the engines, thanks you for the prompt service and promises to place future orders with you. 
About 2 weeks later, you get another e-mail from the president of the import company.  He places another small order with you and everything goes off without a hitch once again. 
A month goes by and you receive a third e-mail.  This time the president tells you that he has an urgent situation that can be profitable for both of you.  He advises that his company has received a rush order from the Ivory Coast Mining Authority for 300 engines to be used in an ambitious expansion program.  The only catch is that the engines have to be delivered within three days.  The president advises you that he has checked with various air freight companies and if you can get the order ready for pick-up tomorrow, he can met the delivery deadline.  The president asks for your fax number so he can fax you a copy of the purchase order.  You do a quick calculation and determine that this one order will net you a very tidy profit although it will virtually wipe out your inventory.  Comforted by the previous transactions you have done with your new business partner, you confirm that you will ship the engines tomorrow.  The president tells you he will initiate a wire transfer tomorrow for the $300,000 plus estimated airfreight charges. 
After keeping a crew all night on overtime, the order is ready for shipping.  The airfreight company arrives and loads up the engines.  As the truck drives away, you are congratulating yourself on finding your new customer.  You e-mail the company president and he confirms that the wire transfer was sent to your bank account via SWIFT and provides you with a SWIFT tracking number.  The president says the transfer should land in your bank account tomorrow.  You call your banker to alert him of the pending transfer and instruct him to move the funds to a term deposit when they arrive.
Tomorrow comes and you don't get a call from your banker.  At 3:30 PM, you call the bank and are told that the $300,000 has not arrived.  You e-mail the president in the Ivory Coast who assures you that the transfer was sent. 
The next day, you get a call from your banker.  He sounds worried.  He advises you that the SWIFT tracking number you were given is not valid.  You immediately e-mail the president but don't get a reply.  In fact, you never hear from the president of your new business partner again.  You have just been scammed out of 300 machine engines.
What happened in this scenario is a classic import/export fraud that many business, especially small businesses have fallen victim to over the years.  It is an example of why when conducting business in foreign jurisdictions, special care has to be taken before making a large financial commitment. 
Experience has shown that doing some very basic due diligence steps can quickly weed out most fraudulent operators.  More detailed steps usually weed out the remainder.  However, these type of fraudsters feed on the psychology of business people "wanting to make the big deal". It's an easy fraud to fall victim.
So how can you protect your business from frauds of this nature?  And how can you separate the legitimate business opportunities from the dubious ones.  Here are some basic steps that can help you. 
Conduct your own basic due diligence on the potential future business partner. 
Conduct an Internet search of the business. It should have some sort of web presence.
Ask for the company's phone number, fax number and business address.  Do checks on the Internet for these numbers.  Place close attention for any differing phone numbers that show up during Internet searches.
Ask for the business licence number and the national tax registration number and confirm these numbers independently with the responsible governmental agency if possible.
Ask the company to send you a copy of their catalogue of products.  If they are doing legitimate business, at the very least they should have a price list.
Ask for customer references in Canada and the United States.  Make sure you get two or three from different areas.  Be aware that references could be accomplices of the fraudster.
Check with available resources with the Government of Canada.  The Department of Foreign Afairs and International Trade may be able to provide some assistance in verification of the potential business partner.
Check with the local Chamber of Commerce or similar entity in the country in question. 
The above steps should quickly demonstrate if a company is legitimate or if there are outstanding questions.  If any red flags are raised, you really should consider whether it is worth the risk to proceed with the transaction. 
Further steps can be taken to delve further if it is felt warranted. For example, you could hire legal counsel or an investigator in the particular country to continue the due diligence process.  Most international law firms have the capability to undertake such engagements. 
Another aspect to explore is export insurance and whether this vehicle might provide added security.  Each policy is different and you have to ensure you understand what is or is not covered. 
The Simple Due Diligence Check sheet accompanying this article is a good starting point for doing some basic due diligence.  This should not be considered an exhaustive due diligence list, (far from it) but it can help a business quickly decide whether to expend any more time and effort on the development of a particular foreign business prospect.  If a potential customer pasts all these tests, then it will be appropriate to take the due diligence and credit granting process to the next stage.
---
7 Tips to Work Successfully With a Business Partner
---
About the Author
Craig Hannaford is the former head of RCMP Commercial Crime Section and of RCMP's Stock Market Fraud Section. Craig is a Licensed Private Investigator, is a CPA (Certified Professional Accountant) and a CFE (Certified Fraud Examiner). Craig also has a Master of Science in Economic Crime Management and a Bachelor's degree in Computer Science.

Craig has been a Senior Investigator at Haywood Hunt & Associates Inc. since March 2019 focusing on commercial fraud, civil litigation support, investigative accounting, asset searches and miscellaneous problem-solving.
Image Source: Rawpixel.com