Click here to get this post in PDF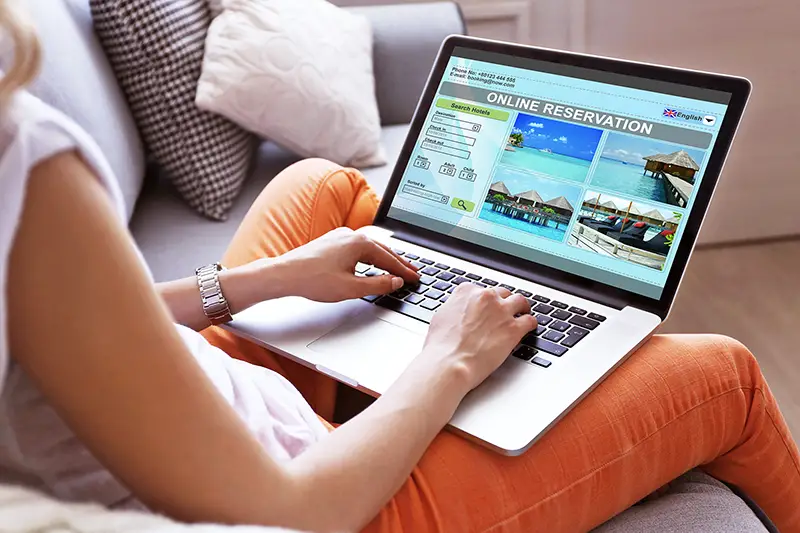 If you are looking for ways to streamline your vacation rental operations, it's best to leverage a short term rental management software. Here are some helpful vacation rental management apps and software to help property managers stay on top of their business: 
Vrbo
Vacation Rental by Owner (Vrbo) is a free vacation tool where property owners can manage their businesses. Currently owned by the Expedia group, Vrbo is an established brand with many exciting features, including a portal to list properties, communicate with guests, and manage finances. 
Vrbo also offers professional services to help homeowners build their listings and connect with millions of guests. For example, property managers can get booking notifications directly to their phones, reply to messages and manage reservations. In addition, Vrbo allows homeowners access to data and insights to improve visibility and performance. 
Booking.com
Booking.com is a leading travel website suitable for travelers and vacation rental owners who want to manage their businesses. Booking's partner app, Pulse, makes it easy for property owners to list their properties, edit room availability and respond to inquiries. The app also offers features like reporting tools, calendars, and invoicing to help hosts automate tasks and improve guests' experiences
With Booking, you can also integrate your account with other channel managers to expand your reach. One of the best features of Booking.com is that it offers the option to select the kind of updates you want to receive to avoid being overwhelmed by lots of notifications. Also, you can integrate your account on Booking.com with other channel managers. 
Airbnb
Airbnb channel manager offers many features, including a listing portal, communication center, and saved response. This top vacation rental software is an excellent solution for property owners who want to manage their property listing and reservations. Also, the app has a resolution center to attend to problems or inquiries property owners may have. 
Airbnb offers management services to help property owners find a partner to help manage their property. Furthermore, Airbnb offers free integration so property managers can integrate with other travel platforms and rental software. 
Expedia
Expedia isn't a new name in the travel industry — this company offers a portal for property owners to list their properties. You can easily manage reservations and use communication tools to share information with potential customers. Property owners can also engage with guests, respond to reviews and integrate with their Partner Central app to provide guests with the best experience. 
Expedia integrates with a wide range of booking sites which makes it easy for property owners to reach a wide audience. Also, property owners can access data and valuable tools to maximize their business on Expedia. 
Trello
Trello is a project management tool suitable for vacation managers who want to organize their tasks. Users get access to a board to keep every team member on track. You can communicate, delegate tasks, and track what your team members are up to. Also, Trello offers a calendar to monitor guests' check-in and check-out. This makes it easy to update your listings and change availability status. 
Bottom Line
These are just a few rental management software available to property managers and owners. An excellent tip for choosing the best software for your rental management is reading through their features. This will ensure you pick functional software suitable for your needs. 
You may also like: An overview of Hotel Management Software 2021
Image source: Shutterstock.com