Click here to get this post in PDF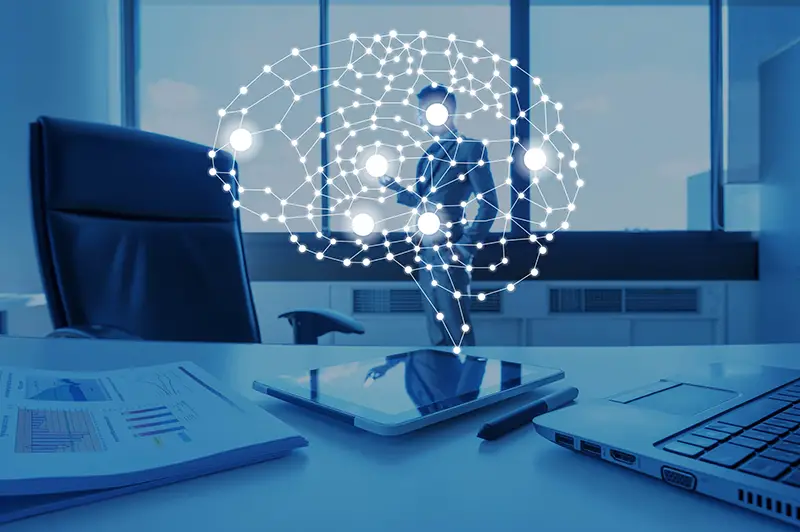 AI has immense potential to transform the way your business operates. It simplifies business functions and helps organizations save considerable time, energy, and effort. 
AI integrated software like CLM software and data extraction software can play a vital role in keeping your data and information organized. However, it takes time and education for businesses to shift from the traditional approach of operating to a more digitized and intelligent approach. 
Business owners may also need the help of certified experts specializing in software development and installation.
What is Artificial Intelligence?
Artificial Intelligence as a concept revolves around the idea of developing and using machines that can understand and respond to human language. This ability enables the machines to understand simple human instructions and follow tasks based on these instructions. 
The machine can do tasks as simple as fetching information from the internet or as complex as understanding semantic variations or tones in a legal contract. 
All businesses can benefit from the use of AI. AI application in business operations will improve the speed of operations and enhance the accuracy levels at which tasks are carried out. There is minimal scope for errors so long as the inputs provided to the software are error-free.
Using AI in Your Business
You can apply AI to practically any business area to help improve your business's competitiveness and operational efficiency. However, business owners who do not explore the potential of AI in boosting business efficiency may miss out on significant profit-making opportunities.
For Data Mining, Data Organisation and Data Management
The predominance of AI in the corporate world has been for information management and information retrieval. However, several companies do not know how in-house virtual assistants and tools help employees find and use relevant business information. Employees no longer have to spend hours looking for information in deep data mines manually. 
They can ask the AI software to find the information they need, and the software will deliver relevant results in minutes, if not seconds. Software like data extraction software is explicitly designed to find relevant business information with minimal effort. 
AI programs are also intelligent enough to understand the context and pattern of searches. Hence, the information presented will be relevant and accurate. The software can also organize information to make information retrieval easy.
For Sales and Marketing
AI integration can help improve the pace of sales and the efficiency of business marketing. Advanced AI software can read market information based on market trends, sales data, purchase data, and other relevant details. The software can also help business owners identify flaws in marketing strategies or sales strategies and suggest ways to improve business performance.
Improved Decision Making
When corporate-level managers have access to better, more relevant information, they have the opportunity to make better business decisions. AI programs can also help streamline and structure the decision-making process. The app or program will point out defects in specific business decisions and suggest improvements.
Wrap Up
AI integration is not optional but vital to business success in today's business world. Corporates and other business organizations that have to manage large volumes of data every day can benefit from AI. AI integration can improve the quality and efficiency of your business.
You may also like: How Can Artificial Intelligence Improve Your Business?
Image source: Dreamstime.com