Click here to get this post in PDF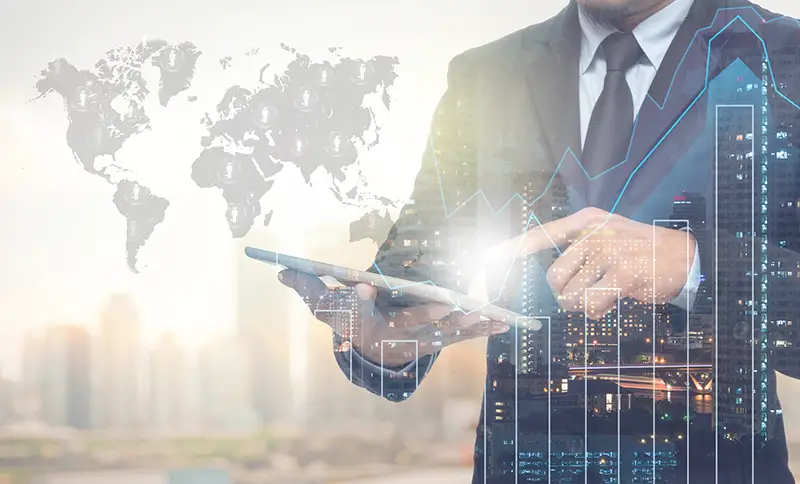 MetaTrader4, or MT4, is a popular internet trading platform for automating your trading. Its straightforward user interface provides access to advanced technical analysis and versatile trading techniques. Here's an explanation of MetaTrader 4 and how to utilize it.
What is MT4 or MetaTrader 4?
The trading platform MetaTrader 4 (MT4) was created by MetaQuotes in 2005. MetaTrader 4 can be used to trade various markets, including forex, indices, cryptocurrencies, and commodities, via CFDs, even though it is most often linked with forex trading. Getting Telegram signals to various MT4 platforms helps to make the right trading decision while looking through them. However, the process could seem complicated. Many successful traders enable their Telegram to MT4 for free to receive all the relevant signals instantly and pick them right now at the right moment. Considering that it can be highly customized to your unique trading tastes, MT4 is quite well-liked. Besides, you can utilize algorithms to automate your trading, opening, and closing deals on your behalf, following a set of predefined criteria. Thus, MT4 is often used by traders because of its user-friendly interface, extensive range of technical indicators and charting tools, and the ability to customize the platform to suit their specific trading needs. It also has a large community of users, which makes it easy to find support and resources online.
How to use it?
You must first register an account with a broker who offers MetaTrader 4 (MT4) to use it. Once you've opened an account, you may use the broker's website to download and install the MT4 trading platform on your computer. After installation, you can launch the platform and log in with your account information. As a user, you can select a financial instrument and open a chart for it to begin trading on MT4. The platform's many technical analysis tools and charting features may then be used to examine the market and help you decide which trades to make. When you're ready to make a trade, you may input the order information and carry out the trade using the Trade window. The Terminal window can also be used to manage your account and keep track of your trades. You can access the platform's other features from the main menu, which will be explained further. 
Create an Account
First, you must establish a live account to use your MT4 offering. Once you've completed that, you can use the dashboard to create a live MT4 account. More information on how to do this is available on our MT4 download page. Once you've registered, you can download MT4 to your device of choice. After downloading MT4, you can sign in using your login information.
Open a position
When you're ready to make a transaction, click "new order" under "tools." This will open the window labeled "order." Alternatively, you can use your keyboard's F9 key. While the order window can initially seem daunting, here's a quick manual to all the elements.
The symbol is a section to choose the market you want to trade from this drop-down option.
Volume is the number of contracts you would like to trade in a CFD account.
Stop Loss is a place to enter the target level for the stop loss if you want to use one to close the trade if the market swings against you. On the platform, basic stops are comparable to stops on MT4.
Take profit is a section where you enter your preferred level if you wish to apply a limit to lock in profits.
The comment is a section for statements about a specific trade or more sophisticated trade management purposes.
If you wish to execute your deal as soon as you click "buy" or "sell," type "immediate execution." As an alternative, choose "waiting order."
Keep track of your positions and pending orders.
Open the "terminal" window by hitting Ctrl + T, clicking "view" in the toolbar, and selecting "terminal" to keep track of your open positions and awaiting orders. Then select the "trade" tab. You can close a trade or remove a pending order by clicking the small "x" on the far right of the profit column.
Change the stops and limitations on open positions.
Open the "terminal" window (Ctrl + T) and select the "trade" tab to change stops or limits on open positions and pending orders. To open the order window, perform right-click on the position or pending order you need to amend, then click "Modify or Delete Order." After that, you will have the choice to change or include stops and restrictions in your position. After confirming your changes, click the red "edit" button after you are done.
MT4 chart customization
To draw, choose the desired object from the toolbar and click the chart. While clicking on the chart, you can move some objects' widths and positions by dragging your mouse, while clicking on others causes other things to launch a separate window for customization. Right-click on the chart and choose "objects list" from the menu to edit or delete an object. By doing so, a window containing a list of all the active objects visible on the chart will pop up. Choose the desired item from the list, then click "edit" to change the parameters for the indicator or "delete" to remove it.
Create a price alert
Open the "terminal" window, then select the "alerts" option to configure a price alert. Within this window, right-click and choose "create" from the menu. By doing so, the "alert editor" window will open, allowing you to modify your price alert.
Examine your trading history
Open the "terminal" window and select the "account history" tab to display your trading history. By performing a right-click within the window and choosing one of the following choices, such as entire past, three months prior, a month ago, or customary time.
Download trade reports
Open the "terminal" window and return to the "Account history" tab to create a trade report. Within the window, right-click and then choose one of the following options, such as save the report or save as a detailed report. A report containing specific trades (closed transactions, open trades, and working orders) and an account summary will be generated by either choice. Additional data, such as drawdown and profit factor, are included in the complete report.
Select one from thousands of MT4 indicators 
Indicators are instruments for technical analysis that aid in decision-making when trading. The Renko indicator, pivot points, and order history are a few indicators you can access through your platform. On the other hand, add-ons are more intended to assist you in tailoring the MT4 platform to your trading style and objectives.
Disclaimer: This article is not intended to be a recommendation. The author is not responsible for any resulting actions of the company during your trading/investing experience.
You may also like: Forex Trading For Beginners – How To Choose The Best Forex Broker
Image source: Depositphotos.com