Click here to get this post in PDF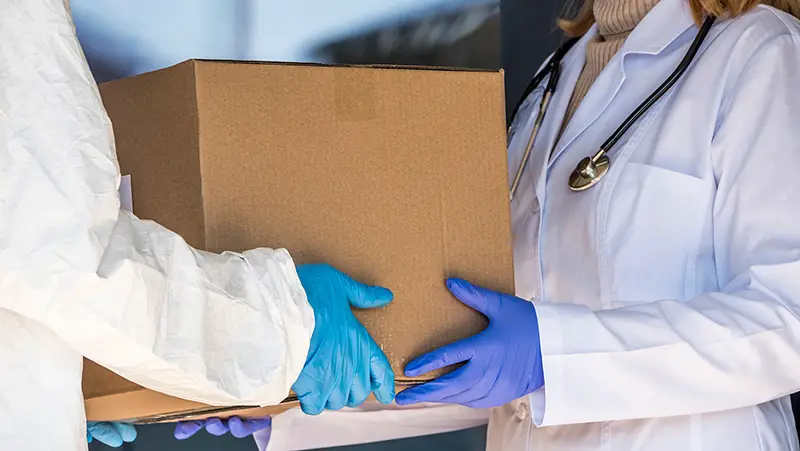 Medical professionals and physicians rely on high-end equipment to provide the best possible care for their patients. Equipment encompasses anything from PPE (personal protective equipment) to more advanced gadgets used by surgeons, physicians, and other health care professionals. Medical supply firms work with office managers and hospitals to obtain the necessary equipment and ensure they have everything.
In 2025, the market is expected to grow to 160 billion USD, and the CRGA growth rate is 7.2 %. Learn how to start a medical supply company, and you'll be well on your way to financial success. Consult with the expert here http://idrmedical.com/ if you want to uncover actionable market insights to shape innovative products and drive commercial success
Choose an Underserved Medical Market
It's no different from running any other business to determine what makes your medical supply company stand out. As soon as you've pinpointed this, you'll better understand who your ideal consumer is, which will help you stand out from the crowd. Find out what you can contribute by asking yourself the following questions:
Are you knowledgeable in the medical profession, and are you aware of what certain physicians need from you?
Do you have real-world medical experience as a doctor or other medical professional?
Do you think there is a market that isn't currently being addressed that needs an inconsistent supply of medical supplies?
Do you have an idea for a subscription business or an online portal that would expedite the delivery of medications to physicians?
These questions aren't the only ones that will help you create your business. You may use this information to improve your marketing plan and get funding as a business owner. Additionally, since medical equipment is continuously evolving, you can contact a company that provides medical equipment leases for your business's fast and cost-effective expansion.
Find Out What Kind of Company You Have
Create your corporation if you have a business concept. Depending on your goals, your company may be an LLC, C-Corporation, or S-Corporation. Suppose your company is structured in a particular manner. In that case, deciding what kind of business to start will significantly influence your tax situation, the fees you must pay, and other factors.
Make an appointment with a local accountant to discuss your options. State-specific requirements and costs for launching a company vary by state, such as whether you must file yearly or pay fees to maintain your firm. You need to be aware of these criteria to choose the most significant medical supply company.
Ensure the Safety of Your Business's Operating License
In addition to registering your firm, you must also get the necessary licenses and licenses for a medical supply business. While forming an LLC or C-Corp does not guarantee that your business is up and running lawfully, it does show that the state is aware of your existence. You'll need to get any necessary licenses or permissions to get started.
Obtaining Capital for Your Company
Bookkeeping and sound financial foundations are essential to every successful business. Understanding how your medical supplies company will be funded and how this financing will affect your budget now and in the future. Some financing options include:
Financing for a small company – A financial institution will need to work with you to get funding to secure the loan.
To become an investor – You'll work with private groups to get funding and then enjoy a portion of your profits as the company grows.
Crowd-funding – Use a site like Kick-Starter to raise money for your company from people worldwide. Promoting social change is an excellent solution for companies.
In the context of your company's size and initial expenditures, the efficacy of different financing solutions may vary, and each has pros and downsides. 
Find Suppliers and Distributors
Working closely with suppliers and medical distributors is the core of your business. Each year, these companies generate millions of items on a large scale. As a result, you may promote and sell your items at a lower price via distributors like yourself. Be cautious of the following while choosing your suppliers and vendors:
Do you have any long-term goals to grow and innovate to maintain your position as a business?
How well-written are their terms of service and other documentation?
What is their degree of market knowledge? What can you get from their knowledge and experience?
Does the company have the same dedication to excellence as you do?
Are you able to manage your delivery system, or is it a time-consuming and challenging undertaking?
Find a medical supply consultant to learn about successful medical supply partners and which distributors and suppliers are most suited for your specific needs by working with an expert.
Advertisement and Marketing
Having decided on your mission and structure, all that's left is implementing your marketing and business strategy. To begin, you'll need to create a warehouse and a website, or both, so that you can store medical supplies and handle order placements.
You should also develop marketing materials and start corresponding with potential customers during this period. Make sure to undertake market research before deciding on a marketing strategy for your specific sector. You'll know exactly who you're trying to contact and how best to get in touch with them.
You may also like: Q&A – 5 Questions to Ask A New Supplier Before You Purchase Medical Equipment
Image source: Shutterstock.com