Click here to get this post in PDF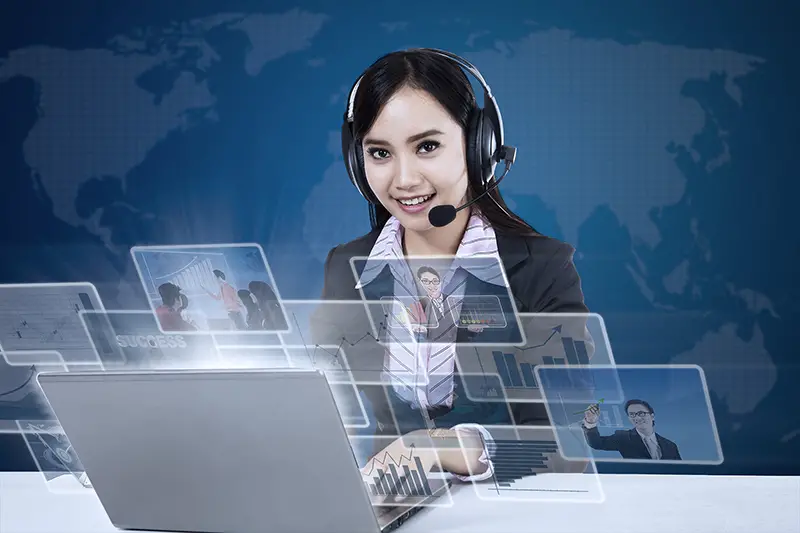 Thanks to the Internet, working with a team of virtual assistants (VAs) has never been easier. The web allows you to find and hire any professional to work on your projects remotely. This gives you the capital to work with a wider variety of individuals you might otherwise not have had the opportunity to work with. Here are ten virtual assistant companies with excellent reputations and affordable rates:
Remote CoWorker is a company that wants to help you find your next virtual assistant. It focuses on developing personal relationships with every client.
The company will match you with one of its expert assistants after first discussing the nature of your business, the type of work you need to be done, and how often you'll need the assistant. Each assistant is fully trained in their field, from web development to marketing, so clients can be sure they're getting someone with the right skills.
Zirtual is a great company that matches busy people with assistants who can help them get through that ever-growing to-do list. You may have heard of them because they're one of the first companies to offer home-based VA jobs in the U.S.
Zirtual's VAs are based in the U.S., and their job is to help their clients with various administrative tasks. Some examples include scheduling appointments, sending emails, making phone calls, and creating invoices. You can also hire VAs from Zirtual if you need someone to research something for your business or put together a presentation for an upcoming meeting.
FlexJobs is a leading job search site specialising in a remote, flexible schedule, part-time, and freelance opportunities. With more than 30 career categories, FlexJobs is an easy-to-use service for anyone looking to find a better work-life balance through a flexible job opportunity.
Assistant Match is a virtual assistant service that matches business owners with capable assistants. They are one of the most well-known companies in the virtual assistant space, having been around since 2005. Assistant Match can be an appealing option for small businesses because their monthly plans are affordable, starting at just $50 a month.
HireMyMom is a virtual assistant service that connects business owners with moms who want to work from home while raising their kids. The Agency was founded by Leslie Truex, a mom who wanted to create an alternative to daycare for parents like her. HireMyMom offers access to assistants passionate about helping other moms and cares about your success.
Red Butler is an all-in-one virtual assistant company, offering everything from single task support to a fully managed and personalised service. The company has been in the industry for more than ten years, working with businesses.
Red Butler is one of the most experienced companies in this market, offering a full range of services and highly competitive prices that start at $99 per month. Its team is hand-picked and trained on the job to provide professional and high-quality service.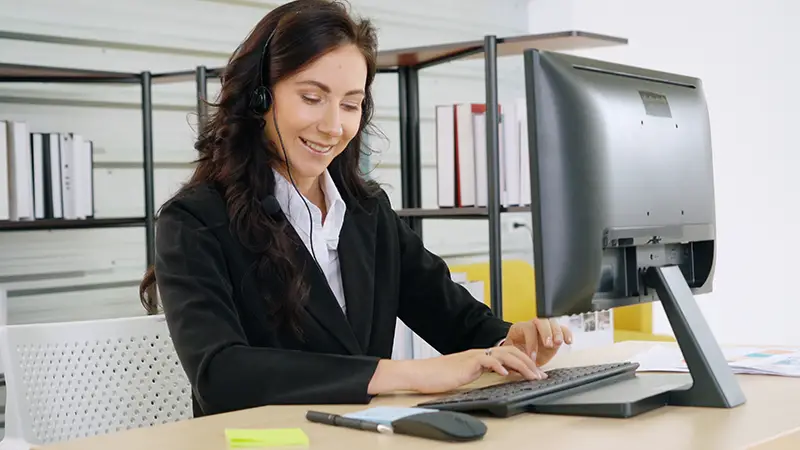 24/7 Virtual Assistant is a leading virtual assistant company providing virtual secretarial and administrative services to entrepreneurs and small businesses. They have been in business since 2009. Their innovative approach to the outsourcing industry sets them apart from the competition. It allows their clients to focus on their core business while taking care of all the administrative details.
Worldwide101 hires highly experienced administrative professionals for their growing network of clients. This includes attorneys, CEOs, real estate agents, consultants, etc. All employees are screened and trained to work with the clients' technology, software, and business processes.
WorldWide 101 offers sales support, presentations, and travel preparations. They also specialise in CRM, website maintenance, and general administrative tasks like data entry and call answering.
Task Bullet is a virtual assistant agency that provides virtual assistants to help business owners complete various daily tasks. The company offers scalable services with packages to fit any need, and they can help you find an assistant in as little as 24 hours.
They provide a broad range of services, including marketing, graphic design, data entry, and other administrative tasks. Based in the U.S., Task Bullet has a 5-star rating on Google Reviews and serves more than 1,000 clients worldwide.
Elite VA provides the most in-demand virtual assistant services for entrepreneurs, professionals, and executives. They focus on prioritising your tasks and improving your productivity. They are committed to providing you with the highest quality virtual assistants, carefully screened and selected based on their skills and prior experience. Their virtual assistants work in marketing, administration, writing, graphic design, social media management, web development, data entry, and more.
Conclusion
The benefits a great Virtual Assistant can bring to you are so much more than having everything done for you. Virtual Assistants are there for you 24/7 and when you need them. Finding the right one will make your company grow faster than ever expected.
You may also like: Benefits of Having a Virtual Assistant
Image source: Shutterstock.com