Click here to get this post in PDF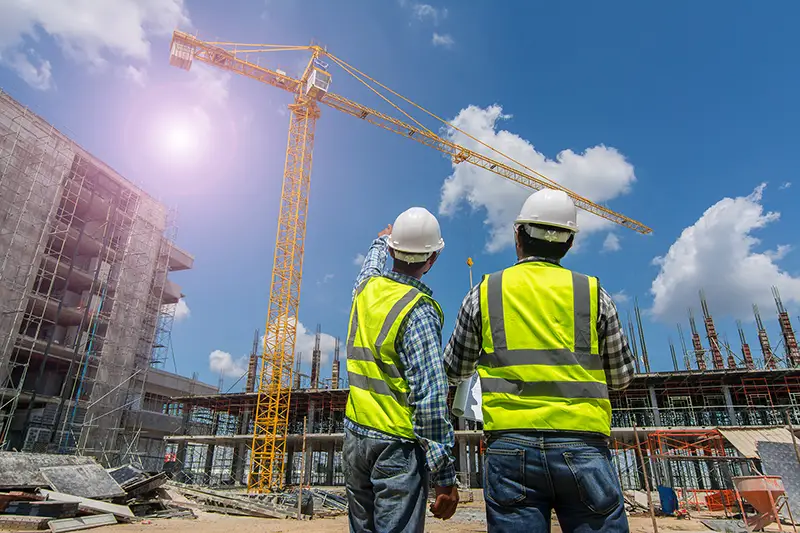 Did you know that 8% of the entire full-time workforce in the US is based in the construction industry?
That means, that of the 131 million employees, give or take a few, 10 million are in the building industry. That's a whole lot of competition for entrepreneurs that are looking at running a successful construction company! 
So how can you make sure that your construction company succeeds? This guide will give you five key tips on how to make that happen. 
1. Get Organized 
When it comes to your projects, and your construction sites, there are countless tools, equipment, staff members, paperwork piles, and safety gear. Not to mention the management of the construction project itself. 
How well your construction projects and sites are organized will have an evident effect on how successful your construction company is. 
There should be plans for everything, how your workforce takes equipment and how they return it, how decisions are made, and how adaptations in each project are dealt with. 
If you're organized from this level upwards, you'll see positive effects throughout your business. Why? Because if you manage missing items or repairs needed in real-time, such as undercarriage parts needing replacement, you can manage funds from the ground up. 
2. Focus On Sales 
Many construction companies will believe that the value of their product sits in a completed building project, and this is somewhat true. However, you need the right people to sell your services before they can see the finished product. 
Training your sales staff in the art of the sale is highly recommended, they should be able to make professional presentations, ask the right questions, and ultimately, know how to close the sale before the prospect disappears for good. 
3. Customer Service Is Key 
A construction worker shouldn't just be someone who mumbles hello as they stumble onto a site. It's important that all levels of your workforce are privy to the art of great customer service. 
Customers may easily forget the outcome of a project if the way they were treated during building overshadows the good of the ultimate product. Bad customer service can outshine any other benefits that you may have over your competition. 
4. Find A Niche 
Companies that offer a one-size-fits-all approach to their construction services may find themselves lost in a sea full of competition. 
Finding a niche gives your company a way to stand out in the crowd, and also to determine was your USP (Unique Selling Proposition) is. 
This is how you can market your construction company to your prospective clients. 
5. Tech It Up 
Nowadays, there are many technologies available that can help you streamline your business. From account keeping to the way in which you manage your projects and deliverables. 
Don't be afraid to step out of your comfort zone and use technology to step up your business. Simple construction software or collaboration software can help you manage your business more effectively. 
Running A Successful Construction Company
When it comes to running a successful construction company, there are many things you can do to help lighten the load and many things that can send you down the wrong path. 
It's important that you stay involved in your business, and this is two-fold. Make yourself available to your customers, as the head of your organization, and, make yourself available for regular site visits. Simply showing your face can go a long way with customers and staff. 
If you need help marketing your construction business, head on over to our marketing category to get great tips and advice. 
YOu may also like: Thinking of Starting a Construction Company? Here's How You Do It
Image source: Shutterstock.com