Click here to get this post in PDF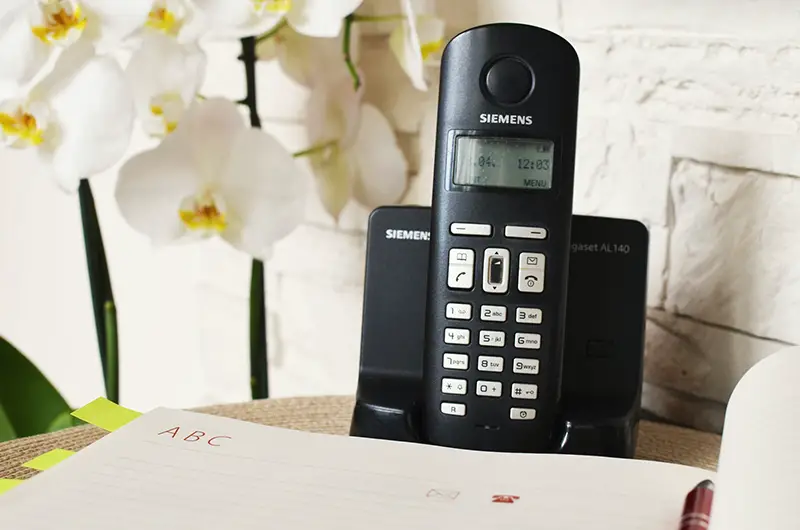 It's common knowledge that every business needs to have a Second phone line for business prospects and customers to dial because – besides your website – it's their first point of contact with your business.
When starting up a business, simple things such as telephone numbers can often be overlooked. However, choosing the right business phone number can have a dramatic impact on the number of inbound calls you receive from customers, as well as your bottom line.
That's why we thought we'd offer a few top tips to help you choose the right one for your business.
Know your options
There are three distinct types of business phone numbers on the market today and, whilst they each have their advantages, it helps if you know a little bit about them so you can determine which suits your business needs best.
Local numbers – exactly as their name implies, they project a local presence to callers by using local area codes. The great thing about these numbers is that they allow you to create a virtual presence – no matter where in the world you may be – and make customers feel more connected to your business, even though your office may be hundreds (if not thousands) of miles away.
Toll-free numbers – widely recognised as freephone numbers in the UK, these provide callers with the privilege of calling for free and, instead, the recipient picks up the bill. A huge benefit of toll-free numbers is that they give your business credibility and, because callers know they won't be charged a penny, it helps to increase call traffic which results in more opportunities to convert prospects into leads. It's a win-win for your business.
Vanity numbers – like any other business phone number, these are made up of numbers but, when dialled on the keypad, they spell out a phrase that makes them more memorable for customers. Popular examples of vanity numbers include 1-800-FLOWERS, 1-800-MATTRESS and 1-800-TAX-HELP.
Establish what it is you want to achieve
To decide which number is a good fit for your business, you need to think carefully about what you want to do.
For example, if you aim to give customers the impression that you're local to them – whether you have a physical presence in that area or not – a local number is a brilliant choice and can help you to gain their trust.
Alternatively, if you want to make it easy for customers to call, and you can afford to bear the call charges, using a toll-free number is ideal. By removing the cost of calling, customers will be more inclined to pick up the phone and get in touch which will ultimately help you to create a loyal customer base.
Toll-free numbers are typically used for customer service lines – allowing clients to speak with a member of staff about a product/service, a recent order, or to make a complaint – creating a positive experience from the get-go. Perhaps one of these numbers could benefit your customer service department too?
Whereas vanity numbers are preferable for businesses keen to increase brand awareness amongst their target audience. The fact that numbers are easy to remember is advantageous and can draw more customers and clients to use them. Something worth noting is, the more memorable these numbers are, the more expensive they are to purchase.
Consult the experts
If you're still confused about which type of business number is right for you, be sure to get in touch with G-Tele today.
As a leading provider of local and toll-free numbers, they have been helping clients to understand the international numbering for the past 20 years and will gladly recommend a suitable solution for your company. What's more, they offer a plethora of added value services and hosted packages and guarantee competitive tariffs.
So, what are you waiting for? Either drop them an email at sales@gtele.com or fill in the online inquiry form and find out what they can do to help you and your business.
You may also like: 4 Advantages Of VoIP For Business
Image source: Pexels.com