Click here to get this post in PDF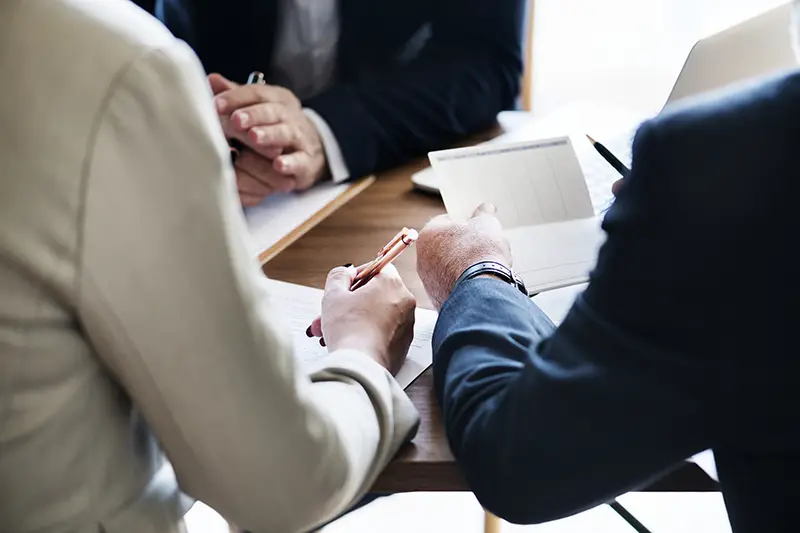 Finding ways to simplify things is important when you start a business. Having a bank account is one way to simplify things and achieve your financial goals. For this reason, finding a supportive bank for your business is crucial. Besides opening a business account, a supportive bank can be instrumental to your venture in other ways. This guide explains ways the bank can help your business succeed.
Organize Your Business Records
While the primary reason for looking for a bank is to secure your finances, the institution can help organize your business records. Most banks have security boxes where businesses can keep their confidential documents from the public's prying eyes. They also help with quick books and ensure your financial records adhere to the laid down policies. You can count on the bank's accountants and other professionals to organize and keep your business records safe.
Financial Advice
Most banks create educational platforms for their clients to use and learn more about financial management. According to business manager Brad Kern, the right bank will help you understand the financial avenues to utilize for your business to succeed. Note that proper financial advice will help you avoid mistakes that might compromise your efforts. You empower your workforce and increase revenue through proper financial advice and guidance from the bank.
Cash Flow Improvement
Every business needs proper cash flow to manage its operations and succeed. Your chosen bank will ensure your business remains proactive by helping improve its cash flow. Besides funding your business through loans, the right bank will ensure you capitalize on techniques to manage payables and receivables. By managing the receivables and payables, you improve cash flow and efficiency and get more organized as a business.
Community Engagement
A business that prioritizes community engagement is more successful. The relationship you foster with your customers and the community is your avenue to success. The right bank understands the essence of community engagement and will offer its support. The relationship you create with the banks within your business's location will help bring the community to you, improve your marketing efforts and ensure your business succeeds.
Business Progress Monitoring
Working with the right bank will help monitor your business progress, especially if it shares mutual interests. The right bank will ensure you meet your tax obligations, improve your marketing strategies and promote community engagement. The bank also monitors your business financials, organizes your accounts, and provides helpful advice that brings you closer to success. The bank helps you avoid costly mistakes in your venture through business monitoring.
Business Products
Many banks provide different products that many businesses need to succeed. As you look for a bank to work with in your business, check their products and how they suit your needs. Besides savings accounts, the right bank should offer online business banking, checking accounts, checks and checkbooks, credit and debit cards, and other products your venture can benefit from. To some extent, your business success depends on the products the bank provides.
Choosing and working with a reputable bank is vital for your business growth. A supportive bank is an avenue for your business success. Following this guide should help you select and work with the right bank and achieve your business goals.
You may also like: Ecommerce Business: What You Need To Look For in A Banking Provider
Image source: Rawpixel.com