Click here to get this post in PDF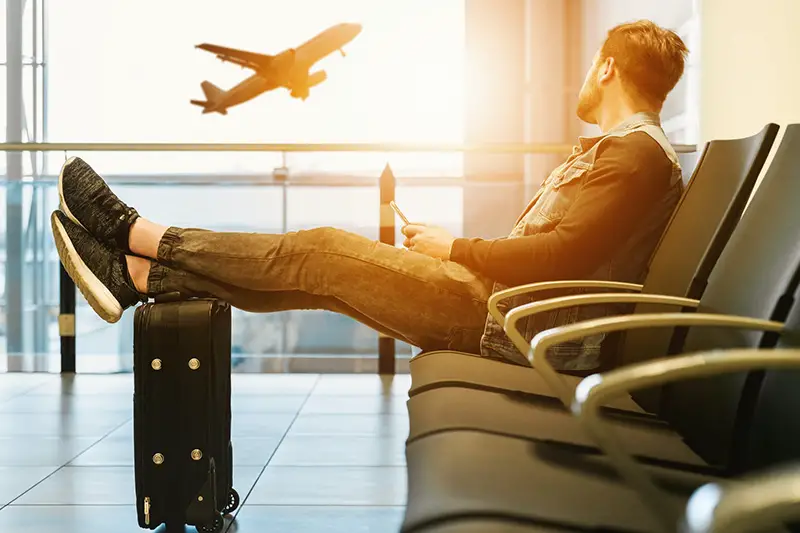 Covid-19 had drastically changed all our lives. From lockdown after lockdown to businesses shutting down to vaccines being required to travel. Everything is different nowadays and if you want to live your life as you used to then adjusting your habits is the best way to go. In case you already got the shot, here's the list of the best places you can go to satisfy your wanderlust feeling. 
Vaccines that are Generally Accepted Worldwide 
When you get vaccinated, there are a few things to keep in mind. Some countries won't accept certain vaccines, so it's better to learn what's the best shot to get if you want to travel to as many places as you wish. 
Vaccines Approved Worldwide: 
AstraZeneca
Pfizer
Sputnik (conditions apply)
Sinopharm
Moderna
Johnson & Johnson
Even though these are the major vaccines approved around the world, it's necessary to check if the country you want to visit accepts your particular one. There are online services that can help you with that. 
Top-6 Countries for Vaccinated Tourists
A huge benefit of getting a vaccine is that you won't have to take the PCR test before your trip and undergo the on-shore Covid-19 check-up as well. Yet again, that is for most places, different rules apply for all destinations.
Proof of vaccination certificate is always required. 
1. Georgia 
Fully vaccinated tourists can enjoy all the beautiful views and the gastronomic experience it has to offer. You still must take the Covid test upon arrival and receive a negative result in 72 hours to have a blissful holiday. 
2. Turkey
With a vibrant culture and historical legacies, the Turkey travel services are prepared to give you all you need to have the ideal Turkish experience.
3. Iceland
If you desire to visit the majestic Icelandic volcanoes and drink champagne or stroke the highland cattle cows on the island, then a vaccine is your one way ticket to fulfilling your dream. 
Iceland has opened its doors to all vaccinated travellers, but a vaccine certificate or a proof of previous infection is necessary to cross the borders. Taking a test upon arrival isn't necessary. 
4. The UAE 
The United Arab Emirates have come up with a fun way to encourage new potential visitors. Instead of punishing the unvaccinated, prohibiting them from going places and insisting on lengthy quarantines, they've decided to award the fully vaccinated tourists.
If you had your first shot some cafes and restaurants offer a 10% discount off your bill. For those who can prove they had all two doses, there's 20% off. Besides, you should check for other deals once you arrive. Getting vaccinated really can help you cut your expenses while travelling. 
Getting a visa to the UAE isn't a complicated process. But before starting the application, it's best to learn everything about the documents you should submit. A high-quality compliant photo is required to receive a positive response from the immigration officers.   
5. Denmark
Denmark is among several countries who are continuously trying out various options to make living post-Covid easier. While you still need to have a certificate to prove you had your two doses and take it nearly everywhere along with you, it might change soon.
The Northern European country made a deal with a private company to create a new digital document. If everything goes as planned, it's going to let travellers from all over the world pass by several limitations. Hopefully, this gets picked up by other countries to make travelling even easier, almost like it used to be. 
6. The Caribbean 
As most locals on the islands are fully vaccinated, including hospitality workers, hotel and retail employees, the Caribbean is safe for travels. Having proof of vaccination certificate is necessary as well as passing a COVID-19 test prior to arrival. If you received a negative response then testing when you arrive isn't required. 
For eager wanderlust seekers getting vaccinated is as important as getting a visa. Do your research now and start planning your next trip to explore the hidden wonders of the world. 
You may also like: Can Employers Force Employees to Take the COVID-19 Vaccine for Workplace Safety
Image source: Unsplash.com