Click here to get this post in PDF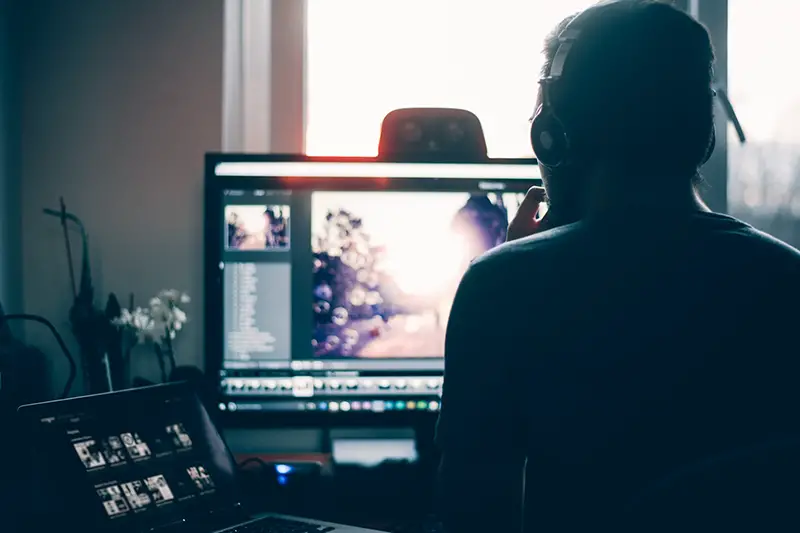 This article contains affiliate links. For more info, see disclosure.
Video Editing is a process of converting plain footage or video clips into a wholesome video that makes the final output engaging. A Video Editor's primary role is to analyze, trim and merge the necessary clips to make them so appealing. It also includes adding sounds and other visual effects. Video Editing Tools acts as a platform that helps video editors to perform such functions.
Video Editing Tools have been modernized along with the development of video capturing technologies. These tools perform editing in a Non-Linear Editing system (NLE) where specialized software is used to perform the editing instead of the traditional flatbed celluloid editing system. 
The modern Video Editing Tools not only made the process of editing simple but also paved the way for easy and quick learning for users. As the industry developed, a lot of sites have emerged for the aid of beginners and video editors. 
Where to learn Video Editing?
Learning the basics of video editing is the first step to start with. Choosing the right medium to learn and develop your skills in video editing is important. There are many tutorials available on YouTube. Additionally, there are several websites available to teach you every nook and corner of video editing.  Here are the top 5 sites that provide the best learning experience for those who want to explore the world of editing.
Larry Jordan
Larry Jordan is a popular consultant and digital media trainer certified by Apple. His website (https://larryjordan.com/) contains some extraordinary content on video editing for filmmakers and other related skills that can assist one in every step of their editing. Larry Jordan's website carries around 2500 articles. His blogs cover every aspect of editing, that if utilized optimally, can transform you into a complete video editor. 
This site contains blogs and tutorials on editing that can help you excel in Final Cut Pro, Adobe Premiere Pro, Adobe Audition, DaVinci Resolve and many other NLE tools. A weekly webinar is also hosted by Larry Jordan himself for free, discussing the aspects of editing in Apple and Adobe software. If you are a video editor or interested in being one, then you must pay a visit to Larry Jordan's website.
VidProMom
VidProMom (https://vidpromom.com/) is a website that contains hundreds of articles and videos that teaches you the process of editing. These tutorials cover a wide range of software and tools like VSDC, Premiere Pro, iMovie video editing and many more. The website is owned and run by Meredith Marsh. She has a Youtube channel too that carries video tutorials on editing which has crossed 6 million views. 
VidProMom's website also contains articles on other categories like cameras, Youtube tips and businesses. The site offers a course named Video Pursuit Society that helps you in growing your online business. With a primary objective of helping users in video editing, VidProMom covers an overall aspect of online business like blogging, Youtube videos and other affiliate strategies.
Video CoPilot
Video CoPilot (https://www.videocopilot.net/) is a website designed by Andrew Kramer at the age of 20. He created this site in his spare time as a freelancer. He started posting tutorials on video editing and visual effects, which slowly started piling up to become a huge database for the video editors community. Video CoPilot teaches you a lot of tricks and techniques to enhance your videos to make them startling. This website is a pro in teaching you the visual effects for video editing. The tutorials provided by Andrew Karmar are easy to follow and are understandable even by beginners.
Surfaced Studio
Surfaced Studio (https://www.surfacedstudio.com/) is a specialized site for educating you in all areas of filmmaking and VFX tutorials. This platform helps you in learning the beauty aspects of a video like animations, VFX, special effects, etc. Surfaced Studio offers quality tutorials and articles for working in Adobe Premiere Pro, After Effects, Audition, Mocha and other software. There are also a few online courses offered on after effects, VFX, blending, video editing, etc., for free. Surfaced Studio proves to be a great site for after-effects tutorials that can intensify your video editing and groom your creativity.
Skillshare
Skillshare (https://www.skillshare.com/) is an e-learning platform that provides educational videos on various topics. This huge learning platform contains thousands of tutorials on video editing and its related areas. They even have several free videos and a free trial that you can gain an advantage with. Skillshare helps you boost your editing skills through their classes and enhances your video editing tricks and quality.
Conclusion
The profession of video editing has no end to learning, and it should always be an ongoing process. With the industry expanding, the demand for video editors is expected to grow in the future. So make use of this opportunity to grab your place in the profession of Video Editing. Given here are the top 5 sites that prove worthy of your time in learning. You can make use of them to learn and shape your career as a Video Editor.
You may also like: Top 5 Free Online Video Editing Websites for Beginners
Image source: Unsplash.com