Click here to get this post in PDF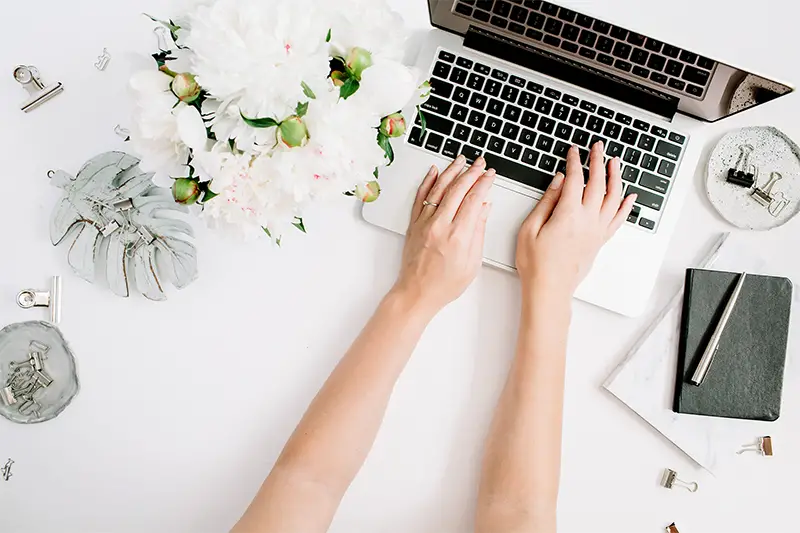 This article contains affiliate links. For more info, see disclosure.
A blog is a simple, easy-to-use platform for connecting with and sharing timely and pertinent information with consumers. Business blogging is a marketing tactic that uses blogging to get your business more online visibility.  It's a direct communication channel. You need to create a blog to fuel your SEO. The good thing is you don't have to be a professional designer.
Many blogging platforms like WordPress and Hubspot are people-friendly and don't require advanced graphic skills. 60% of businesses who blog acquire more customers, according to a HubSpot survey.
Your blog is the heart of all of your content marketing efforts. It's fodder for Facebook, Twitter, LinkedIn, email newsletters, e-books, etc. It gives your business a voice. A blog creates a place to talk about new products or services, comment on timely news topics or market trends, and share company initiatives beyond your website.
If you too are on the fence of starting a blog for your business, here are 5 major reasons why your should do it now:
1. It helps to drive traffic to your website 
Every time you create a blog post, it's another indexed page on your website, which means it's another prospect for you to show up in search engines and bring traffic to your website in organic search.It's also another cue to Google and other search engines that your website is active and they should be checking in frequently for new content. Blogging also helps you get discovered via social media. Every time you write a blog post, you're creating content that people can share on social networks — Twitter, LinkedIn, Facebook, Pinterest — which helps expose your business to a new audience that may not know you yet.
2. It helps to create authority
If you're consistently cracking the art of how to create a blog that's helpful to your target customer, it'll help establish you as an authority in their eyes. This is a particularly handy tool for Sales and Service professionals. You are more trustworthy because you anticipate their queries and confusions.
3. It increases your SEO
Blogs are an easy way to increase your SEO. Fresh content is still a key to beating out your competitors in the search engine results page. Use of keywords in articles, listing out the keywords, topics and categories you want your business to be found with and  use of these words when writing your posts helps increase SEO. Keywords and topics on your website are a significant way in which Google (and other search engines) find your site for these searched words.
4. It helps to develop relations with potential and existing customers
Blogging allows you to connect with your site visitors. This can be accomplished by asking the visitor's questions at the end of your posts to get the conversation going or by simply allowing comments and feedback.
By reviewing and responding to readers' comments, you can create a rapport with your audience, build trust, and gain valuable insight into what your customers are looking for.
5. It establishes your business as an Industry Leader
No matter how small your business is, you can build trust by providing valuable and proficient information in your blog posts. Over time, you become a "go-to" resource for helpful, informative content, which can ultimately lead to higher customer conversion rates. This is especially important for small businesses looking to gain credibility to compete with larger companies.
You may also like: Blogging – from Personal Journals to Big Business Marketing
About the Author
Charlie Robinson is an accomplished marketer and interim VP of Marketing for high-growth tech startups. He is currently the VP of Marketing at Adling, a digital marketing agency based out of Cupertino, CA.
You can find him on Twitter here.