Click here to get this post in PDF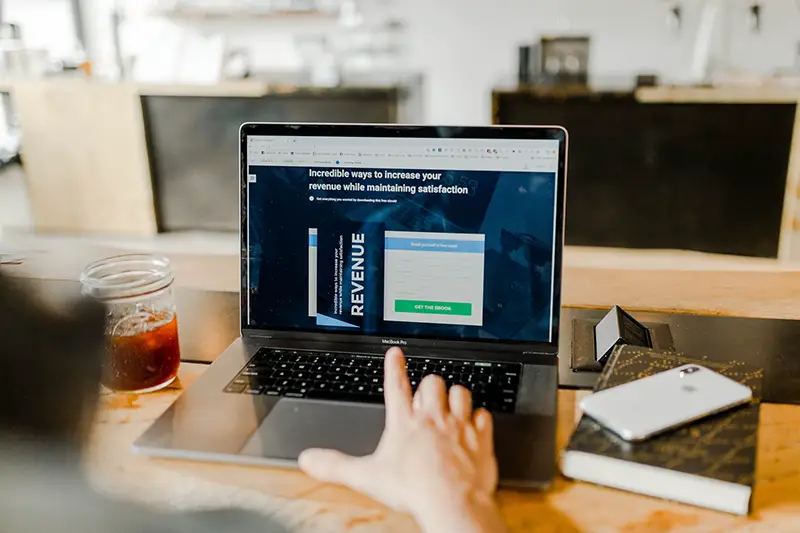 The first step toward achieving your financial goals is creating a roadmap to streamline the lab revenue cycle management of your practice. When you know exactly what strategies you should adopt for this purpose, you will expeditiously reach your desired destination. 
Unlike other businesses, a laboratory practice cannot survive for a long time period without a stable cash flow.  Moreover, the ongoing pandemic leaves a negative impact on the financial well-being of the entire healthcare system. Therefore, laboratory practitioners need to closely monitor the lab billing process of their healthcare facility. 
How well you manage the revenue cycle management is directly connected with the bottom line of your lab business. So, laboratory billing and coding plays a crucial role in the optimization of the lab RCM. 
But the constant evolutions in the healthcare industry such as: insurance policies, federal laws, lab billing and coding have made revenue collections management extremely complicated. However, by implementing smart solutions, you can easily get your practice back on the right track. 
However, if you feel overwhelmed with the high rate of claim denials.  Then you should adopt the following strategies to prevent the claim denials as well as to decrease the account receivables. 
1. Accurate Documentation is Key 
Proper medical documentation is key to successful lab medical billing services. Your front-desk staff is responsible to capture the essential patients' information including, name, date of birth, gender, age, phone number, address, insurance policy ID, number etc. 
This information is used in the preparation of medical claims. Even a minor error in this information can lead to claim denials. Which ultimately slows down the lab revenue cycle management. 
Therefore, you should make sure that your front-desk staff is trained enough to collect error-free information.  By having organized and up to date medical documentation, you can not only easily find any inefficiencies in your revenue collections management. But it also decreases the rate of claim denials. 
In addition to this, front-end staff must verify the insurance eligibility and policies of regular or new patients. You should keep your patients informed about their co-pays and deductibles.  A verification checklist can be a great tool to ensure that all vital information is collected and considered.
Moreover, in order to increase the efficiency of information flow within the lab billing system, you should implement an EHR system. 
In this way, lab technicians can update patients' information in real-time. Which enables them to share updated files with the billing and coding teams. This system is used to exchange health information electronically. Which can help laboratory practitioners in the following ways. 
Increases the accuracy of patients' records. 
Helps to reduce billing and coding errors by providing accurate and up-to-date information. 
Improves the interaction as well as communication between the patients and lab technicians. 
Promotes legible, complete and accurate medical documentation. 
Enhances the privacy and security of patients' data. 
Saves time for administrative staff and boosts productivity. 
Reduce costs associated with paperwork.
Reduces duplication of testing, and improved health.
2. Avoid Coding Errors 
Medical coding is not only crucial for accelerating the lab revenue cycle management but also important from the complaint perspective. Because some fraudulent coding errors, such as entering a code for a more expensive procedure can land lab technicians into legal troubles. 
As medical coding is a complicated process, therefore you should hand over this responsibility to the certified and highly trained medical coders. Moreover, you should closely monitor the performance of coders. That ensures the accurate translation of healthcare diagnoses, procedures, laboratory services, and equipment into universal codes. 
As insurance companies get information about the medical services, tests (such as CT scans and MRI's) procedures, etc. through these codes. A medical claim containing a wrong set of codes gets denied. Which leads to late or partial payments. Accurate coding is therefore vital to the financial success of any laboratory practice. 
3. File clean claims 
Medical claims play a crucial role in the optimization of lab revenue cycle management. However, the ever-evolving healthcare industry witnesses constant changes. So, in order to stay at the top of these changes, it is crucial for your billing and coding staff to undergo constant training. 
Moreover, to improve the revenue collections management, billing staff should submit error-free claims in a timely manner.  You must understand the fact, you cannot keep your claims process optimized without acquiring the assistance of well-experienced lab billers. 
In addition to this, you must adopt electronic lab billing solutions. When you submit claims electronically, you can easily track the submitted claims with just a few clicks.  You can also become able to access historical patient data and catch mistakes much easier, too.
So, by adopting such techniques, you can increase the clean claims rate. Which ultimately streamlines the revenue collections management. 
4. Outsource Lab Billing Services
Due to the increasing complications in the healthcare industry, the trend of outsourcing lab revenue cycle management is getting pace. 
Off-shore billing experts eliminate the administrative burden of healthcare providers and allow them to concentrate on the core aspects of their business. Which is to provide quality care to the patients. 
You can utilize this saved time in making powerful strategies to improve the patient flow as well as the reputation of your lab practice. Increased patient volume means more opportunities for revenue generation. 
In addition to this, professional lab billing companies also decrease the financial burden of healthcare practitioners. For instance, you don't need to invest a significant amount of money on operational costs, such as: deployment of billing staff, constant training, employees' incentives, office workspace, installation and maintenance of advanced billing software, etc.  
In short, you can enjoy immense benefits in a fixed amount. Furthermore, outsourced lab billing experts have extensive experience to manage lab RCM efficiently. 
They undergo constant training to keep pace with the ever-changing healthcare industry. Hence, they file clean claims to maximize the reimbursements.  As a result, healthcare providers witness an accelerated cash flow. 
Laboratory Billings is a multi-speciality lab billing company in the United States.  Our trained and experienced billers and coders help healthcare providers to streamline their lab revenue cycle management. Contact us today to schedule a free demo.
You may also like: Revenue-Boosting Business Practices That Literally Never Fail
Image source: Unsplash.com